Larissa Wohl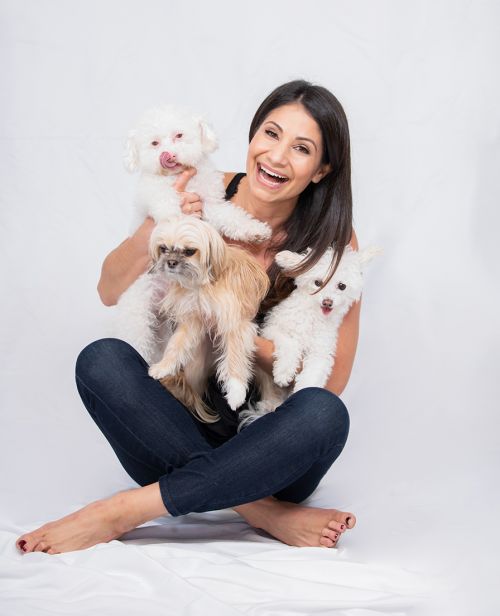 Keynote Speaker, Animal Care Expo Online 2020
Larissa Wohl is a true pioneer in the pet rescue space. Through her on and off camera efforts, she's helped thousands of animals find their forever homes.
At a very young age, Larissa and her mother, Liz, found themselves saving unwanted animals of all sorts. From small to large dogs, dozens of rabbits and many stray cats, the Wohl household quickly became the "go-to" haven for animals in need.
During her teen and college years, Larissa furthered her interest in animals by becoming active in animal welfare issues and volunteering at local shelters.
Pulling over to corral a lost dog, emergency runs to the California Wildlife Center, or jumping into a shopping mall pond to save a baby duck was all in a days work!
As a news anchor, field reporter and journalist, Larissa became the local animal expert in every news market she resided.
She uncovered a local animal dumping ground in Arizona, introduced the world to issues plaguing Central California shelters, and highlighted the importance of helping senior dogs in San Diego.
It was clear, Larissa's life mission was to use her voice to help the voiceless.
Currently Larissa can be seen every day as the host of Hallmark Channel's "Adoption Ever After" initiative for the networks morning show, "Home & Family." As part of the initiative, Larissa showcases two adoptable animals a day and provides weekly segments to help pet parents with various issues such as pet safety, rescue animal education and enriching your pet's life.
She's also part of the networks other highly rated programming such as Kitten Bowl, Cat Bowl, American Rescue Dog Show and Tails of Joy. In her downtime (if she has any), Larissa enjoys spending time with her three rescue pups, Muppet, Maple & Piggly!
Follow Larissa on social media
Twitter: @LarissaWohlTV
Instagram: @LarissaWohl
Facebook: lwohl1