An affinity for animals
Star and producer of A Dog's Way Home talk pit bull-type dogs, plant-based diets and—surprise!—goats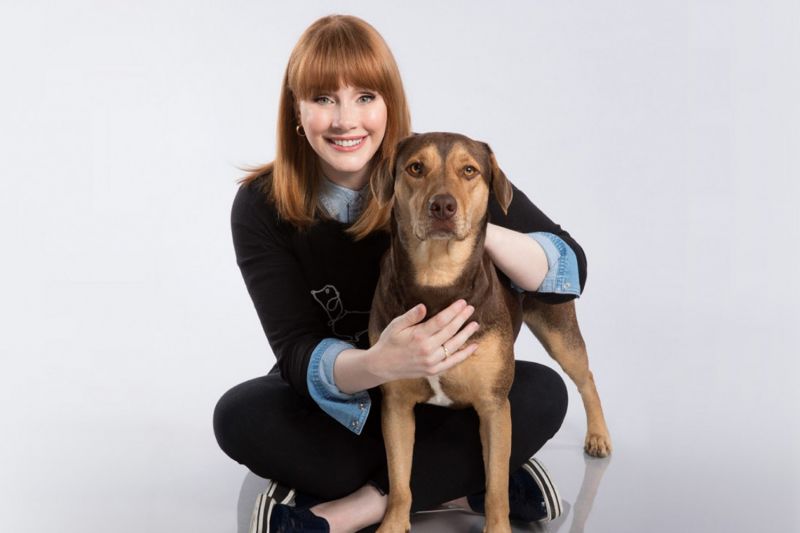 Based on the novel by W. Bruce Cameron, A Dog's Way Home hits theaters Jan. 11. At its center is a pit bull-type dog named Bella, whose bond with her owner compels her to travel 400 miles to reunite with him. In these edited interviews, actress Bryce Dallas Howard, who voices Bella, and seven-time Emmy-nominated producer Gavin Polone chat with senior editor Bethany Wynn Adams. (Spoiler alert: They love animals.)
Bryce Dallas Howard
A Dog's Way Home is very different from The Help or Jurassic World. What inspired you to join this movie?
One of my best friends on the planet, Josh Gad [Beauty and the Beast], voiced the dog in the movie adaptation of one of Cameron's other books, A Dog's Purpose. Earlier this year, our 17-year-old cat passed away, and right before she passed—I have two kids, an almost 12-year-old and an almost 7-year-old—we showed the kids that movie, and that was like our way of preparing them for this loss. Of course, it was especially comforting given that it was the voice of the kids' godfather, Josh. 
And then Charles Martin Smith, who directed A Dog's Way Home, did several movies with my dad [filmmaker and actor Ron Howard] when they were really young. He's still really close friends with my dad and my mom [author Cheryl Howard Crew]. So, it was like this one-two.
I know you've always been an animal lover, and your family has two golden retrievers, who are trained therapy dogs. But I have to ask: Is it true that you once worked on a goat farm?
Oh my gosh! My dad's originally from Oklahoma, my mom was raised in a family where they just had a ridiculous number of animals, so they just basically had a zillion, zillion, zillion animals between them.
So growing up—I was raised in Connecticut—we referred to ourselves as the Beverly Hillbillies. We had a farm, I guess the sophisticated term would be "a gentleman's farm," but we took it deadly seriously. We had 20 chickens, all named Jennifer, and yes, a lot of goats. Goats and alpacas and miniature horses and donkeys. It was just the best way to grow up. But yes, my job on the weekends was to muck out the goat barn, which was no joke.
You've never voiced a non-human like Bella before. Was there any particular dog you had in mind?
My sister Paige is the most enthusiastic person I know and so genuine and incredibly adorable and earnest and just so heart-centered—and she has a dog who is her life partner. This dog—his name is Beau—is her life. We don't really know what he is, but he's small and kind of white and adorable.
So when I think about Bella, I just think of my sister Paige and that very, very deep bond between her and Beau. She has a wonderful boyfriend, but the first question all of us asked was, "What does Beau think?" If Beau doesn't like him, then he is gone. [laugh] A relationship with a dog or any animal kind of transcends what you would typically assume one of those relationships would be like and becomes almost like a soulmate.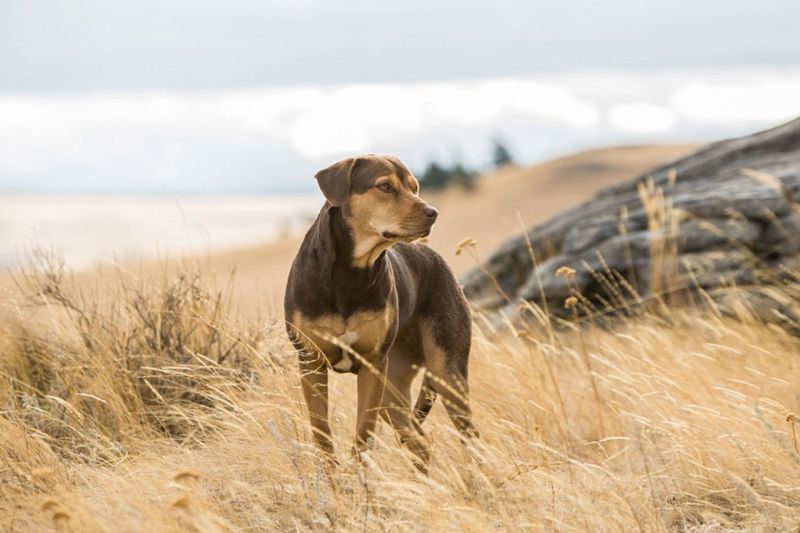 Gavin Polone
You've told me that producing movies can be particularly taxing. What persuaded you to sign on as producer of A Dog's Way Home?
Producing movies doesn't really do it for me, so it has to connect on some level that makes it worthwhile. A movie like A Dog's Way Home—I'm compelled to do it, which also makes it easier for me to deal with the other frustrations that come with making a movie. It's kind of a propaganda film for what I'm looking to put out into the world. [laugh] It espouses my animal welfare values. 
I have two dogs right now, a mix and a pit bull-type—I've had as many as four dogs and five cats, which I'm not sure is legal [laugh]—and I'm very against breed discriminatory legislation. There's a scene where Bella is chased out of Denver because of legislation against pit bulls. 
But the larger issue is showing there are great dogs in animal shelters. Shelby, the dog who plays Bella, was adopted from an animal shelter in Tennessee, and so were other dogs in the movie. It really is part of the narrative. When you see a dog in the media, it's always a purebred dog. Shelby is in a Walmart commercial right now, and that's a big deal. Very rarely do you see a mutt in a television commercial. 
Those kinds of images and ideas that you put into the marketplace make people think, "I don't have to have a purebred." A dog is not like a purse—it doesn't have to be a "brand name." Where do I get the opportunity to communicate that idea to the entire American public? This is an amazing gift that I had, and I got paid. [laugh] 
You're not only a dog lover, though. Your family took in a stray cat when you were very young, which you describe as a key relationship growing up, and you've been a vegan since 1992.
I'm a sensitive person when it comes to animals, very insensitive when it comes to humans. [laugh] Growing up, one of my favorite movies was The Bear—I'm sure it was made in a way I would be revolted by today; I don't believe in using wild animals in movies [the mountain lion in A Dog's Way Home is CGI]—you're experiencing the bear's dreams. He's being pursued by hunters, and you can't help but be on the side of the bear.
But when you watch a movie and a dog is talking, it puts the idea in people's minds—as it was put in mine—that animals are sentient and deserving of respect. Maybe it takes them a step further to being a vegan, or maybe not buying something made from fur, or caring more about which animals are on the endangered species list.
I'm not quite vegan yet, but I'm 90 percent there. Every restaurant tries to give me portobello mushrooms. 
Well, that's the problem! I hate portobello mushrooms. I actually also own a restaurant and we serve meat, but we also serve the Impossible Burger and a Cobb salad with vegan chicken and vegan cheese, and it's almost better to have a restaurant like that, because then you have people who are meat eaters coming in, and maybe they try it and realize it's good.
Maybe 12 or 14 years ago, there was, like, one restaurant for me to go to. Now most restaurants have some kind of vegan item, and every five or six months there's a new product coming around that makes it easier on you. I originally kept with the eggs and dairy products because I exercise a lot, but now I actually perform better than I ever did—and I'm not young. [laugh] 
Through my life, I've taken girlfriends to places where I can eat, and a lot of times after we break up they stick with eating more of a plant-based diet because they really liked the restaurants we went to—probably more than they liked me. [laugh]