A different beat
On the front lines of human-animal relationships, humane investigators confront deliberate abuse, good intentions and everything in between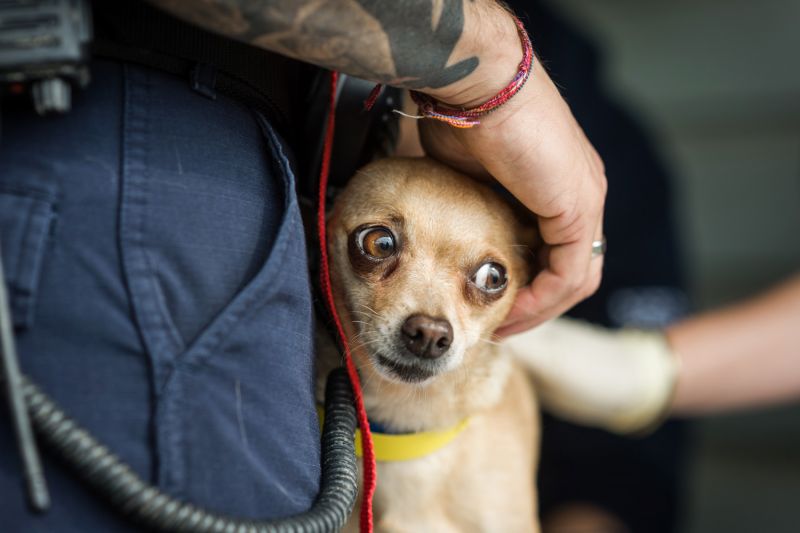 Before her shift begins, Ann Russell already has her day mapped out. It's written neatly on a yellow legal pad: 10 addresses numbered in the sequence she plans to visit them. She does this before every shift, even though after nine years as a humane officer with the Washington Humane Society (WHS), she knows that something almost always comes along to shake up the day. She can try to impose a sense of order, but she's dealing with animals, people and D.C. traffic.
It's mid-January, a time of year when much of her caseload involves calls about dogs kept outside with inadequate shelter. There's also been a report of dogs living in unsanitary conditions in a backyard pen. And she's hoping to track down the owner of an emaciated boxer she seized several weeks ago and a woman she suspects abandoned her pet ferret by an apartment dumpster.
Inside her unmarked white Pathfinder, she has face masks, exam gloves, hand sanitizer and red foil packets of Pupperoni treats wedged into the side pockets and between the seats. The back is piled high with catch poles, crates and traps that rattle with every bump in the road. There's also a bullet-proof vest back there, she mentions casually.
She's only been injured twice on the job—both dog bites—and never been shot at. But she likes to be prepared for anything the day might bring.
It's something she emphasizes to people who, perhaps having watched a few episodes of Animal Cops, say they want to do what she does. "In the real world, not everybody wants you on their porch, and not every puppy or kitty is going to appreciate you being there."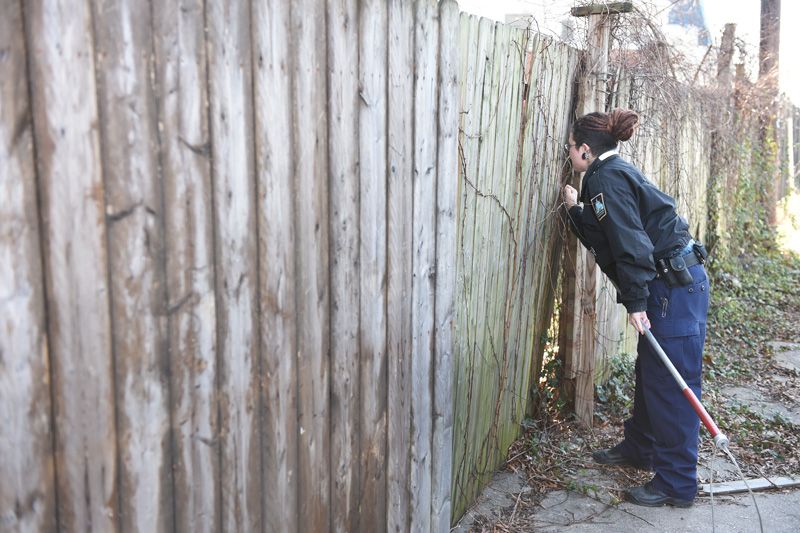 Hybrid Identity
Humane investigators across the country face that reality as they head into the community every day. They're tasked with protecting and rescuing animals from abuse. Investigating and resolving situations that may entail deliberate cruelty or simple misunderstandings. Having conversations with people that may not be welcomed, that may provoke anger or shame, that may be misunderstood or resented, but that may change lives, both human and animal.
It's a job that takes flexibility, compassion and no small amount of courage, both physical and emotional. "This is not a profession for someone who is going to get their feelings hurt, because you're going to see horrific things, and you must always treat every person that you're investigating with the same professionalism," says Lisa Dority, program coordinator at the National Animal Cruelty Investigations School in Columbia, Mo. "… For every animal you deal with, there's at least one person you have to deal with."
In the complex world of human relationships with animals, humane investigators do more than just enforce cruelty laws. Russell describes her role as part law enforcer and detective, part social worker and resource provider. And so, she says, there's a 50-50 chance that anyone whose door she knocks on will be welcoming—or hostile.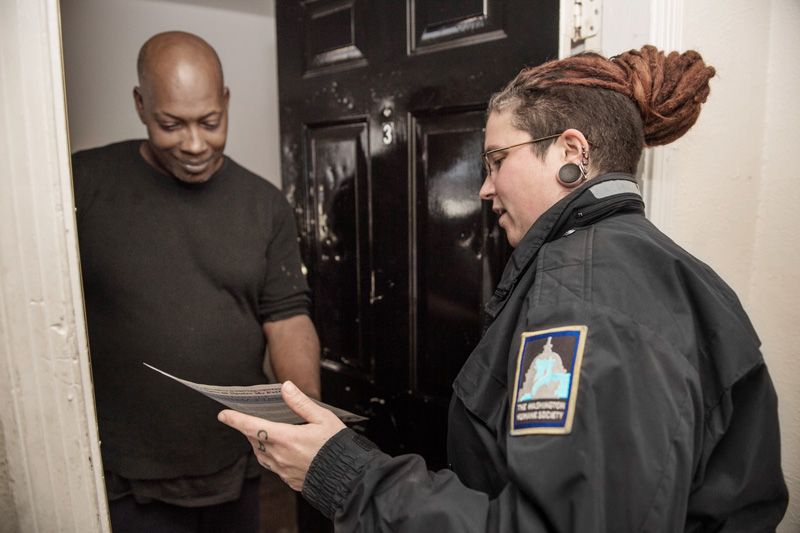 Thirty minutes into her Thursday shift, Russell is turning onto a residential street when she spots a dingy white poodle mix trotting down the sidewalk toward a corner liquor store. Picking up strays is ostensibly more of an animal control function, she notes, but the five humane officers and seven animal control officers at WHS are all animal lovers. When they see an animal in need, they don't check their job descriptions.
She pulls over to the curb and gives chase. Right as the dog nears a busy intersection, she gets a pink slip leash over him. She's about to load him into a carrier when a woman walks by and identifies the nervous-looking pooch as Cash; he belongs to her neighbors. Russell follows the woman down a few blocks and into a brick building. When she knocks on the door, the helpful neighbor hovers behind and announces: "The dogcatcher is here."
Inside the owners' apartment, Russell switches from dog chaser to friendly social-worker mode, but the couple are still wary at first. They explain that they put Cash in the backyard this morning and didn't realize he'd escaped. Russell points out some spots in the fence that need repair, and then guides the conversation to the gray-and-white dog and two older puppies in a crate in the living room, barking and wriggling with excitement. The woman explains the pups are part of the mom dog's second litter; they've found homes for eight of the pups but not these last two.
Russell gives her information about a local low-cost spay/neuter clinic and encourages her to make an appointment. Only then, perhaps realizing Russell won't be demanding her dog licenses or vaccination records, does the woman open up. She thanks Russell and starts to cry, explaining that Cash means a lot to her and helps her cope with her depression.
By the time Russell returns to her vehicle, she's over an hour into her shift and hasn't made it to the first address on her list. Yesterday, she had 20 calls, including a dog left in a crate behind a housing complex and three cats abandoned in an apartment. It all translated into a 12-hour workday and two more cases added to her list of ongoing investigations. Outside her scheduled shifts, she's on call several nights a week. Even when not on call, she finds herself checking emails and listening to dispatch calls on her Nextel.
"It's more a lifestyle than it is a job," she says.
Holistic Intervention
It's also a lifestyle that comes with a high risk of burnout. Former humane investigators "will tell you that the suffering is what drove them away," says Mike Duffey, a 15-year investigations veteran now with the Humane Society of Southern Arizona. "They couldn't go through another sleepless night remembering some investigation of some poor animal that's badly taken care of. It's the primary reason we lose people."
Part of the emotional toll also comes from bearing witness to the depressing gamut of human social problems that trickle down to animals.
Duffey remembers his first case involving animals back when he was with the sheriff's department. He was dispatched to deal with a domestic disturbance at a house he'd been to many times before. The woman who lived there "had no teeth. She would spit on you while talking to you." The trailer was always a mess, the kids were filthy and the animals weren't cared for. "You just didn't want to be there," Duffey recalls.
But on this occasion, he saw another side to the situation. While he was taking her statement, the woman's husband stood outside the trailer and kicked the family dog when the animal darted past him. Later, after the police arrested the man for public intoxication, his wife started to open up to Duffey. The reason she had no teeth was that her husband punched her. Her trailer had broken windows because her husband threw stuff. Her kids were filthy because he drank up all their money. And the dog he'd been kicking was their fourth one; the last three had died of injuries.
"It was the first time I was aware that there was a link between interpersonal violence and cruelty to animals," Duffey says. "And from that day on, I always took animal cruelty seriously."
Investigators see them regularly—cases where a person who initially seems to be culpable or uncaring turns out to be dealing with incredibly difficult circumstances. "You've just got to keep an open mind …" says John Paul Fox, chief investigator with the Humane Society of Utah, "and you've got to be willing to talk to people and listen to them." Only when you understand the nuances of a situation, says Fox, can you figure out the best intervention—whether that's seizing animals and filing charges, or helping people with resources and information.
Russell learned this lesson during her first few years on the job. During one response, she encountered a pug-beagle who was so emaciated that the muscles in his skull had atrophied. The owner, a nurse, claimed she had a busy work schedule and had forgotten to put out food a few times. But when Russell asked to see what she'd been feeding her pet, it became clear that there was no dog food in the house.
"She really had no excuse why her dog's condition was so poor," says Russell, who seized the small black dog and rushed him to a vet. Smitty, as he was later named, eventually recovered and was adopted to another home. The owner was arrested and convicted of animal cruelty.
Another of Russell's early cases involved a thin, "very sickly looking" cat, whose situation at first didn't seem much different from that of the starved puggle. But in talking with the owner, she found that he was trying to do right by the animal. He was feeding his cat two cans of tuna and a bowl of milk every day, using his food stamps to purchase those items. "He really loved his cat. He loved him to death," Russell says. "He thought that's what cats eat, because that's what he saw on TV."
With guidance from Russell, he switched to a commercial kibble and water, and the cat wound up thriving. "Sometimes," she says, "it's just … getting people to make that step into thinking that maybe the way their great-grandparents raised their pets isn't the appropriate way."
Community Resource
Russell is headed to another call when she notices an ear-tipped orange tabby with runny eyes hanging out in the parking lot of an apartment complex. The cat's caretaker rushes out when she sees Russell approaching with a carrier, but Russell reassures her that the cat just needs antibiotics and will be back. Mollified, the woman helps put Al into the carrier, then asks about spay/neuter options for one of her six indoor cats and an outdoor shelter for Al.
This short interlude demonstrates another truth about this job: Effective humane law enforcement doesn't occur in a vacuum. It depends as much on available community resources as it does on an individual investigator's judgment and skills, says Amanda Arrington, director of the HSUS Pets for Life campaign.
As an example, Arrington describes another common scenario: "If an officer receives a complaint about a chained dog outside without a doghouse and there are no programs available to assist and the officer has no supplies, before they even see the situation they are thinking there are two options—the owner provides a house or the owner gets into trouble," Arrington says. Even if the officer is pleasant, if they're approaching a pet owner who's already struggling to make ends meet without being able to offer any help, it sets up a fundamental conflict: Fix it or pay a fine, when the person may not have the resources to do either.
"But if the officer knows they have donated doghouses at their facility to give out or that there is a group in the area that can provide a trolley system or builds fences, that officer can have a very different conversation with the person. They are able to offer a solution, and that means a different type of engagement with the person, one that's more likely to lead to compliance."
Fortunately for Al and his caretaker, WHS has a community cat program and an in-house veterinary team. After Russell places the cat in the back of the Pathfinder, she types out an email to a co-worker, asking her to facilitate the spay surgery for the woman's owned cat and to deliver a shelter for Al.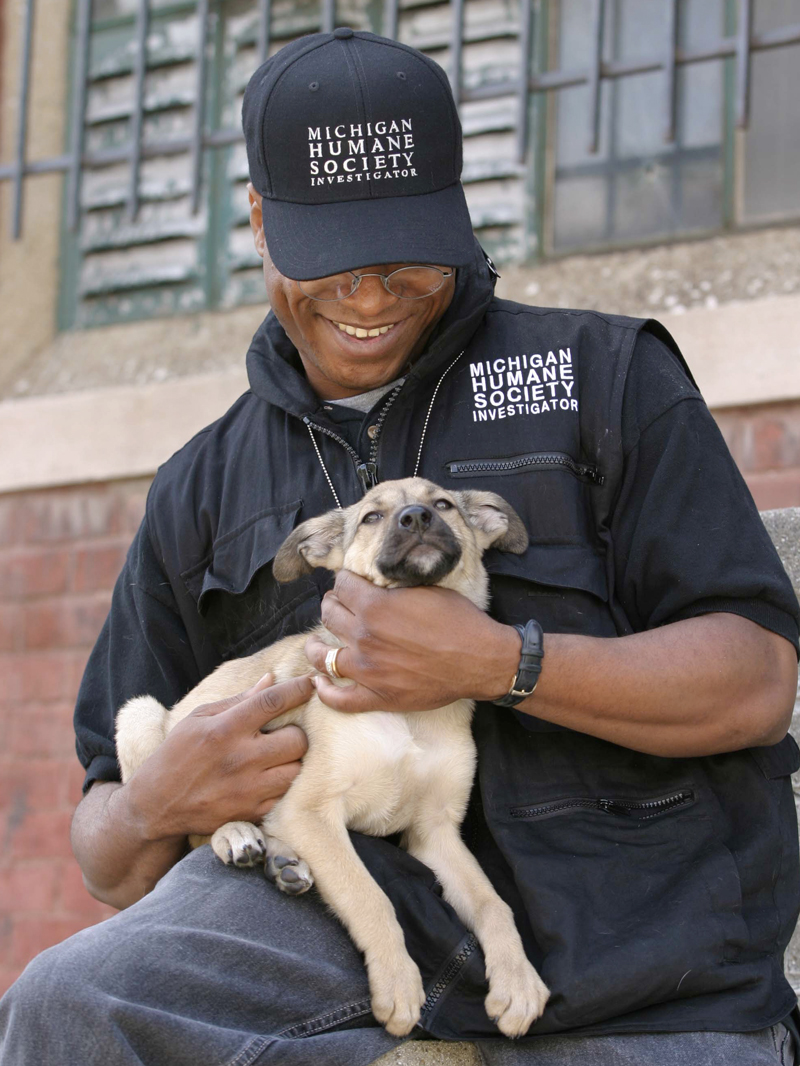 Later in the afternoon, Russell is dealing with situations where the correct intervention is less clear-cut. She stops at a white stucco house where she seized the emaciated boxer in December. She's been here at least 20 times, she says, but the man is avoiding her. Weeks ago, a signed surrender form from the man would have allowed the shelter to place the boxer for adoption immediately instead of holding him for 21 days. The hold period has now passed, but Russell still wants to talk with him about how the dog ended up in that condition.
The man's car is on the street, but no one answers the door. The note she left at her last visit lies crumpled on the porch, covered in dirty footprints. She tacks another note to the door and leaves.
Her stop to talk to the woman who may have abandoned her ferret is no more fruitful; the man who answers the door says she's napping and doesn't want to come to the door. Russell promises to return.
Despite these frustrations, Russell says she's glad that D.C. isn't like some neighboring jurisdictions where animal crimes are punished only with citations. It would make her job a lot easier, but she feels strongly that cruelty shouldn't be treated like a speeding ticket. And handing out citations wouldn't lead to those face-to-face conversations that allow her to get at the root of a problem and, if possible, guide people to better solutions.
Hope in the Long View
For Russell, the hardest part of this job isn't the long hours, the unpredictable schedule or even the suffering she sees. It's handling the cases with no good solutions, the ones that make for some agonizing judgment calls: whether to seize an animal, knowing there's no guarantee he'll be adopted, or else "working with these people, and working with these people, and working with these people to try to keep the quality of life of this animal adequate," she says.
It's a common lament in the animal welfare field: Education doesn't always take, and the law only goes so far.
And while the situation for animals has improved dramatically in most communities in recent decades, and continues to evolve, there's still dogfighting and cockfighting, hoarding and puppy mills. There are still the realities of poverty, addiction, domestic violence, mental illness, apathy and ignorance.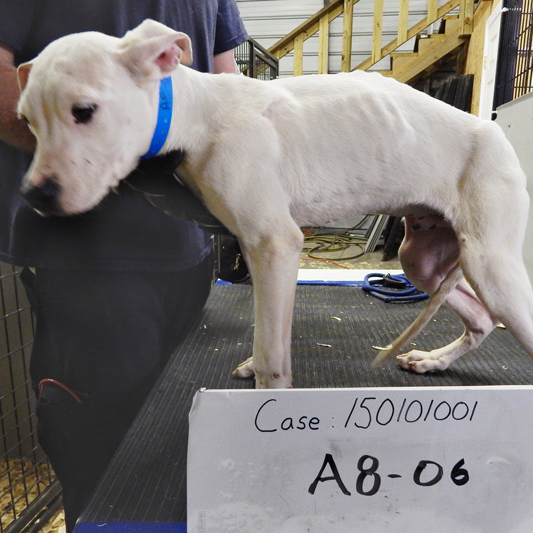 Fox, who has spent the past 44 years in humane investigations, came to terms with this reality a long time ago. "You've got to take the long view," he says. "I can see so much progress that's taken place in the humane field. [But] for somebody who's just getting into it, it's going to seem like nothing's getting accomplished."
Russell has seen significant progress in D.C. during the past nine years. The illegal auto "chop shops" are gone, and with them the neglected guard dogs. Local nonprofits have launched or expanded spay/neuter and pet care assistance programs. WHS, her employer, started a Pets for Life program in 2014, and early this year, it hired its fifth humane officer.
But what really keeps her going is witnessing the impact she's having on the next generation of pet owners.
"I've walked into very hostile environments where I'm just trying to get someone in compliance with something basic and they don't want to hear what I'm saying. … I look over and there's like a 10-year-old kid who totally gets what I'm saying. And then I come back and I realize the child has taken the steps to rectify the situation."
Near the end of her shift, Russell is inching the Pathfinder through rush hour traffic when she recalls another of her early cases.
There were six cats living on an apartment balcony in the winter. The owner was "off her gourd"—drunk or high, Russell doesn't know—and uninterested in doing anything to fix the situation. The cats had fleas and had to stay outside, she told Russell. But the woman's 13-year-old daughter wanted to help. The daughter found a bottle of Dawn dish soap, and at 11 p.m., she and Russell brought the cats inside and bathed them, one by one, in the kitchen sink.
It was another long day, but Russell didn't mind. "I was like, 'Yeah, there is hope.'"