Happy (virtual) campers
In a summer of social distancing, humane organizations kept kids learning
In a typical summer, Days End Farm Horse Rescue in Woodbine, Maryland, would be teeming with kids from ages 7 to 17, all eager to learn about horse care and handling and even to help out with barn chores.
So when the rescue had to cancel its traditional weeklong summer camp sessions because of the COVID-19 pandemic, staff knew there would be a lot of disappointed kids. "There wasn't even a question about not providing something for our youth to stay engaged this summer," says Nicky Wetzelberger, community outreach director. "We knew that canceling our camp on-site just meant that we had to pivot our ideas and shift our focus to ways we could stay connected virtually."
The result was Camp-in-a-Box, offering six weeks of learning about horses and ecology through hands-on projects, DIY crafts, field guides, online videos and more. Wetzelberger says the program was well-received, with one parent saying, "During this challenging time [for] our kids, it's important to keep them active, engaged and having fun." Days End's supporters agreed; some asked to sponsor registration fees so more kids could participate.
Days End isn't the only organization that needed alternatives to its usual summer youth programs. Searching for creative ways to bring camp to homebound kids, many groups looked to their peers for ideas and resources, says Stephanie Itle-Clark, founder and president of the Academy of Prosocial Learning.
The Humane Education Coalition ramped up its free online toolkit resources, and individual educators, like Adora Negrón in Puerto Rico, were quick to share their expertise. Negrón "would stream her virtual humane education classes live so that others could see how she put her program together or so they could use her session for Spanish-speaking communities," Itle-Clark says. " … This pandemic truly showed the ways in which humane educators are a community."
"There will always be a place for in-person learning and camps, but this has allowed us to see there is a whole new market and options for reaching those who may not be able to come to a live camp."

—Stephanie Itle-Clark, Academy of Prosocial Learning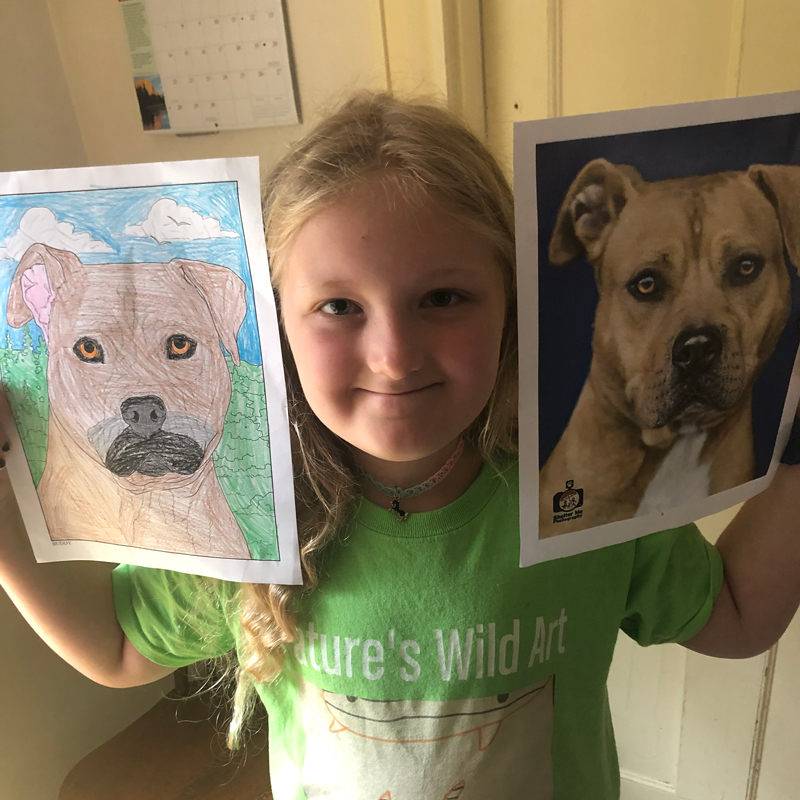 Paula Parisi, manager of humane education programs for the New Hampshire SPCA in Stratham, first heard the term Camp-in-a-Box during weekly brainstorming meetings with members of the Association of Professional Humane Educators. In the NHSPCA version of the program, campers received weekly boxes over five weeks and participated in Zoom meetings to ask questions or visit shelter animals.
The boxes included a variety of pet-themed items and hands-on activities, as well as a reading list with the chance to win prizes. Many children who had never attended the shelter's regular camp requested boxes—one was even shipped to a military family in Germany, Parisi says.
Meanwhile, with help from Farm Sanctuary, RedRover, the Pet Education Project, Animal Farm Foundation and other organizations, the Humane Society of Greater Rochester's Lollypop Farm in New York launched Summer Camp @ Home, weeklong programs with three tracks: future veterinarians, animal behavior, and pet pals and farmyard friends. Participants were greeted each morning with an email that led them to an interactive virtual classroom, self-paced activities, and live videos featuring guest speakers and animals. By mid-July, 137 "campers" from all over North America were registered, says humane education manager Kim Ferris-Church.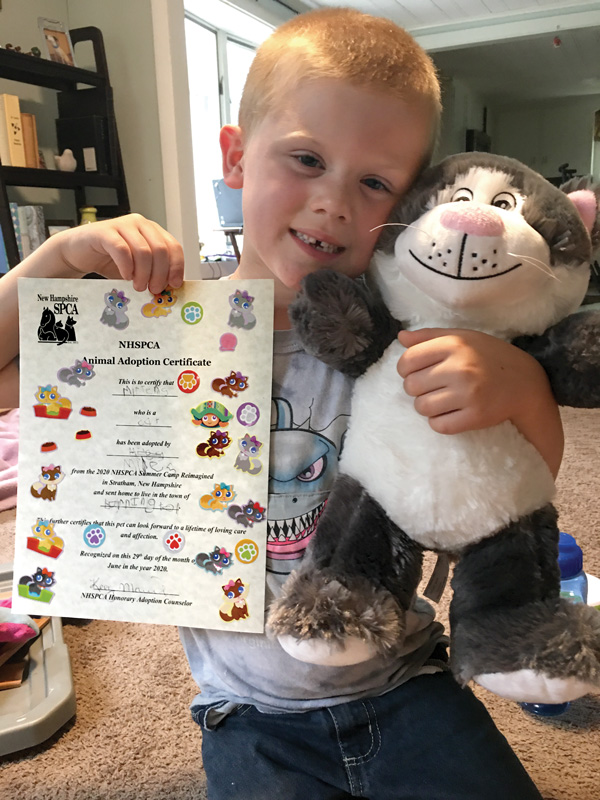 In Washington, D.C., the Humane Rescue Alliance launched free versions of its summer camps via Zoom. "Career exploration" campers got a virtual tour of the shelter and heard from veterinarians, vet techs, training experts and the shelter's director of field services. "All about animals" allowed children to have shelter dogs, cats and even Digger the tortoise beamed into their homes. Other highlights included breaks to watch orphaned kittens being bottle-fed and dancing dogs from ScentSations, a local canine musical freestyle group.
"We have an amazing team, and everybody stepped up and wanted to be a part of it," says Debbie Duel, director of humane education.
Born out of necessity, virtual camps have proved so popular that Itle-Clark predicts the pandemic will have a lasting impact on humane education. "There will always be a place for in-person learning and camps, but this has allowed us to see there is a whole new market and options for reaching those who may not be able to come to a live camp."
And as the Pope Memorial SPCA in Concord, New Hampshire, found, even low-tech programs can keep kids engaged and learning about animals. After its summer Compassion Camp was canceled, the SPCA started a Shelter Pet Pen Pal program. Every week, staff selected an animal for kids to write a letter to and, in turn, get a "response" back. By mid-July, the shelter had received about 50 letters, says Shannon Camara, director of educational outreach and special events.
To Carrie, a 2-year-old gray cat, a girl named Charley wrote, "I have a stuffed bear named Cranky Franky that I like to tuck away and surprise my Nana with."
In a letter to Gator, a young adventurous male kitty, a boy named Elias wrote: "I wish I could adopt you, you are so adorable! I would love you so much and I would take care of you all day! I wouldn't even go on my iPad."