Healthy competition
Creative minds converge at fourth annual Innovation Showdown
In the animal welfare field, a rising tide truly does lift all boats. We all face similar challenges in the work of saving lives, and our long tradition of helping one another means the best solutions aren't hoarded but shared.
To stimulate a collaborative, solution-finding mindset, the Petco Foundation and the Jackson Galaxy Project created the Innovation Showdown, a competition in which organizations pitch their best ideas for the chance to win funding that helps turn lifesaving concepts into reality.
It's a "Shark Tank for animal welfare," said Petco Foundation president Susanne Kogut at this year's virtual awards ceremony in May. "We want to encourage animal welfare to come up with innovative ideas because it's all to save more lives."
"We want to encourage animal welfare to come up with innovative ideas because it's all to save more lives."

—Susanne Kogut, Petco Foundation
At the fourth annual Showdown, when three finalists competed for $500,000, All4Paws Animal Rescue in Pawleys Island, South Carolina, presented its vision for a no-frills vet clinic that could be a game changer for its community and others.
The idea was born from necessity, explained operations director Allison Gillespie. After years of transporting animals 80 miles each way for spay/neuter surgeries at a clinic with limited availability, All4Paws realized that to make a serious dent in pet overpopulation in its community, it needed its own facility. But the estimated $700,000 price tag wasn't feasible.
The search for a solution led the organization to a company named Clinic In A Can, which produces medical clinics for humans from recycled shipping containers. By designing a spay/neuter clinic that would fit into two 40-foot-long steel shipping containers set end to end, All4Paws cut the cost of its dream by more than half.
At the same time, Gillespie explained, the group's Vet Clinic in a Can model could allow other organizations to bring spay/ neuter services to underserved regions around the country. Showdown's investors liked All4Paws' can-do attitude so much, they awarded the group $230,000.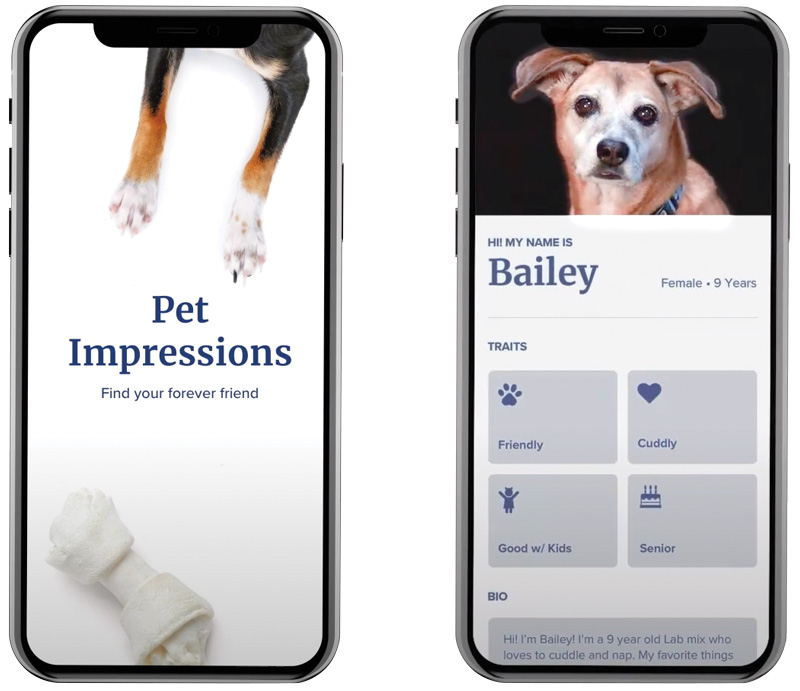 Two other Showdown finalists also netted hefty awards. Seattle-based Kitizen Science received $175,000 for its vision of an affordable, easy-to-use system to collect and analyze data on outdoor cat numbers, using volunteers with smart phones and cloud-based software designed for monitoring wildlife populations. Combining technology and critical data collection, Kitizen Science aims to change the policy conversation surrounding the efficacy of trap-neuter-return efforts. "By studying cat spay/neuter programs and what works best, we all benefit," said Dr. Jennifer Buchanan, a veterinarian and Kitizen Science board member.
Greenville County Animal Care in South Carolina netted $95,000 for its Pet Impressions app, designed to match potential adopters with the right dog. So much information about a dog's personality, likes and dislikes is buried in shelter software or stored in the minds of shelter staff, volunteers and foster caregivers, said Shelly Simmons, the shelter's animal care manager. Pet Impressions would provide an easy way for everyone who interacts with a pup to record their experiences, while potential adopters need only scan a QR code to access a wealth of details on the animal.
For each of the groups that received funding, "this investment is earned and not given," said Jackson Galaxy. Applying ingenuity and problem-solving, All4Paws, Kitizen Science and Greenville County proved that their ideas, all scalable to organizations large and small, merited a significant investment—one that Showdown's funders expect will pay dividends in the form of lives saved for years to come.