Peace, love, dogs
To benefit animals, Louisiana humane society taps that '60s spirit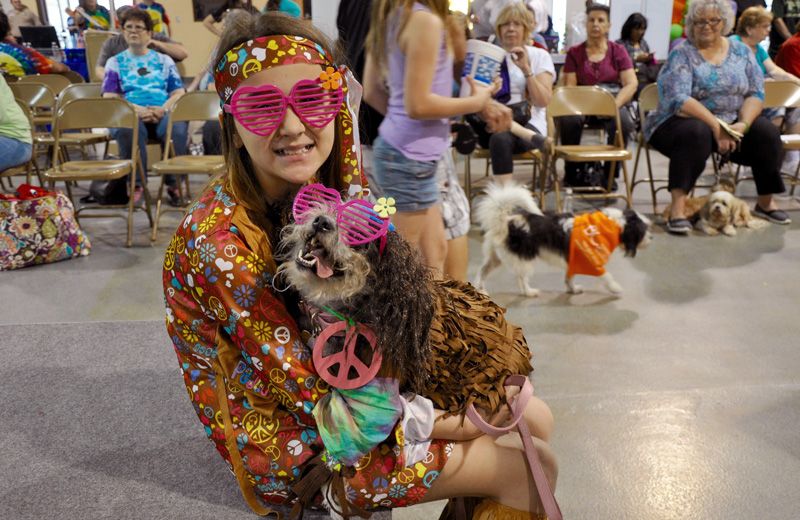 Folks in Covington, Louisiana, are feeling groovy on a yearly basis at St. Tammany Humane Society's Woofstock festival. The free, one-day event is a nearly 30-year tradition that's grown to include roughly 2,000 attendees, almost 40 sponsors, dog and human hippie costume contests, a DJ, collectible Woofstock T-shirts, local food and celebrities, children's entertainment, raffles and, of course, beer.
It's not all fun and flower power, however. Woofstock has three parts, says director of development Susie Kaznowitz: It's part festival, part low-cost veterinary clinic and, as of 2015, part mega adoption event.
The mega adoptions concept is relatively rare in the area, but after receiving a grant that allowed the shelter to purchase additional crates in 2014, St. Tammany began hosting local rescues' adoptable dogs during the festival. Almost 100 adoptions a year result from the streamlined adoption processes and $40 adoption fees at Woofstock, and the event continues to grow. "It's definitely a good day when a rescue goes home empty-handed," says Kaznowitz.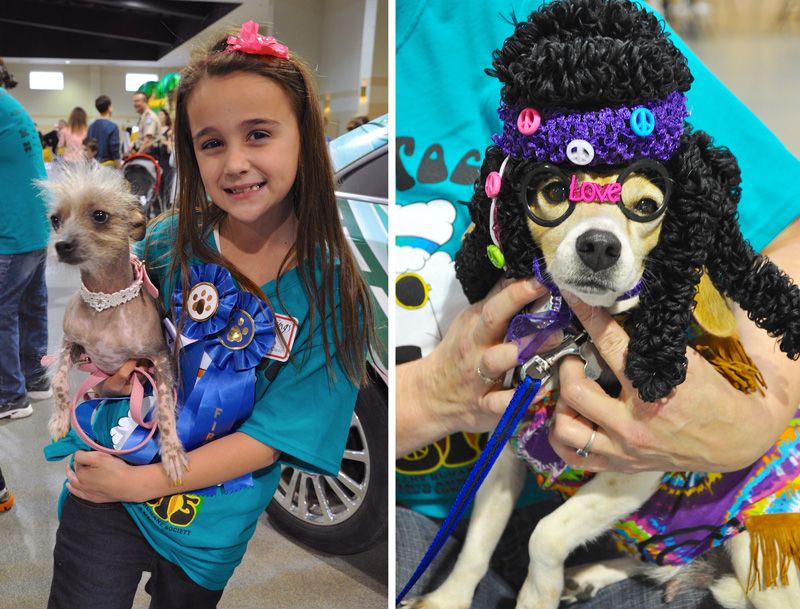 Meanwhile, around 700 dogs benefit from the festival's low-cost vaccine and microchip clinic. St. Tammany receives donated supplies for the event, enabling it to offer vaccines and preventatives at a hugely discounted rate while also using the clinic as a fundraiser, she says. "It's awesome that that many people are trying to do the right thing for their animals."
Kaznowitz says organizations all over the country hold versions of Woofstock—"It's definitely catching on"—but St. Tammany's appears to be the oldest and has grown in size and ambition year after year. Some dogs and their families return to the gathering every year, she says, including a memorable three-legged dog who rides in a pull-along wagon. What started as a low-key "pooch parade" almost 30 years ago is now one of the shelter's largest fundraisers, its largest one-day clinic and its largest adoption event. Now that's groovy.