Q&A: Waggle founder and CEO Steven Mornelli
Crowdfunding platform provides a safety net for pets with urgent medical needs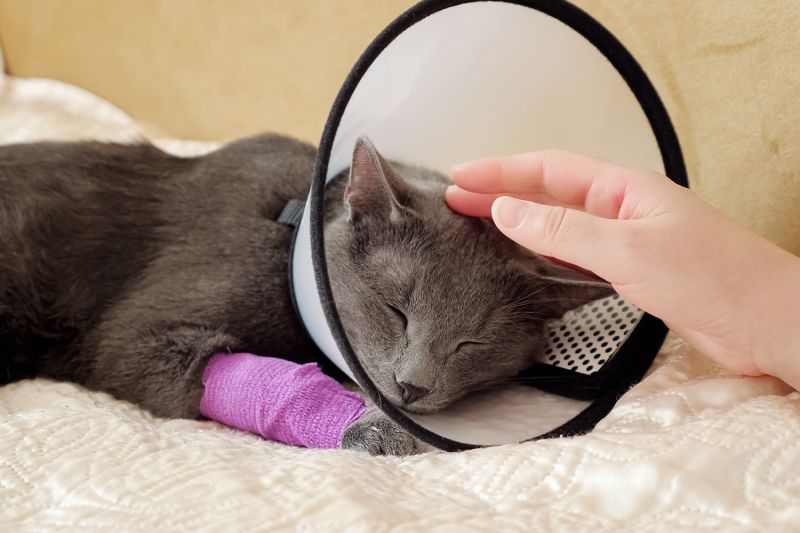 Bumble was smaller than a Venti Starbucks cup and suffering from a ruptured cornea when a rescue group in California took her in. Now in a foster home, the brown tabby kitten needs a $1,000 surgery to remove her right eye and alleviate her pain.
A red-coated mix breed with eyes like aquamarines, Buddy is a "very loving sensitive intelligent dog," writes his owner, a Missouri resident who's been unemployed since COVID hit and the restaurant he worked for went out of business. Buddy, who was adopted from a shelter, needs a $2,000 surgery for a fractured femoral head on his back right leg.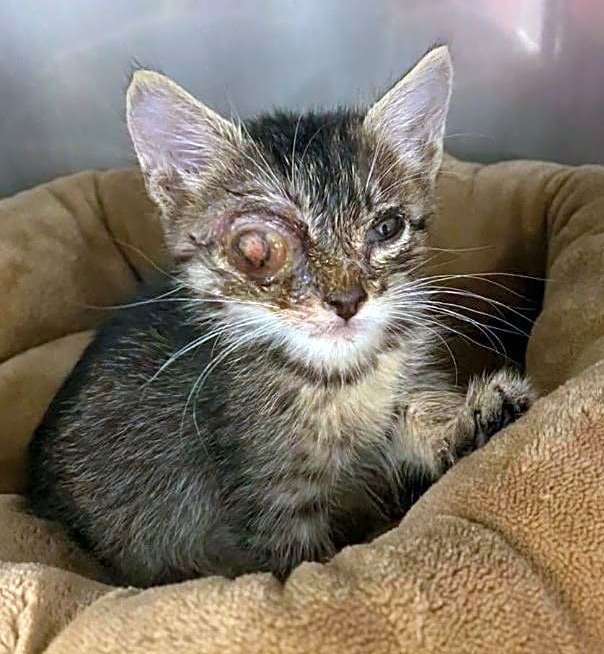 Gracie, a black cat who lives in New York, was found seven years ago in a Salvation Army clothing drop-off bin. Now she's having trouble eating. Her owners are disabled and can't afford $700 for her dental cleaning and tooth extractions.
These are just a few of the "pets in crisis" on Waggle.org, a nonprofit crowdfunding platform that launched in October 2018 to help animals with urgent medical needs by raising funds and paying them directly to veterinary service providers.
By sharing the stories of these pets and the people who love them, Waggle enables individual animal lovers (including many celebrities), foundations and corporate partners to make up the difference between an owner's wallet and a beloved pet's vet bill.
Organizations like Waggle provide a much-needed safety net as the animal welfare field works to solve a broader systemic issue: the fact that for a large number of pet owners, vet care is unaffordable and inaccessible, says Lindsay Hamrick, director of shelter outreach and engagement at the Humane Society of the United States.
So far, Waggle has helped fund medical care for more than 1,000 animals around the country and formed partnerships with about 1,000 vet hospitals and 700 animal welfare organizations, says founder and CEO Steven Mornelli.
Mornelli estimates that at least half a million pets are euthanized each year for conditions that are treatable but unaffordable for their owners or rescuers. His long-term goal is to make a sizeable dent in what he calls "an unacceptable and heartbreaking reality."
In this edited interview, Mornelli describes the evolution of the Waggle model and his plans for increasing its impact.
What led you to create Waggle?
I was in financial services, data science and engineering and wasn't finding it that meaningful. I wanted to have an impact on something I cared about and address a gap that really, really needed it.
I was inspired by a human health organization called Watsi.org that helps people in low-income countries get health care. It's a really efficient model of connecting benefactors and people in need, taking out the middleman, and providing transparency and security. I thought the same model could be used to help people with their pets' vet care needs.
On your website, you describe how economic euthanasia not only affects families and their pets but also the veterinary profession.
A lot of people go into this field because they have big hearts and love animals. Having to turn away a client or euthanize an animal because their credit card is declined or they don't qualify for CareCredit, it takes an emotional toll on them. When we first started, we had some hospitals say to us, "We have pro bono expenses of $100,000 a year." But they can't discount everything or they'd go out of business.
How is Waggle different from other crowdfunding sites?
The key differentiator is that we serve the wider public, shelters and rescues, and we pay the vet service provider directly. That way, people know their money is going to an animal in need; it's a level of security against bad actors.
We also cap the amount for an individual animal at $2,000. That keeps the lid on some of the shenanigans that crop up in the crowdfunding space, and it allows us to help the most animals. Sometimes that means we can't be the entire solution for a particular case, but we can be part of the solution, and sometimes that's all they need.
We're also a nonprofit. Our platform is free to users. Veterinary service providers get 100% of funds raised for their clients, and there's no fee to them for receiving funding. The veterinary hospitals that work with us are very pleased.
"Our platform is free to users. Veterinary service providers get 100% of funds raised for their clients, and there's no fee to them for receiving funding."

—Steven Mornelli, Waggle founder and CEO
You've garnered a lot of support from celebrities, national animal welfare groups and foundations. What attracts them to Waggle?
It has really been extraordinary. We've grown organically and to a large degree through our social influencers who tweet or post and bring attention to the cause. Our social influencers want to get involved in helping animals, and we provide a very soft landing. They're being approached all the time by an array of organizations, and they can't authenticate where every dollar is going, but since Waggle pays vets directly, there's a risk mitigation.
We're also having more and more corporations and foundations come on board. One of the areas that's very promising is our growing partnerships with other grant-makers, like the Riedel and Cody Fund for pets with cancer. A grant-maker who works with us has the ability to make an award right away, to leverage our platform, to communicate with the hospital. Or they could say, "We're going to pledge $1,000 as a match to reach that $2,000 goal."
We also get donations to what we call our "FurEver Fund," which gives us the ability to jumpstart fundraising campaigns for individual animals or to make up the difference when a campaign falls short of its goal.
Is there a particular animal's story that sticks with you?
Kousa was exemplary of what we see at Waggle. Kousa was attacked by another dog and suffered severe injuries. Her owner found herself in a bad situation through no fault of her own, and this hit a note—this could be you, me, our friends or family. This combination of events, she would have lost this dog.
What have you learned over the past few years?
Everything takes longer than you originally planned, and the general public can break any piece of software they put their mind to.
Also, when I first started, the idea was there for helping pets, but a lot of the terms were new to me. I hadn't heard of economic euthanasia or compassion fatigue until I started talking with veterinary clinics. It hit me like a ton of bricks. If I had to hand off my Gracie, a Yorkie-cocker mix I adopted from a rescue, and never see her again because I couldn't afford to write a $200 check—I just can't imagine.