Advertising on humanepro.org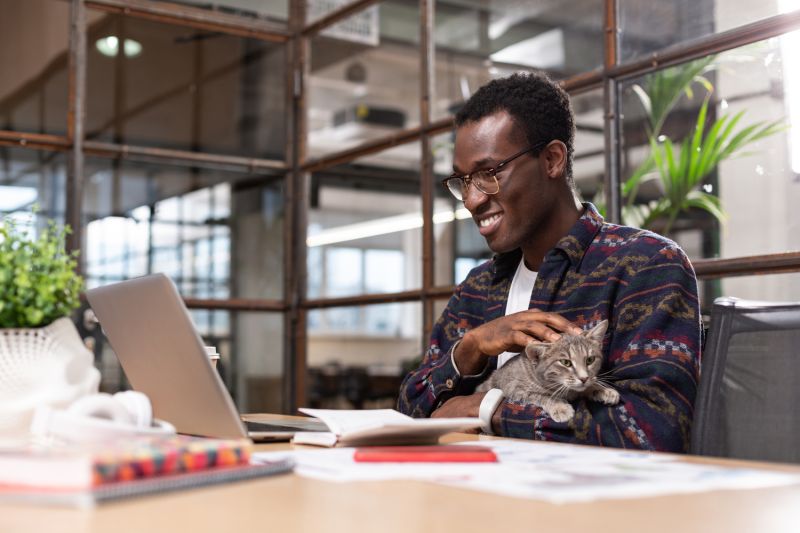 What is HumanePro?
A comprehensive online resource offered by the Humane Society of the United States, HumanePro is for people working or volunteering for rescue groups, animal shelters, animal care and control agencies, veterinary clinics and trap-neuter-return programs.
HumanePro offers an unparalleled depth of information on all aspects of shelter and rescue operations, including shelter design, disinfection and disease control, humane education and community outreach, staff and volunteer management, fundraising and grants, disaster preparation and response, wildlife and community cat management, adoption promotions and policies, and animal transport.
HumanePro covers all animals shelters and rescues serve, primarily cats, dogs, equines, and rabbits, as well as small animals, farm animals and wildlife.
HumanePro houses session information and registration for the Humane Society of the United States' annual Animal Care Expo, the largest educational conference for the animal welfare field in the world.
Offering Dynamic Content
Online magazine with weekly news and articles from our journalists in the animal welfare field and a rich archive of past articles
Blog with advice and opinions from animal welfare voices
Grants directories
Animal Welfare job board
Training, webinar and event directories
Downloadable fact sheets, toolkits, PSAs and how-to guides
Twice monthly e-newsletter
Daily social media posts encouraging click-throughs and driving traffic to humanepro.org
Reach
Average monthly unique visitors: 38,500+
Average monthly pageviews: 100,000+
E-newsletter subscribers: 30,000
Facebook followers: 16,000+
Animal Care Expo Online attendees:4,800
Demographics
62% of our readers serve in a leadership role at their organization.*

50% shelter and rescue directors, founders, presidents, board members
12% shelter managers
33% volunteers
5% other: animal control officers, kennel attendants, veterinarians or veterinary technicians

60% of our readers work or volunteer at a private organization.*

40% private animal shelter
19% government contractors and volunteers working at multiple organizations
11% municipal animal shelter
10% animal care and control
10% rescue group
6% trap-neuter-return group
4% veterinary clinic

Our readers span every age demographic.**

13% 18-24
25% 25-34
16% 35-44
17% 45-54
17% 55-64
13% 65+
32% of readers have contacted and/or made a purchase from an advertiser after seeing one of our ads.*
*2018 HumanePro readership survey
**2019 HumanePro magazine readership survey
**2020 HumanePro.org Google Analytics reports
Specs and rates
Placement
Specs
Rates
Home - leaderboard - SOLD
Landscape
728 x 90
1 month $1,400
6 months $7,000
12 months $12,250
Home - lower 3
Landscape
728 x 90
1 month $1,000
6 months $5,500
12 months $10,500
Run of site - lower 3 - SOLD
Medium blocks on bottom
300 x 250
1 month $1,000
6 months $5,500
12 months $10,500

Trainings + events (excluding Animal Care Expo)

Trainings - leaderboard
Landscape
728 x 90
1 month $1,400
6 months $7,000
12 months $12,250
Trainings - lower 3
Medium blocks on bottom
300 x 250
1 month $1,000
6 months $5,500
12 months $10,500
Trainings - sidebar
Medium block on right
300 x 250
1 month $1,000
6 months $5,500
12 months $10,500
Expo - leaderboard
Landscape
728 x 90
1 month $1,400
6 months $7,000
12 months $12,250
Expo - lower 3
Medium blocks on bottom
300 x 250
1 month $1,000
6 months $5,500
12 months $10,500
Expo - sidebar
Medium block on right
300 x 250
1 month $1,000
6 months $5,500
12 months $10,500
Jobs - leaderboard
Landscape
728 x 90
1 month $1,400
6 months $7,000
12 months $12,250
Jobs - lower 3
Medium blocks on bottom
300 x 250
1 month $1,000
6 months $5,500
12 months $10,500
Jobs - sidebar
Medium block on right
300 x 250
1 month $1,000
6 months $5,500
12 months $10,500
Editorial - leaderboard
Landscape
728 x 90
1 month $1,400
6 months $7,000
12 months $12,250
Editorial - lower 3
Medium blocks on bottom
300 x 250
1 month $1,000
6 months $5,500
12 months $10,500
Editorial - sponsored content
Word count:
500
1 month $1,800
Blog - leaderboard - SOLD
Landscape
728 x 90
1 month $1,400
6 months $7,000
12 months $12,250
Blog - half-page sidebar
Tall block on right
300 x 600
1 month $1,000
6 months $5,500
12 months $10,500
Newsletter - featured
220 x 180 graphic
400 character blurb
1 month $650
Newsletter
Small blocks
220 x 180
1 month $500