End cat declawing
This unnecessary surgery is no good for cats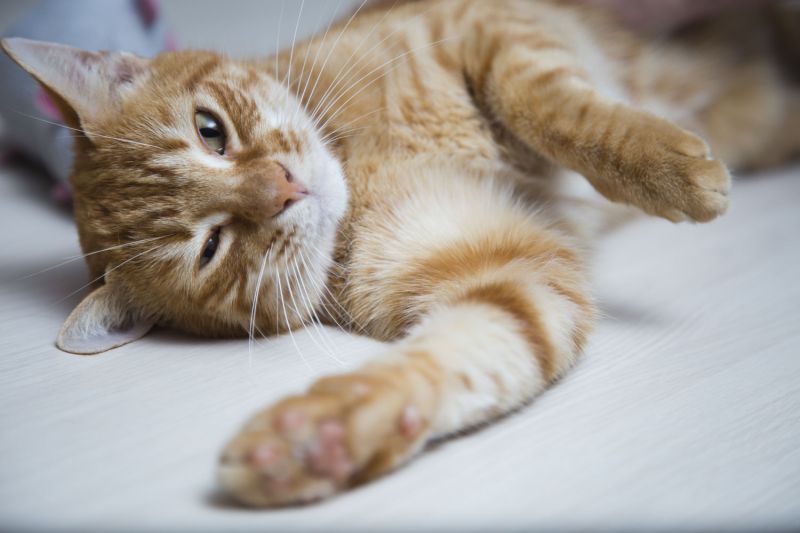 Declawing isn't simply the removal of a cat's claws. It involves the amputation of the last bone on each toe on a cat's paws.
Declawing is most often done to protect furniture or to prevent a cat from scratching people—not for the benefit of the cat. Declawed cats often suffer long-term pain and are more likely to act aggressively and avoid the litter box. Because amputating their toes changes the way they walk, declawed cats can also suffer from arthritis and back pain.
There's no medical reason to amputate all of a cat's toes, which is why declawing is outlawed or considered unethical in many countries. A growing number of veterinary professionals in the U.S. oppose declawing, and it's currently banned in two states: New York and Maryland. More than a dozen local governments have also enacted declaw bans, and momentum is growing for both more state bans and more veterinarians refusing to perform the procedure.
Ending Declaw Advocacy Toolkit
Are you interested in stopping the declawing of cats but don't know where to start? This toolkit is for you. Aimed at passing anti-declaw legislation at the local level and supporting statewide bans, the Ending Declaw Advocacy Toolkit provides a step-by-step guide for both experienced policy advocates and those new to policy work.
Sign on for support
Join us in support of laws to prohibit nontherapeutic declawing. If you represent a shelter or rescue, please sign our declaw ban support statement. If you're a veterinarian, veterinary technician/nurse or veterinary medical student, please sign HSVMA's support statement.
Other resources
Documents