Shelter employee engagement & development survey
SeeDS is a consultation service designed to help private and public animal shelters run better by surveying employees and making specific recommendations based on the results.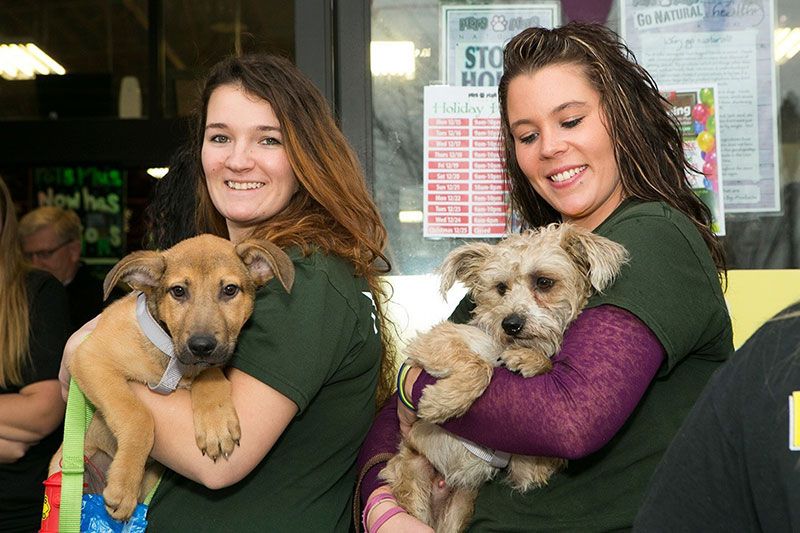 Do the staff at your shelter feel their work is valued? Do they enjoy being at work? Are they proud of their contribution to animal welfare? The answers to these questions have a huge impact on how your shelter operates and on the animals you work to protect.
If you're unsure of the answers to these questions, the Shelter Employee Engagement & Development Survey (SeeDS) can help. The SeeDS won't ask about your protocols for cleaning cat cages or controlling disease outbreaks. Instead, it will focus on how employees view the experience of working for your organization. They will report how they feel about teamwork, communication, supervision, and more. After the results are tabulated, the SDS team will present you with findings and assist with a plan for improvement.
What exactly is the Shelter Employee Engagement & Development Survey?
SeeDS is an assessment tool designed to help private and public animal shelters run better by surveying employees and making specific recommendations based on survey results.
Developed in partnership between the University of North Carolina at Charlotte (UNCC) and HSUS, this system evaluates aspects of the organization central to employee attitudes, perceptions, and opinions that have direct implications for organizational effectiveness and well-being.The SeeDS team has gathered data from nearly 100 animal welfare organizations over the years so you have the ability to compare your results to other shelter averages, thus providing a sense of where your group's strengths and weaknesses are.
Examples of issues the SeeDS addresses:
Communication effectiveness
Supervision
Teamwork
Peer support
Employee morale
Job stress
Training
The SeeDS Process
The process starts with an initial phone call to discuss your organization with the UNCC SeeDS team. You provide input as to how you would like your data reported (e.g., by department). The online survey process lasts around two weeks and enables employees to complete the survey from a home or work computer.
The Sacramento SPCA has worked with the University of North Carolina's [Shelter Employee Engagement & Development Survey] for the past six years and find the system to be helpful by providing significant data to make improvements in our operations, making a more humane organizational environment for our staff. Staff appreciate the opportunity to have a qualified third party listen to their ideas, too. The survey is safe, efficient, relevant, and worthwhile. I would recommend all municipal and nonprofit agencies take advantage of this great opportunity. To do so, I believe, is a sound business decision.

—Rick Johnson, CEO, Sacramento SPCA
The survey results will be used to generate a summary report, which defines what your organization is doing well and where improvements can be made. In addition, you will receive a one-hour phone consultation from a trained professional from UNC Charlotte to assist you in interpreting your organization's results and determining specific actions to improve.
SeeDS Pricing
Pricing is based on the size of the organization (i.e., number of employees). Because the development costs of the SeeDS were subsidized by The Humane Society of the United States and UNC Charlotte, you only pay the direct expenses associated with implementing the system in your organization. To assist you in estimating your cost, use these guidelines:
25 Employees: Approximately $1025
50 Employees: Approximately $1400
75 Employees: Approximately $1800
More Information
To get started or for questions about the Shelter Diagnostic System, contact UNCC at seeds@uncc.edu or 704-687-1351. Visit online at http://seeds.uncc.edu.
In partnership with: