Repealing breed-specific legislation manual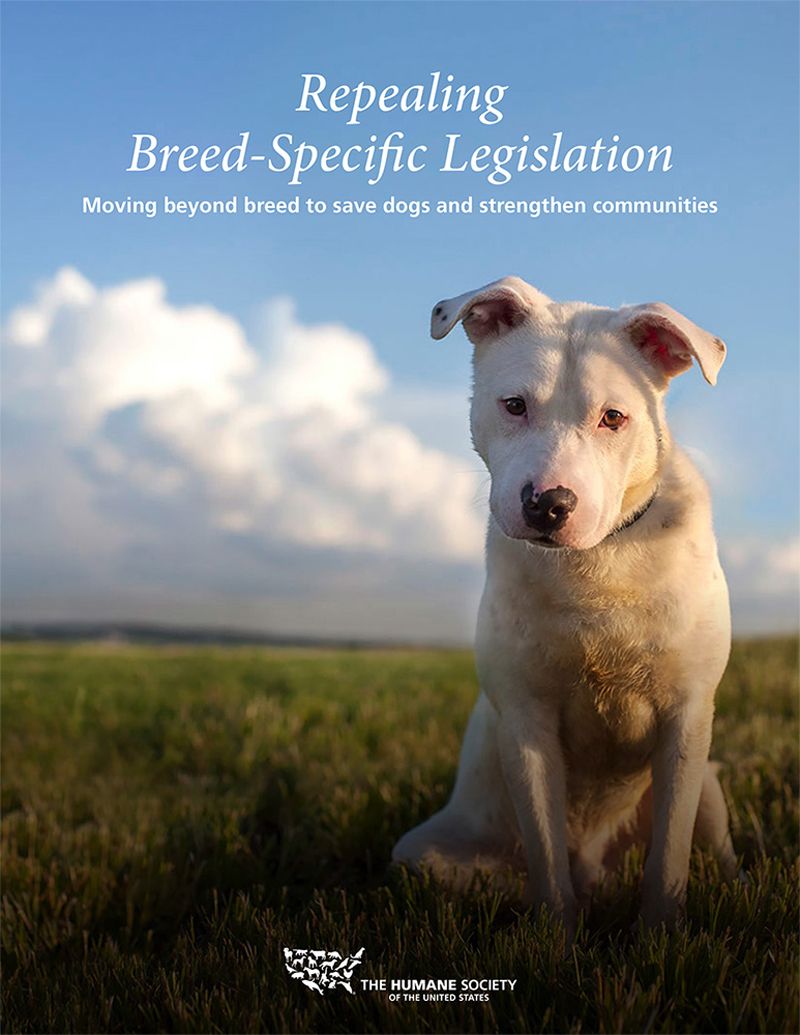 Across the country, entire communities ban or restrict dogs because of their breed or perceived breed. Breed-based policies aren't founded on science or credible data, but on myths and misinformation surrounding different breeds. Their impact on dogs, families and animal shelters, however, is heartbreakingly real. Breed bans and restrictions force dogs out of homes and into shelters, taking up kennel space and resources that could be used for animals who are truly homeless. Fortunately, more people and their elected officials are learning why breed bans don't make sense, and breed-specific legislation (BSL) is on the decline.
The Repealing Breed-Specific Legislation toolkit was developed to help increase dialogue among advocates and address harmful breed-based laws. It provides comprehensive information, giving you the confidence to challenge BSL in your community, making it a safer place for both dogs and people.
This guide is also available for free download.
Price: $6.00