Blog: Where is the truly "pet-friendly" housing?
It's 2022 and I'm a good tenant, but I still can't find rental housing that will accept my pets
July 21, 2022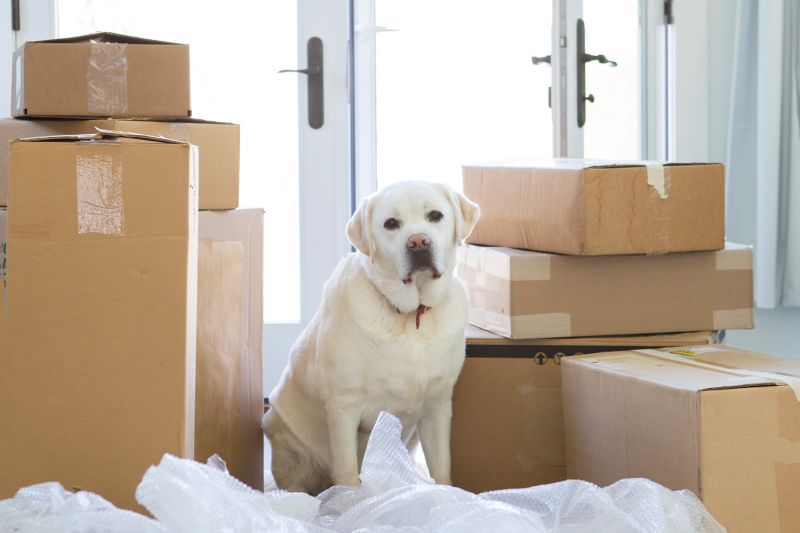 It's spring of 2022, and the housing market is a seller's paradise and a buyer's nightmare. My partner and I have decided to combine households and officially merge our families, which include his two children and my three dogs.
Our plan is simple on paper: I'll sell my home, and we'll buy one closer to where his children attend school. But we have no way of knowing how long it will take to find a new home, and my partner is in an apartment with breed restrictions and pet limits, meaning we can't live there in the meantime.
Finn, whose DNA shows 50% American pit bull terrier mixed with a hodgepodge of chow chow, Labrador retriever, malamute, bulldog and German shepherd, and Nova, a 100% pit bull-type dog with the adorable, coffee-table-shaped body and cropped ears from her previous home to prove it, aren't allowed at his apartment—or, as I quickly find out, in many rentals around the state. Only Grandma Baguette, an ancient and petite Chihuahua, would make the cut in most places, and only as a single dog.
In my mind, my pets are cherished family members. In the rental market, they're three strikes against me. I barely get through introducing myself before each property owner delivers a decisive "no."
More than one dog? No.
Dogs over 30 pounds? No.
A breed not covered by insurance? No.
Even when I offer to pay a pet fee and security deposit and casually throw in that I've been a professional dog trainer for over 15 years, I still can't get anywhere.
Because I've moved five times in seven years, I know that finding a truly "pet-friendly" rental is fraught with barriers. Still, I naively thought that this time would be easier; after all, we have years of research showing that breed discrimination doesn't protect public safety.
Instead, I discover that companies have added new barriers, such as requiring photos of dogs from every angle so that property managers (who are far from experts) can determine if a pup is a pit bull (and, therefore, not allowed) and pricey monthly "pet rents." Bombarded with rejection, I contemplate renting an RV at a campground for the summer, only to learn that most campgrounds in my state won't allow two-thirds of my dogs.
As frustrating as it all is, I know I'm lucky. I'm not facing eviction, attempting to flee domestic violence or dealing with a host of other crises. I'm a white woman with funds to throw at the problem and a longtime animal advocate who knows exactly what the science says and which talking points work best with property owners. But despite all my advantages, I've yet to find a rental.
With every rejection, I think about the tens of millions of families who are at risk of losing their beloved pet because of an overwhelming lack of affordable, safe, pet-inclusive housing. About 44 million households in the U.S. are renters, and it's estimated that nearly 75% of renters have pets. Despite the high demand, many tenants have trouble finding pet-friendly properties.
Many so-called pet-friendly rentals aren't all that welcoming to pets. They have size, weight or breed restrictions and exorbitant pet-related deposits and/or monthly fees, which make pet ownership an obstacle for countless tenants and disproportionately affects low-income and marginalized communities.
In a 2021 report published by the Human Animal Bond Research Institute and the Michelson Found Animals foundation, 72% of renters surveyed said that pet-friendly housing is hard to find, and 59% said it's too expensive. At the same time, 76% of property owners or operators surveyed said their properties are pet-friendly, but only 8% of those properties were free of restrictions. So in reality, many so-called pet-friendly rentals aren't all that welcoming to pets. They have size, weight or breed restrictions and exorbitant pet-related deposits and/or monthly fees, which make pet ownership an obstacle for countless tenants and disproportionately affects low-income and marginalized communities.
The impacts on pets and their families are vast. We see those beloved animals in local shelters and rescues when heartbroken owners are forced to part with pets they consider a member of the family. To stop the needless separation of families, we need to tackle this problem at its core.
We do that by dismantling the excuses perpetuated by insurance companies that claim certain breeds carry a higher risk despite copious research proving otherwise.
We do it by not allowing property owners to blame insurance companies for their discriminatory policies when there are companies that will insure all breeds.
We do it by fighting baseless restrictions like size and weight limitations, costly pet rents and HOA policies that inflict needless prohibitions against pets on homeowners.
And we do it by joining forces with housing advocates who have long fought for just policies that allow everyone, including pet owners, to access safe and affordable housing.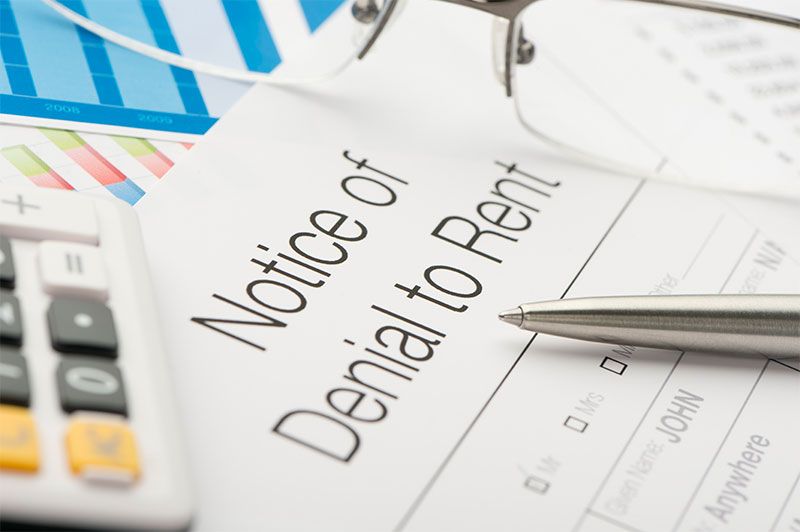 Animal shelters have recognized the impact of unjust housing policies for many years, and many are working to mitigate the problem. Many have lists of the truly pet-friendly rentals in their communities, and some have temporary foster care programs for pets whose owners need time to secure a new rental. Addressing local and state housing policies is also a growing focus for local and national animal welfare organizations.
We know that at least 30% of pet owners have more than one pet. We know that a dog's breed or perceived breed doesn't predict their behavior. My golden retriever who was shy with people and my foxhound who yawned when a fox walked by understood this. It's far past time for property owners, insurance companies and policymakers to as well.
While I plan to spend many years in my next home, it's likely I'll need to move again sometime in the future. I hope for my sake, and for the sake of millions of other pet owners, that things are different the next time around.
---
If you're buying a home and are unable to purchase insurance coverage or have had your policy canceled or premiums increased because of your dog's breed (or perceived breed), I encourage you to submit a complaint to your state insurance commissioner so that policymakers recognize the impacts of discriminatory pet policies on their constituents.
Resources