Combining foster and hospice care
A fospice volunteer describes the bittersweet rewards of caring for terminally ill animals
March 14, 2019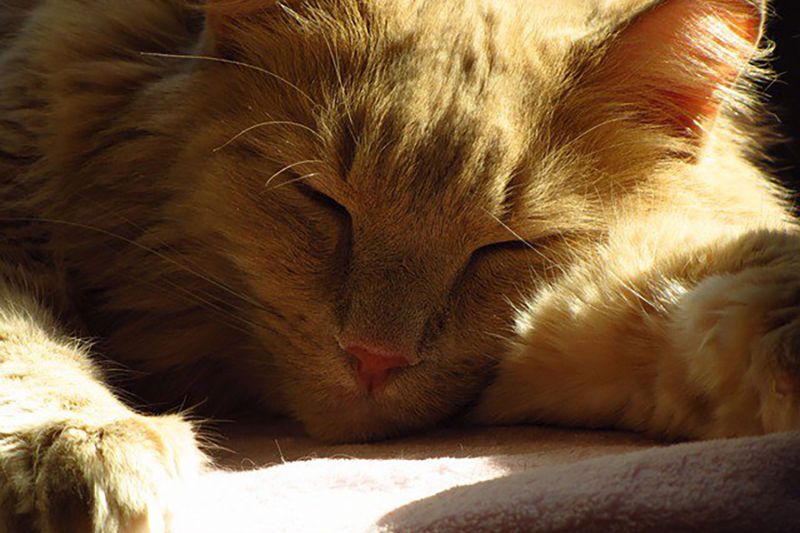 One of my first foster dogs came from a puppy mill raid in 2009. I knew little about puppy mills at the time, so it was very eye-opening to see this adorable dog who was also one of the most mentally damaged beings I'd ever met. Over the next three months, my husband and I watched Itsy Bitsy transform into a normal, happy dog. She was adopted by a beautiful couple and is living in Miami now. Seeing the impact we could have on an animal, my husband and I were hooked on fostering.
Over the years, we've opened our home to about 60 dogs and cats from the Humane Rescue Alliance in Washington, D.C. We've gained a reputation for taking on the tough cases and finding them homes, like Athena, a puppy with two broken legs, and Gatto, a fluffy orange cat who was too shy to show well to adopters. We know that by taking in these special cases, we're not only providing an animal with a chance for a better life but also relieving the space pressures on the shelter.
But not all our foster experiences have a traditional happy ending. We regularly take in fospice animals—ones with serious medical issues for whom adoption isn't realistic.
Our first fospice animal was an elderly poodle-mix named Molly who couldn't control her bladder and was losing her vision. She came to the shelter as a stray, and no one claimed her. Molly was as sweet as could be but very frail. She had to wear diapers and needed assistance moving around and eating. But she could still wag her tail and give a wobbly happy dance. When we brought her home, we knew her time was limited, and we were determined to give her a good quality of life and keep her comfortable. And that's what we did for the next month.
There comes a time when the greatest act of kindness is to help a pet pass. This is, for sure, the hardest part of being a fospice parent. Molly had a grand last day and a peaceful passing with my husband and I by her side. As we do for all our pets, we stayed with Molly until her last breath, letting her know she did have a home and was very much loved.
Many people may ask, "Why fospice when the outcome is so sad?" To that I say that making an animal happy, even for a short period, is not heartbreaking but heartwarming. And while every case is different, for many fospice pets, end-of-life care just requires keeping them comfortable with pain medication and lavishing them with nutritious meals and affection.
I'm fortunate to volunteer with an organization that is very supportive of its fospice volunteers. The Humane Rescue Alliance's medical team provides all veterinary care for fospice pets, along with medications, supplements and moral support to the caretakers. They focus on what can been done to keep the animals comfortable for the time they have left. And the shelter is realistic; if an animal is in real severe crisis, fospice isn't the answer; gentle euthanasia is.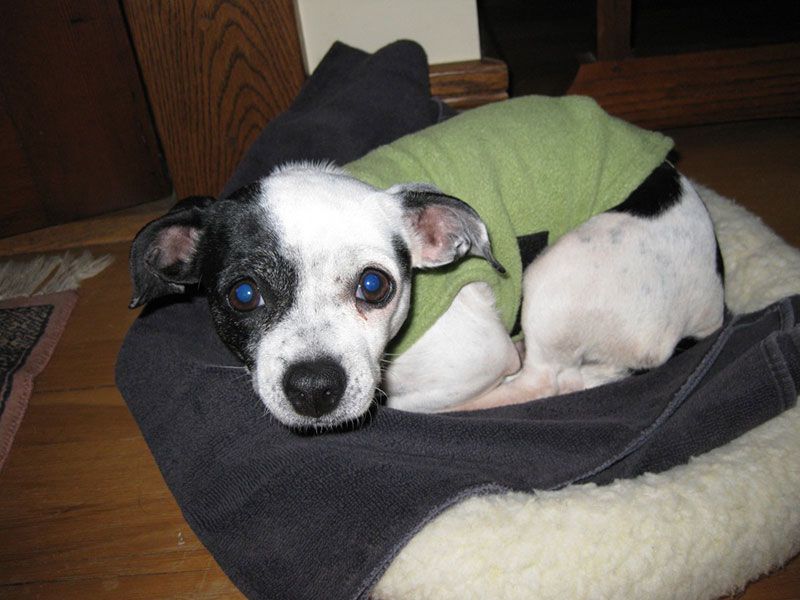 I'm heartened to see more shelters and rescues incorporating fospice into their foster programs. While not every foster volunteer is cut out for this work, there are many people like me who believe that letting an animal end her days—even if it's a short time—in the comfort of a loving home is a worthwhile endeavor.
And every once in a while, the outcome isn't what you expect. Some animals you think are really sick and aren't going to make it, they just rebound. The stress of being in a shelter may have exacerbated their symptoms, and getting them into a home can make a world of difference in their recovery.
About four months ago, I brought home a fospice dog named Precious, a sweet-natured 12-year-old shih-tzu mix with high-grade mast cell tumors. My husband and I expected that Precious would end her days with us, but her condition remained stable, and two weeks ago, she was adopted! Yes, there are people out there who will adopt animals who have a guarded prognosis.
No matter the outcome with a fospice pet, I know I did something to make a difference. We all find our passions, what we're good at, and I'm good at taking on these bittersweet cases. And as long as I still can, I'll keep doing this.