Compassion in a time of crisis
Community outreach and pet owner support work is more important than ever
March 18, 2020
During the COVID-19 crisis, community outreach and pet owner support work is more important than ever. Low-wage families and people working hourly wage jobs are being hit hard with loss of income and no paid time off from work. Many of these jobs—cashiers, retail and fast food workers, personal care aides and waiters—also have elevated risk of exposure. Tens of millions of people already face extreme challenges in accessing resources and affordable care and supplies for their pets; because of the virus, they will have additional financial struggles for the foreseeable future. We are grateful to our staff in the Pets for Life flagship markets of Los Angeles and Philadelphia and to the PFL mentorship partners around the U.S. and Canada that work tirelessly to increase access to resources and keep families together despite economic inequity.
As you inevitably will need to modify door-to-door outreach, here are some ways to stay connected to the most vulnerable pet owners in your community:
Call and text people to check in—prioritizing senior and immobile pet owners.
Reach out to people in your program who have not been engaged recently.
Place pet food and supply orders online and have items shipped directly to people's homes.
If there is concern for a shortage in your area, stock up on dog and cat food, cat litter and other essentials to have on hand for the most at-risk people the next two months.
Work with veterinary partners to provide prescriptions for online ordering and virtual visits like Facetime or texting photos.
Practice social distancing with delivering supplies—text people when you arrive instead of knocking on the door, and leave items on the porch, stoop or outside the door.
Set up donation drives to be prepared for increased demand in the weeks and months to come as the financial impact for many will not be short-term.
Ensure information is available in languages other than English based on your local demographics. Online translation services are readily available if there is not a staff person or volunteer with the capability of translating.
Take into account various perspectives, experiences and the inequity in access to information that exists. For example, not every household has access to cable television or the internet.
Use clear, concise language in your communications. Both the tone of messaging and paths for sharing matter greatly in reaching all pet owners in a community.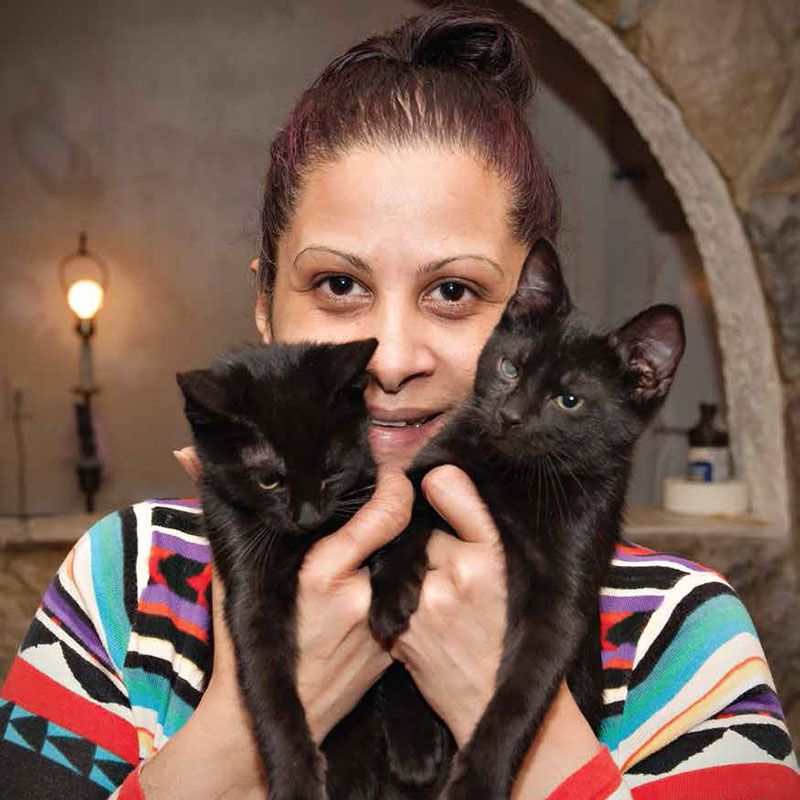 COVID-19 does not discriminate; people from all backgrounds and communities will be impacted. With the severe income inequality and racial wealth gap that exists in the U.S., that means there will be significant differences in the resources people have available to respond and react. However, there is a common love of and connection to animals that transcends socioeconomic, racial, ethnic and geographic boundaries. Acknowledging that bond with compassion and support, not judgement and punishment, is a very simple yet impactful way to contribute positively during this uncertain and stressful time.
As service providers, holders of information and industry experts, there are vital ways to lead with empathy and humanity.
Manage messaging and fundraising responsibly. Avoid blaming people who are not prepared or unable to follow disaster recommendations. Instead, share the urgency created by inequity and the need to fill the gaps. See more in-depth guidance in our Sustainability Guide.
Do not demonize people who reach out with questions about owner surrender or the dangers of animal-human transmission. Make sure staff and volunteers have talking points that take into consideration the imbalance in news circulation, practice cultural humility (the practice of looking inward and examining implicit bias) and extend a helping hand with understanding and patience.
Suspend fees and fines if, as the shelter, you have the oversight and, if not, advocate for suspension of fees and fines by the authority agency. This includes but is not limited to return-to-owner and reclaim fees; enforcement of mandatory spay/neuter and licensing; and other punitive measures. Offering alternatives to punishment and penalties during this crisis is consistent with the actions of other fields and systems. As an example, many governors are prohibiting any disconnection of utilities or charging of late fees, and some are placing a moratorium on the eviction of any tenant. In the criminal legal system, many jurisdictions are releasing pretrial detainees and using diversion and other interventions to keep people from entering the system. Animal welfare should follow suit in finding ways to relieve some of the burdens resulting from this disaster.
With unity, kindness and mercy, we can work together to minimize negative outcomes from this crisis for pets and the people who love them.