Tired of taking in pets that already have loving owners?
It's National Apartment Housing Day and Inga Fricke, director of pet retention programs for The HSUS, is leading the charge for sheltering professionals to demand rental policies that welcome all pets regardless of breed or size
April 5, 2016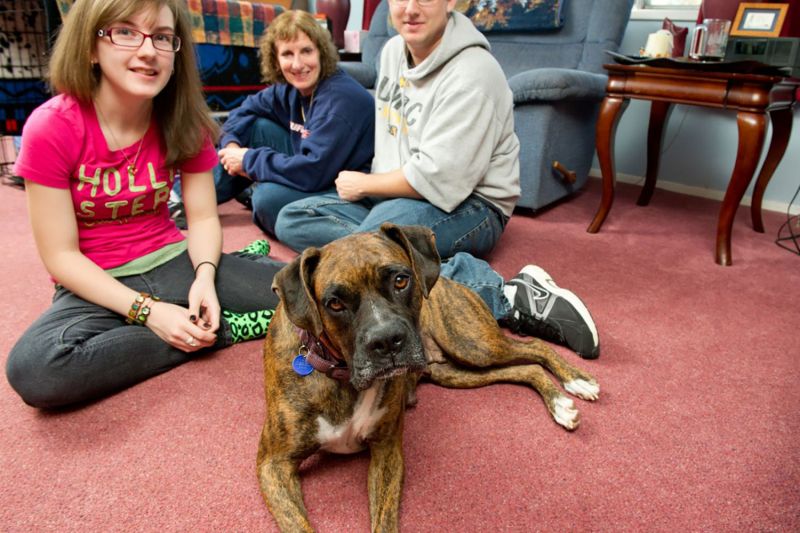 I'd wager that if you bugged every staff meeting of every shelter and rescue in America you'd hear it as a constant refrain: "I would NEVER leave my pets behind if I had to move. I'd live in my car first!" It's such an easy, obvious way to separate those who care about animals ("Us!") from those who don't ("Them!"), right?
I recently found myself in the position of having to find a new apartment. I bet many of you have been there, and you probably experienced the same panic and fear that I did. How was I ever going to find a rental that would allow all my pets?
I got lucky: I found a landlord who sits on the board of a local animal sheltering organization who was sympathetic to me and my family of six rescued animals. (Of course, I had to pay an additional, non-refundable deposit and monthly pet fee, but I was in no position to complain.)
But what if I hadn't been so fortunate? Would I really have been ready to live with three dogs, two cats and one hedgehog in my 2008 Subaru Impreza hatchback? Or would I have become one of "them"?
Our country has become a nation of renters. The old American Dream of Homeownership has become a thing of the past (thank you Lehman Brothers, et al.). Currently, approximately 35 percent of Americans rent their homes, and that number is expected to rise. And we renters share the rest of the country's passion for pets. It is estimated that 72 percent of renters have pets—that's at least 30 million animals living in apartments across the country. That's a LOT of people and pets in rental housing! Whether or not a property allows pets is now one of the top 5 factors renters consider when choosing a new housing community.
And don't think the apartment industry hasn't taken notice. According to one industry study, 78 percent of apartment buildings now accept pets, up from only 59 percent in 2012. Pets have become so ubiquitous in apartment living that in the article "5 Apartment Amenities to Incorporate in 2015," Multi-Housing News advises that exercise areas, grooming stations and daycare options for pets have become so common that in the future, properties will have to become more mindful of ways to create incentives for those renters who don't happen to have pets.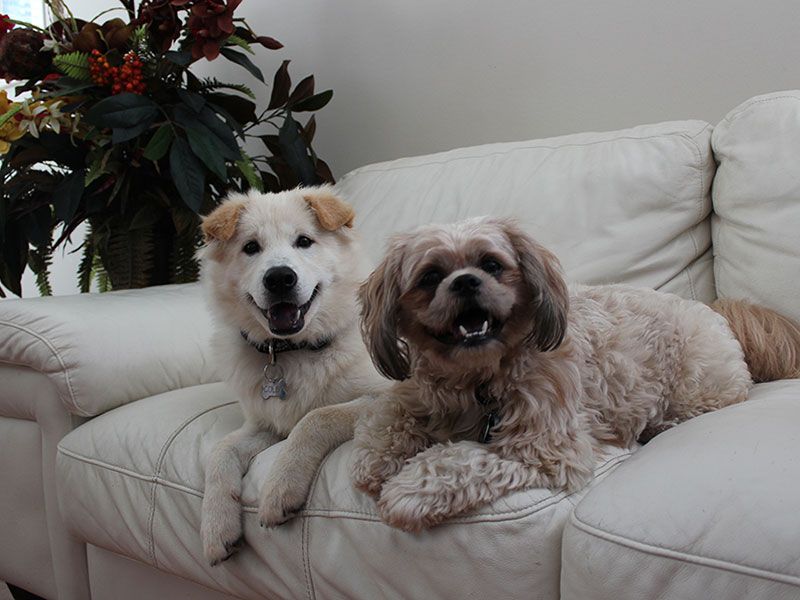 So what's the problem? Why are moving/landlord issues still consistently one of the top reasons for pet surrenders? And why do we, as pet owners, still instinctively get a queasy feeling in the pit of our stomachs at the very thought of having to find new rental housing?
Because in many cases, housing that's described as "pet-friendly" is anything but. In virtually all cases, it includes breed restrictions, size restrictions, age restrictions, non-refundable pet deposits, exorbitant monthly pet fees or a combination of some or all of these conditions. And even when properties or individual landlords do have pro-pet policies, when left to choose between a potential tenant with a pet and one without, landlords still consistently choose the non-pet owner. And in the worst cases, pets are still frequently used as a tool to evict "undesirable" tenants. In Los Angeles, for example, tenant advocates assert that property managers use threats of pet removal to force people out of rent-controlled apartments so they can replace them with new tenants paying the going market rate.
I'm guessing this really isn't news to any of you—and that's part of the problem. Just as the housing industry accepts as standard industry practice all of these un-pet-friendly conditions and limitations and still presents itself as "pet friendly," we—renters, animal welfare advocates, the public at large—have for too long accepted "that's just how rental housing is; if you have a pet, particularly a large dog, be prepared to scramble to find housing."
It's time for this to change. It's time for us to demand an end to "pet friendly" rental housing and call for properties to truly welcome pets instead. Pets Are Welcome properties have no arbitrary restrictions on pet ownership; they welcome all dogs and cats regardless of their breed or size. This single change could save hundreds of thousands of lives every year, preventing surrenders and opening up new homes for adoptable animals. Imagine never again having to do a landlord check in your community, not just because you trust your adopters, but because breed restrictions in rental properties have become a thing of the past!
Theoretically, it shouldn't be a difficult change for property owners and landlords to make, but these restrictions are pervasive and entrenched. When we started exploring the problem, we searched long and hard to find the study, the science, the definitive work that told the industry which breeds are acceptable and which pose a higher risk, and what weight separates suitable apartment dogs from those that are hazards, so that we could rebut it. We couldn't find it. Rather, when we reached out to the Casualty Actuarial Society we were told that there is no research available with regard to pet policies, rentals and the risks involved. Clearly we are battling ghosts, completely unfounded perceptions that are ripping apart families and costing animals their lives.
In practical terms, these restrictions are often moot anyway.  Legally, even properties with the most restrictive pet policies are already required to allow all breeds and sizes of dogs, if they function as service or assistance animals for their owners. This means that a property that forbids dogs over 25 lbs. can still have plenty of German Shepherds, Great Danes and pitbull-type dogs walking around, as long as those animals are performing a necessary service for their owners. We have mountains of anecdotal evidence to support the fact that landlords routinely make exceptions to pet policies when they meet the "prohibited" dogs and see that they are well-behaved pets, not just a stereotype, so we know that policies on paper don't always match real life decisions. And the only study we're aware of that has ever explored the economic ramifications of accepting pets in rental housing concluded that not only do pet-owning renters not damage their units significantly more than other renters (in fact, they damage them much less than renters with children), they tend to stay in their rentals longer, actually saving their landlords the considerable expenses associated with apartment turnover.
Today, April 5, the nation's rental properties are celebrating National Apartment Housing Day. Starting now, let's demand that rental properties remove arbitrary, unfounded restrictions that do nothing but harm pets and the people who love them. Let's raise our voices nationwide and say we're tired of taking in animals who have loving owners, we're tired of having to hold onto great pets who would already have new homes but for property restrictions, and we won't euthanize one more dog simply because a landlord has an unsupportable bias against them. Let's follow the lead of shelters like New Jersey's St. Hubert's Animal Welfare Center and launch Pet Are Welcome campaigns in our own communities. It's time to change the industry from "pet-friendly" to Pets Are Welcome and ensure no family is ever again separated because of rental property restrictions. It's time to stop condemning "them" for not caring enough to find housing that accepts their pets, and start working to change the housing industry itself. Together we can make this happen. We will make this happen. Because no one should ever have to choose between their pet and their home.