Transport: A summit, collaboration and planning
October 16, 2018
Did you ever think that we would see a shortage of cats in some areas of the country? Yes, there are still plenty of shelters saturated with cats, and shelter intake numbers can vary a lot by season, but a cat shortage in any part of the country at any time of year is exciting! We have entered a time in animal welfare where a home for all healthy and treatable animals is attainable. Collaboration is the key component to achieving this nationwide goal.
In July, the Humane Society of the United States hosted a transport summit in Tulsa, Oklahoma. The goal was to look at the entire country and understand where we can collaborate more, where support is lacking, and where there is significant overlap among transporters. For more than eight hours, representatives from the HSUS, ASPCA, WaterShed Animal Fund, Maddie's Fund, Petco Foundation, PetSmart Charities, Wings of Rescue, GreaterGood.org, Doobert.com and shelters serving as transport hubs or in areas sending or receiving a high volume of animals—Humane Society of Wisconsin, St. Hubert's Animal Welfare Center, Kentucky Humane Society, Humane Society of Tulsa and Atlanta Humane Society—discussed transport and more. There was a large map in front of the room where each group marked their areas of focus and concern. The picture that emerged was stunning!
It also sparked a discussion about the challenges and misconceptions surrounding transport programs. With transport programs often fragmented, many shelters and rescues face these alone, but we want to change that, and we know that together, we can.
To provide some context, in the U.S., it is estimated that we are euthanizing fewer than 2 million companion animals in shelters annually. That number has drastically decreased over the last several years. The problem is that to get to zero we are going to need extreme collaboration and resources.
While some areas of the country have a shortage of dogs (and even cats!) available for adoption, there are other areas that are still experiencing high intake, disease and a lack of resources. These shelters are often geographically and economically challenged, and are also receiving pressure to increase their live release rate and become "no kill." A worthy goal, but one that requires community support and resources to achieve, which so many of these shelters lack. 
Another challenge is that many shelters have too many pets of a similar size and look. Shelters, even in the Southeast, may be almost full with pit bull-type dogs, but they are asking for imports of small and medium adoptable dogs to diversify their populations. This may sound counterintuitive until you realize that when foot traffic increases, adoptions increase. We have seen it ourselves when we work with shelter and rescue partners who take animals from our rescue cases. The interest from the public in the small and medium size dogs, or animals from high profile cases, increases the shelter's visibility, the support from the community and adoptions. While this is now considered by many to be a well-known fact, shelters still receive immense criticism for importing animals when there are "adoptables" waiting for homes in the shelter. It also causes divisiveness among the shelter and rescue community, with some being frustrated to see animals coming in from out of state when there are still animals being euthanized in the community. The problem—and one that many still consider taboo to talk about—is that large dogs or pit bull-type dogs aren't a fit for every family. Nor do many shelters that have populations made up of mostly those types of dogs attract a lot of foot traffic. As a result, potential adopters go elsewhere for their pet, often purchasing a dog online or at a pet store, and unknowingly supporting the puppy mill industry.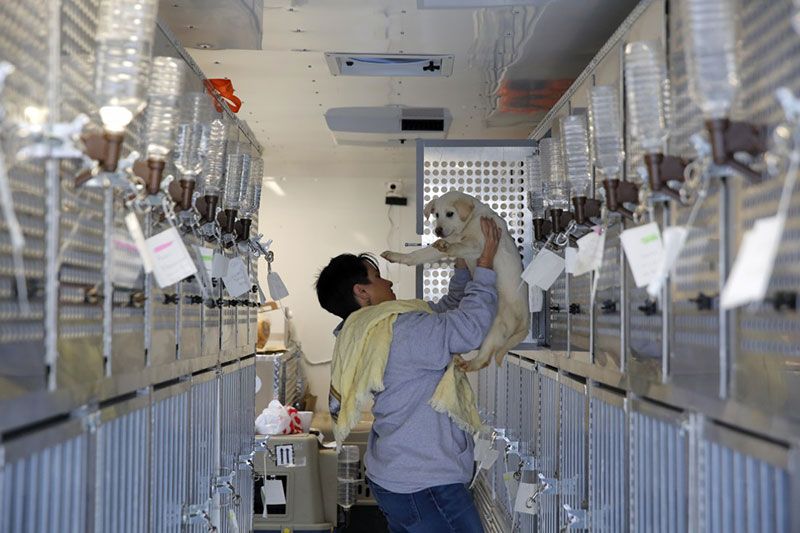 Another challenge is the lack of strategy. When lives are at stake, it's hard to stop and think (let alone find the time to do so) about if things are being done in the most effective way possible. It's clear that transport can diversify shelter populations and give pets in transition a greater chance of finding a loving home, but in some cases, groups are moving animals right past potential destination shelters. Lori Redmon of Kentucky Humane Society reported that hundreds of animals are moving from the Deep South to New England when there is plenty of room for adoptable pets in Kentucky. Again, there is not a shortage of larger dogs up for adoption in Kentucky, but puppies, medium and small dogs are highly desired by her shelter's adopters. This is a common complaint for many Southern shelters. The pool of highly adoptable pets is dwindling as they move to the Wisconsin, Michigan, New England, Oregon and Washington areas.
By being more strategic in the movement of pets from one region to another, we can decrease their length of transport, resources can be saved, and we also diversify the population in shelters, providing greater exposure for our pit bull-type dogs and others who tend to wait the longest for a loving home.
But the summit wasn't just about problems, it was also about celebrating and sharing the incredible work being done. One trend identified was the work happening throughout the country to lift up shelters in need and help them to create lifesaving programs in their communities. Every group in the room was in some way either funding mentorship programs or physically mentoring a shelter in need. Shelters helping shelters just makes sense! Our strongest and most progressive shelters in the country have at one time in the past experienced pet overpopulation, disease management issues and lack of resources, and understand firsthand the struggles of overcoming such challenges. Now they are turning their attention to shelters that need their support. As many summit attendees expressed in varying ways, transport is just a Band-Aid: Empowering shelters with knowledge, lifesaving programs and support is the permanent solution. A Band-Aid is great for short term relief, but everyone agrees that just like with any animal welfare issue, the root of the problem has to be addressed in order to solve it.
The "hub" model was another sign of the progress we've made, with the St. Hubert's Animal Welfare Center hub model spreading throughout the country. The latest entry into the system is Atlanta Humane, a summit attendee, which is now acting as a way station for pets in transition from surrounding communities. Smaller versions of this model are popping up in Wisconsin, Ohio, Michigan, Pennsylvania and Indiana. The HSUS Shelter Ally Project has partnered with Humane Society of Tulsa on a hub that will service Texas and Oklahoma and involve a strong mentoring component. By taking on this responsibility, the Humane Society of Tulsa has ensured that no flight or ground transport will leave the hub without pets from Oklahoma animal shelters, so the hub will help both local animals and those in Texas.
Unfortunately, not all transports are. Summit attendees expressed concerns over various legislative measures to regulate transport, including new regulations that are knee-jerk reactions to irresponsible transport. In some states, heartworm is considered a contagious disease, and animals who test positive can't be imported. In others, the leptospirosis vaccine is required for entry. Unfortunately, these aren't issues that could be solved in a daylong meeting. All groups will continue to keep an eye on the legislative environment as they work toward a more strategic approach to national transport.
In summary, transport is a vital component of saving pets' lives for the foreseeable future. While a day isn't long enough to cover even a third of the challenges and benefits surrounding transport, it was an excellent start. We can do this, but we need to be strategic and collaborative in our approach, and increased communication among Summit participants is crucial to making that happen. The shelters and pets who need our assistance will require ample resources due to geography, disease concerns and socioeconomic factors. Careful consideration of what transporters are leaving behind will help source shelters remain their communities' go-to place for acquiring pets. 
Compared to where our field was just ten years ago, these are good challenges to have. I will be honest: I did not anticipate being in this place with animal welfare in my lifetime, but here we are—because of your hard work and commitment to the animals.