101 rescued cats
Felines find homes thanks to two groups' compassion and collaboration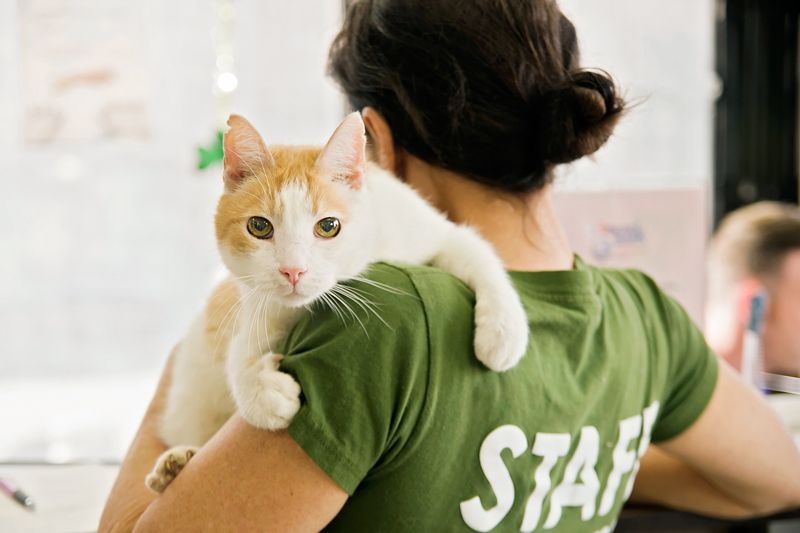 Last February, more than 100 cats were saved from an alleged hoarding situation disguised as a feral cat sanctuary in Mojave, California, but they weren't out of danger. Almost all of them needed medical care, and although rescues took some cats early on, there were still 101 left at Kern County Animal Services (KCAS). The shelter had experienced huge intakes like this before, and it was always a struggle to get the animals (especially cats, not to mention supposed ferals like this group) placed in homes, says director Nick Cullen.
The staff was worried—that is, until Stray Cat Alliance (SCA) stepped in and diligently worked to pull cats from the shelter over the course of about a month. This effort, marketed as #OperationKern100, showed both organizations what can be accomplished when you put aside differences to save animals.
Both groups were pleasantly surprised the other wanted to work with them. KCAS, a municipal facility about two hours north of Los Angeles, has historically struggled to increase live outcomes, but after about five years of work, 70 percent is now its save rate instead of its euthanasia rate, says Cullen. Although the shelter has been building relationships with other animal organizations in recent years, it's still easy for staff members to feel like they're all alone trying to help the animals in their care, says Cullen, adding that his staff was ecstatic about SCA's unsolicited help.
SCA is a Los Angeles-based organization that does about 500 adoptions annually, but mostly focuses on trap-neuter-return programs and community cat advocacy, and has a strong no-kill mission. In the past, shelters haven't always been open to assistance from her group, says Christi Metropole, founder and executive director of SCA. But when her group offered to place the cats, KCAS enthusiastically agreed.
"For Stray Cat Alliance to reach out … and tell us 'I can't take them all now, but I can take 20 here and I'll be back in two weeks for another 20,' and follow through and stay in communication" was unheard of for his organization, says Cullen.
For this plan to work, both groups had to stretch their resources and put faith in the other. SCA tirelessly networked the cats and took them from the shelter in small batches, depending on how many placements were available. In the meantime, KCAS needed to support the remaining cats and trust that SCA would follow through.
Sometimes SCA needed more time to place cats than it thought, because even though it was clear after time in foster homes that most of them were just shy, scared and sick—not feral—it was still hard to place some of them. The Kern County shelter readily agreed to these extensions, says Metropole.
That's just how the shelter operates, says Cullen.
"If we have a legitimate, safe avenue to get animals out of our shelter—and it's going to take some time, especially when we're dealing with something of this magnitude—we're more than willing to maintain the animals," says Cullen.
Metropole says it's important to approach shelters in these situations with a "we're in this together" attitude, without being argumentative or judgmental. SCA was in frequent communication with the shelter and followed through on its promises. "We kept our word, they kept their word," she says. "We really worked as a team."
KCAS rescue coordinator Angela Stevens praises SCA's commitment to the cats and the respectful way they worked with shelter staff.
SCA basically told the shelter: "Whenever you want us to come down, you let us know, we're there," says Stevens. "And they were."
It took about a month to place all the cats with other rescues, foster homes and adopters, but there were "people all up and down the Pacific Northwest willing to take them," says Metropole. With help from a PetSmart Charities grant, SCA first provided many cats medical care like dental work or treatment for upper respiratory infections. Veterinary partners provided housing for the cats and discounted services. Best Friends Animal Society helped network the cats and gave a donation to their care.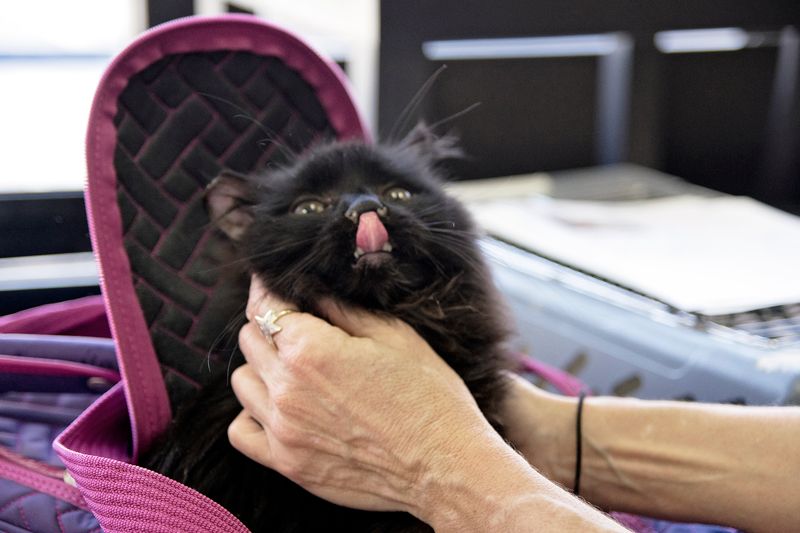 For Cullen, the help from SCA strengthened his already growing belief that if you communicate openly and are transparent about your needs, you will build relationships with other organizations that will help you out in tough times. That knowledge has had an impact on the shelter's field operations: County animal control officers now feel they can act in the animals' best interest, even if that means removing them from a home, he says.
"We don't have that fear anymore of taking them into the shelter and the inevitable outcome being euthanasia," says Cullen. "That is not the case anymore. So it emboldens our officers to do what's right by the animals, because they know that there's organizations out there like Stray Cat Alliance that would be willing to help with placement."
And to keep these relationships thriving, signs of appreciation—like the thank-you letter Cullen sent to SCA—can go a long way.
If SCA's efforts weren't "deserving of a personal thank-you letter … I don't know what is," says Cullen. "Especially for an organization [that] has always struggled to find live outcomes for the animals that come to us, to have an organization to assist us … it was eye-opening; it was a blessing."
For Metropole, receiving this unexpected thanks from Cullen was a fitting conclusion for an experience full of surprising solidarity along the way.
"It made me feel really good and really grateful and like if we can all work together, we can save so many more lives and really change the system," she says.
As of mid-November, 32 of the KCAS cats had been placed with other groups (and most had been adopted); a few truly feral cats went to a reputable sanctuary; and more than 20 are in foster homes (some long-term). Nearly 50 have been adopted through SCA, including friendly Celeste, who is about 12 years old and has a disfigured nose. After months of waiting for a home, someone fell in love with the "imperfect senior," as SCA director of operations Avarie Shevin describes her—at, of all places, an adoption event for kittens.