A can-do catman
This stubborn, spry retiree forgoes cruises and even sleep, preferring to run a shelter and a cat museum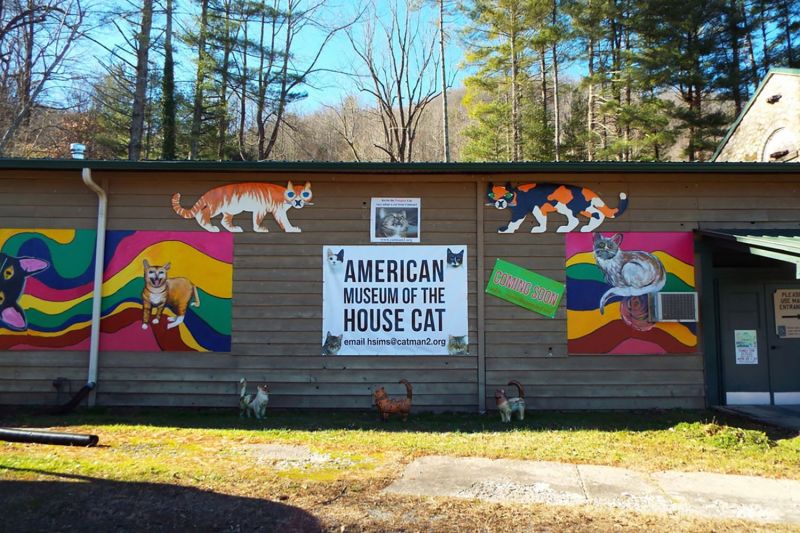 At a time of life when most people are savoring a more leisurely pace, Harold Sims of Cullowhee, North Carolina, is busier than ever and has no intention of slowing down.
The 84-year-old retired biology professor divides his days between Catman2, a private cats-only shelter adjacent to the home he shares with his wife and five cats, and the American Museum of the House Cat, which he founded to showcase his collection of cat artifacts and to raise money for a low-cost spay/neuter program. His evenings are spent scouring the Internet for cat-themed collectibles, answering emails or working on his latest book. He's written four children's books to date, all featuring "Kevin the Vampire Cat," a former shelter resident with protruding canines whose fictional adventures convey messages such as helping others and dealing with bullies.
"I don't sleep much," Sims admits. "I wake up at night and try to do something. I tend to go on energy."
Kaleb Lynch, shelter manager of Catman2, puts it another way: "Harold is so stubborn. If someone says you can't do something, that just means he's going to try 10 times harder. If he gets an idea in his head, he's not going to stop."
Sims had always liked cats, but it wasn't until he started volunteering at a Florida shelter in 1991, a month before he retired, that he realized the scope of cat homelessness. After he and his wife, a retired social worker, moved to southwestern North Carolina, Sims volunteered at the county shelter for a while, but he wanted better than what the municipal agency could provide for cats at the time. In 1996, he and his wife began taking cats into their home, vetting them and finding adopters. After a chance encounter with a feral cat and her kittens, Sims launched a trap-neuter-return program, persevering even when county animal control officers told him he couldn't do it. And in 2002, he built Catman2, a 4,000-square-foot shelter featuring large communal cat rooms, screened porches for fresh-air lounging, a playroom with a slide and climbing towers, an isolation room and a kitten nursery.
In a rural county of just over 40,000 people and a high poverty rate, even local animal advocates were skeptical about the project, says Lynch. "People said, 'No, this is dog country; you're not going to be successful.'"
Sims proved them wrong, and was soon planning another undertaking: the American Museum of the House Cat, which he envisioned as a tourist attraction that would increase appreciation for cats and raise money for local spay/neuter efforts. "I was on the fence about that," Lynch admits. "Everyone thought it was going to be a flop, and it's been hugely successful."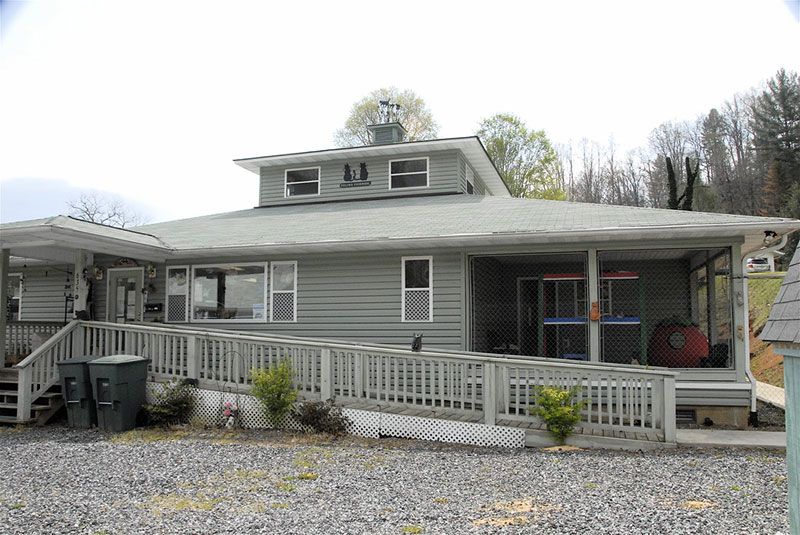 Located in Sylva, about 10 miles down the road from the Catman2 shelter, the museum has attracted about 18,000 visitors from around the country and the world, Sims says. Some of the most popular exhibits include a merry-go-round with antique carousel cats, an ancient mummified cat from Egypt, hundreds of rare wind-up toys, pottery and glass figurines, and vintage art prints. Admission fees and merchandise sales help support a spay/neuter program (in partnership with the Jackson County Humane Society) that sterilizes about 300 cats a year.
Sims' love for feline memorabilia is also reflected at the Catman2 shelter, whose walls are adorned with Chessie prints (Chessie the cat was the corporate symbol for the Chesapeake and Ohio Railway used in advertisements dating back to the 1930s). The shelter houses about 60 cats at any given time, nearly all of them transfers from the Jackson County municipal shelter, and places about 200 a year. "People know to call us if there's a situation with a cat …" Lynch says. "They know we're going to do whatever we can to help even if we can't take in the cat."
Since joining the shelter staff in 2011, Lynch has witnessed a shift in community attitudes. "Slowly but surely we're reaching people," he says. The TNR program alone, he adds, has led to people "wanting to be better stewards of the cats that hang out" in their yards.
Sims is currently working on a new building for the cat museum, one with space to showcase adoptable cats and kittens. He's devoted a good chunk of his retirement savings to the mission of saving cats, and he has no regrets. "I'm trying to give back to the world," he says. "I didn't go on cruises; I just went around and bought stuff for the shelter."