Early, reward-based training can improve adoption success rates
GoodPup offers accessible support for shelters and new adopters
Sponsored Content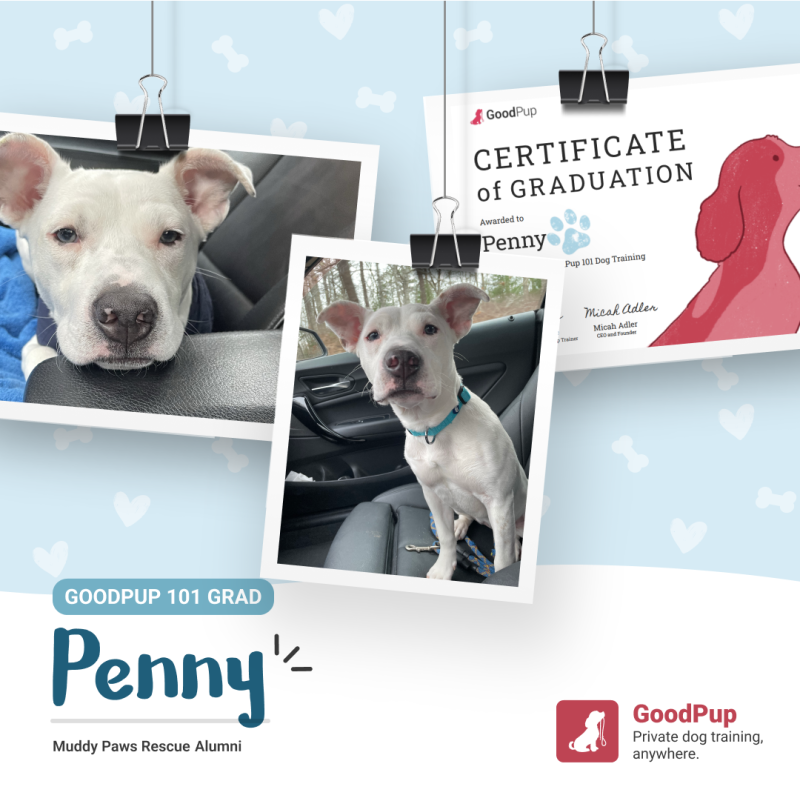 As dogs leave a shelter or rescue and head to their new home, they experience an incredible number of changes. They have a new environment, new people and often new animals around them. As they navigate these changes, problems can arise that interfere with their ability to form a bond with their new owners.
But when support systems are readily available, navigating these changes is easier for both the new owner and their new dog. High-quality, positive reinforcement training is one of the best tools available to ensure that new owners and their dogs are able to communicate with each other and start their relationship on the right track.
Studies continue to show that dogs trained with reward-based methods show lower stress levels surrounding training, learn faster and can have more optimistic attitudes in general. These methods build and support the human-animal bond, which is crucial for all companion animals.
Historically, professional training has been inaccessible to many new adopters. Between the financial expense, long wait times for private and even group sessions, and the travel requirements, many people opt to train on their own or forego training altogether.
GoodPup can help. Using basic technology found in nearly all homes today, we reduce the cost and entirely remove the travel inconvenience while still delivering the same results seen with in-person training. The training is video-based and can be done via phone, computer or tablet. In one recent study, shelters that provided adopters with immediate access to our training saw their dog adoption retention rates increase up to 55%.
Since our founding, we have trained over 70,000 dogs and partnered with over 600 shelters and rescues. While we take a fun, lighthearted approach to training, our team is also ready to pivot if or when behavioral challenges arise. GoodPup has helped owners navigate everything from basic housetraining to emotion-driven behaviors such as resource guarding and separation distress.
We strongly believe training should never add fear or stress to what can already be a stressful time. This is why our training focuses on building and rewarding wanted behaviors and uses many tools like environmental management, consistency and enrichment to help prevent unwanted behaviors. We also work with owners to develop their understanding of dog body language, address expectations and discuss their new dog's specific needs to help increase confidence, understanding and good communication.
Our training methods utilize evidence-based learning theories and focus heavily on positive reinforcement for many reasons, not the least of which is to support the human-animal bond. We know this bond is vital for all pets, and the faster it can be developed for newly adopted dogs the better.