A room with a view
Cage-free cat shelter and wildlife habitat peacefully coexist in Georgia
What do you get when you mix a cat shelter, a barren yard and eager volunteers with green thumbs? A wildlife habitat certified by the National Wildlife Federation—or, as community outreach chair Lisa Bass of Good Mews Animal Foundation in Marietta, Georgia, calls it, a "big-screen kitty TV."
After Good Mews opened a new cage-free shelter with a small outdoor space in 2015, Bass noticed that, like most cats, its feline residents enjoyed watching critters through the facility's almost floor-to-ceiling windows. While researching ways to attract more wildlife, she discovered the National Wildlife Federation's certified habitat program, which provides guidelines for sustainable, wildlife-friendly green spaces—and an idea took root and blossomed.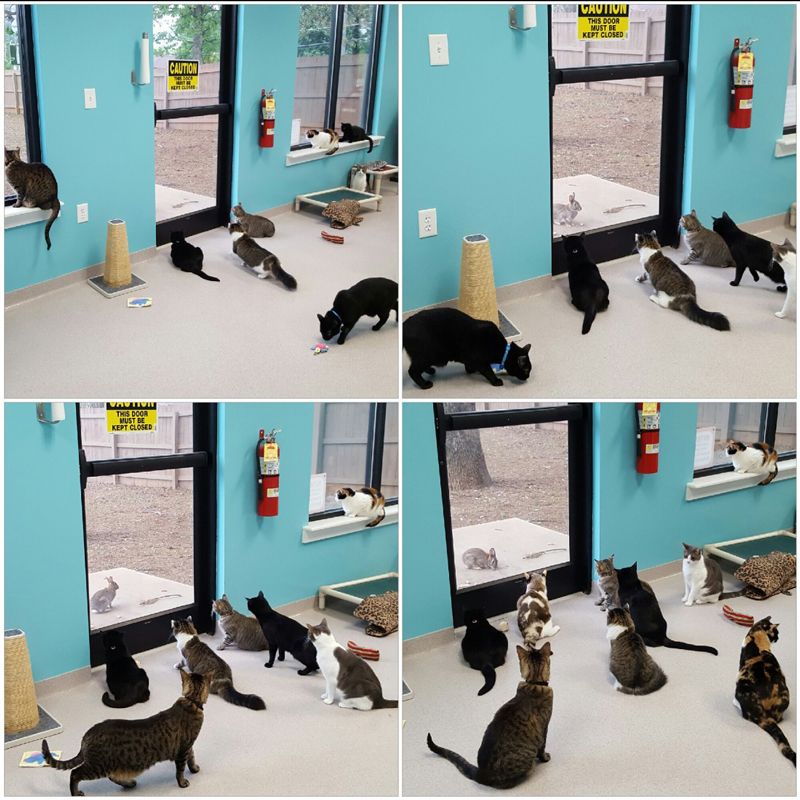 Bass quickly recruited a pro-bono landscape architect, Good Mews volunteers, service groups and even a local Boy Scout, who built and donated bird feeders as part of his Eagle Scout service project. Volunteers "were literally hauling rocks and building rock walls," says marketing chair Nancy Riley, as well as digging holes, laying concrete for a bird feeder patio and planting trees. Completely funded by donations, the garden was a labor of love made easier by the fortuitous fact that many Good Mews volunteers are not just cat lovers, but also certified master gardeners, she says.
All in all, the project took around six months. To meet National Wildlife Federation certification standards, volunteers designed the garden to meet the needs of local wildlife—including food and water sources, shelter and places to raise young. They planted native, low-maintenance flowers, trees and shrubs, and installed soaker irrigation (a watering system that helps to conserve water).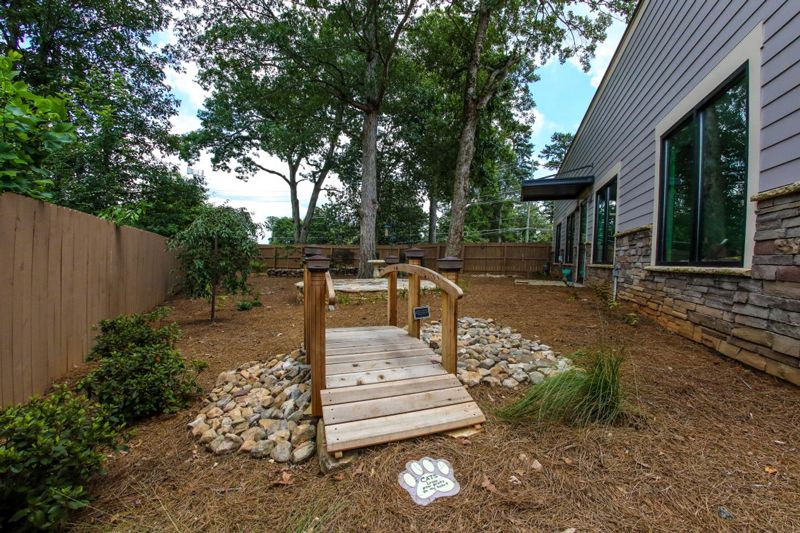 Birds, chipmunks and other animals enjoy a year-round feast from beautyberry bushes, serviceberry trees and a brush pile that attracts insects and encourages the growth of moss and lichen. Bees and butterflies can feed on nectar and pollen from an assortment of blooming annuals, perennials and shrubs like spiderwort, flowering ginger root, purple salvia, bee balm, coreopsis, cone flower, lantana and verbena, while dill, sweet basil, fennel and milkweed serve as baby food for hungry caterpillars. A birdbath and a butterfly puddling area ensure wildlife can drink and bathe; shrubs and rock piles serve as shelter for chipmunks and lizards.
The habitat has become a haven for Georgia's bluebirds and goldfinches, says Riley, but it's also another form of enrichment for the approximately 100 lucky cats and kittens living in the 5,500-square-foot shelter. Except for those temporarily housed in the intake and medical isolation rooms, cats freely roam large rooms, quiet suites or kitten rooms flooded with natural light and lined with cat trees, hidey holes, toys, litter boxes and beds.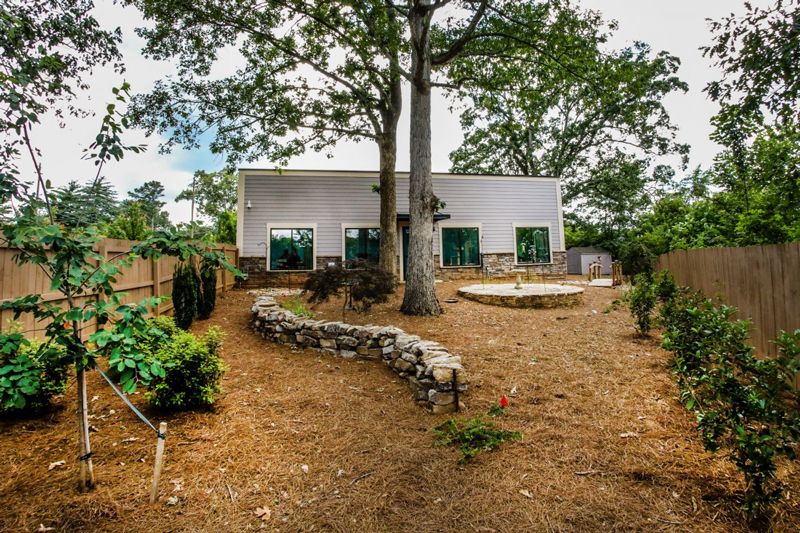 "The cats absolutely love to sit in their window and watch the squirrels and the birds and the chipmunks," says Riley. With feeders stocked with birdseed, peanuts and corn, "there's constant activity out there."
"Not only is it amazing how much wildlife is in this area, but more importantly, how many kitties are enjoying the view," says Bass. "[It's] a win/win for both inside and outside the shelter."