Cultural revolution
Three simple steps to take charge of your shelter or rescue's workplace culture
January 8, 2020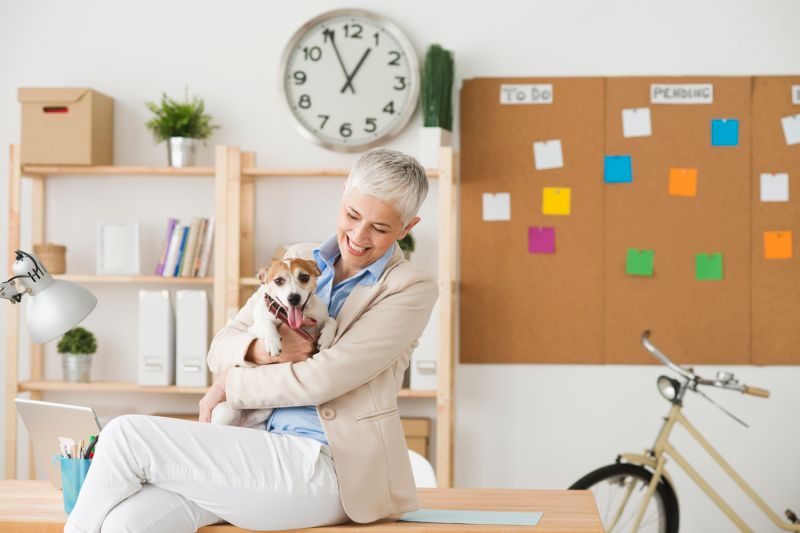 If you've ever worked in or visited an animal shelter with a poor workplace culture, you've seen how a bad culture permeates nearly every aspect of the organization. Staff negativity, poor customer service, burnout, absenteeism and even stressed-out animals are all signs the culture has major problems. Yet this area is too often ignored or under-addressed in shelters and takes a back seat to the day-to-day crises that characterize our work.
For many shelters and rescues, improving workplace culture can feel overwhelming and out of reach. The good news is that there is one way to make immediate cultural change in your organization: Simply tell people what you expect!
These three simple steps will help you build a workplace culture agreement that reflects the values, attitudes and actions that you want to see among shelter employees and volunteers.
Find a starting point. I first discovered the idea for a workplace culture agreement in 2013 when I was working at the Fairfax County Animal Shelter in Virginia. I came across an article from AnimalSheltering magazine and shared it with the shelter's leadership team. Initially, we just decided to adopt the sample template the article suggested. But we soon realized we were missing a key aspect—employee and volunteer buy-in. Because we just handed them the agreement, they didn't feel a connection to the guidelines and felt it was being "imposed" on them. Once we understood this, we decided to use the document as a starting point for crafting an agreement that was specific to our unique organizational culture. Years later, I applied the same strategy when I became the director at the Pima Animal Care Center in Arizona.
Solicit input. Once you have a starting point (feel free to use ours!), share it with staff and volunteers, including your foster caregivers, board members and others. Hold staff meetings to get input on things that may need to be added or tweaked. Ask your team to help you write a document that truly represents your organization and community. You'll be surprised how excited people are to participate in this. Bring a copy to volunteer meetings, or send the draft by email and ask for written feedback. It's a lot of fun to see what your organization can come up with. PACC's agreement looks dramatically different than it used to because we went through this input process.
Finalize your document. The entire feedback process doesn't need to take more than a few weeks, and at a certain point, you will decide you have something ready to share. Recognize that this document will evolve as your organization changes and grows, but don't let desire for perfection keep you from rolling out something good. Once you're done, ask a staff member or volunteer with the right skills to turn it into an appealing design that can be used for wall posters and graphics that can be shared by email and on social media. Share this far and wide, and let everyone know these are the expectations for all volunteers and staff.
Once you've completed these steps, your team can have a great time using your workplace culture agreement to improve the day-to-day culture of your organization. At PACC, we're creating a reward system based on the five tenets of the agreement so we can immediately recognize when someone exhibits a positive behavior. For example, if we see a staff member taking a few moments to offer comfort to a frightened shelter pet, we will recognize that behavior with a small token or certificate to say, "That's what we want everyone to model!" Additionally, we have every staff member and volunteer sign the agreement, and we often use it in employee counseling sessions or when mediating conflicts between staff and volunteers. When it comes to "return on investment," there is almost nothing easier or more impactful you can do to fundamentally change the culture of your organization.