Ar-cat-ecture for animals
Architects design community cat shelters for a cause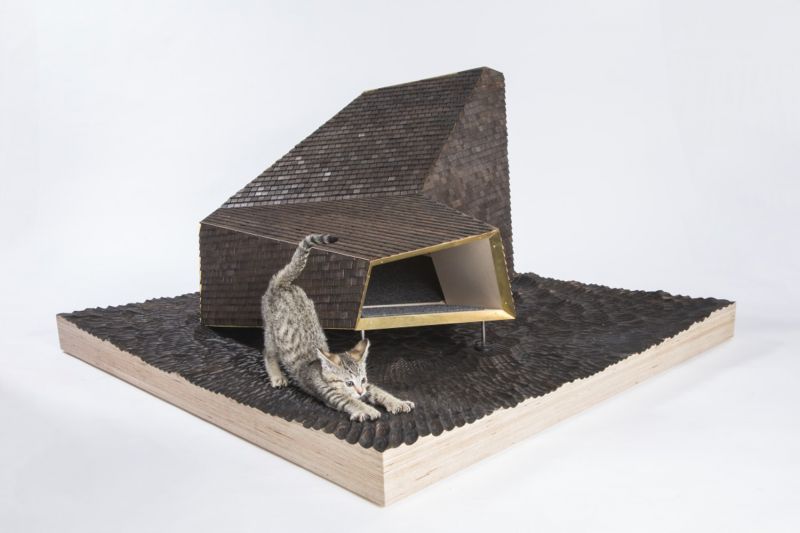 If you were drawing a Venn diagram, you likely wouldn't have "community cat shelter" and "iconic modernist design" overlap. Yet last October, the Herman Miller Showroom in Culver City, California—namesake of Herman Miller, the furniture manufacturer credited with instantly recognizable designs like the Eames lounge chair—showcased cat shelters designed, built and donated by local architects and designers.
The imaginative (and functional) designs are a product of Architects for Animals' annual "Giving Shelter" event benefiting FixNation, an L.A.-based nonprofit that provides free spay/neuter services for the city's free-roaming felines. In other major cities, annual Architects for Animals events benefit D.C.'s Humane Rescue Alliance and the NYC Feral Cat Initiative, with past designs incorporating fish bowls and insulated cat food cans.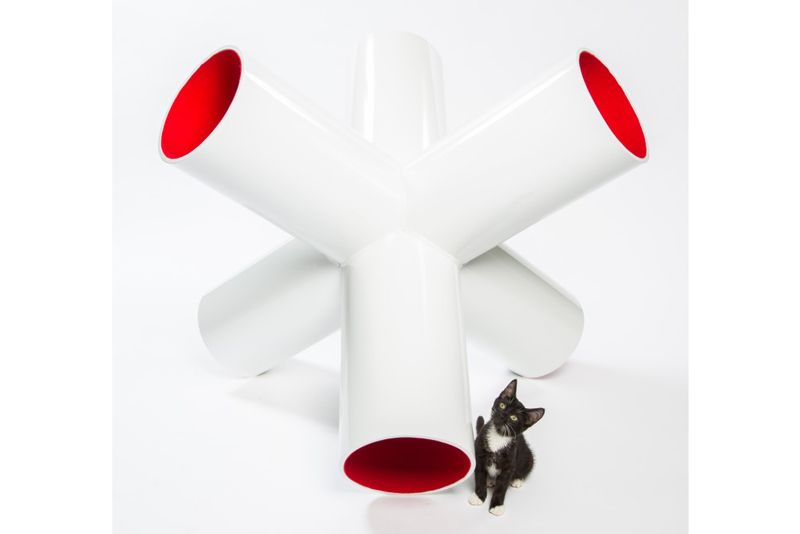 "We bring in some of the largest architecture firms, and they donate their time and talent, and they actually design and build a small winter shelter for an animal that's found itself living on the streets," Architects for Animals founder Leslie Farrell told All For Animals TV. "They're very cool, they're architectural, but we also wanted to raise awareness for people in the city and elsewhere that these animals exist and they need help."
With titles fit for The Louvre, like "White Jack," "CAnT WE ALL GET ALONG" and "Ball of Twine," scroll down to see the most recent works of art and to read a few words from the designers.