Having 'the talk' with your board of directors
It doesn't have to be awful—in fact, it can empower them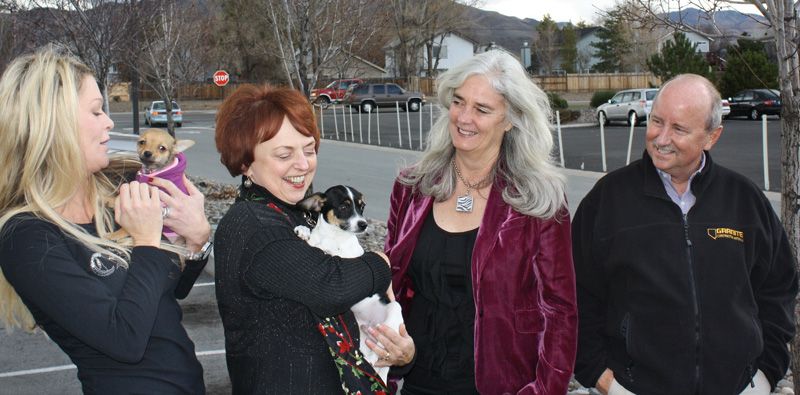 When you hear the words "board of directors," do you feel stressed out? Frustrated?
If so, you may have something in common with your board members.
In a recent Stanford University survey, over a quarter (27 percent) of nonprofit board members said they do not believe that their colleagues have a strong understanding of the mission and strategy of their organization, and over half feel that their fellow board members lack a full understanding of their own roles and responsibilities.
Defining roles and expectations for board members, and sharing them, can prevent a host of problems. Ideally, new board members should be informed about their responsibilities before they undertake them—but many humane organizations have evolved without this kind of clarity. And as organizations grow, their needs change—but those changes aren't always communicated to board members.
It's not surprising that many organizations experience challenges in this critical area of board engagement. Some directors struggle to get board members focused on the critical roles of raising resources and planning. Others struggle with meeting attendance or follow-through on commitments.
Who leads change within the board?
While the board of directors is the governing body of a nonprofit organization, the executive director, as the nonprofit and animal welfare professional, is often the person most keenly aware of the untapped potential of the board. However, the most effective and long-lasting change comes from within the board itself, through peer-to-peer discussions between members.
Rather than forcing something on people, an effective executive director will appeal to the board's sense of duty to the organization and its mission. How to do that? The best option: Lead the change from behind the scenes, by partnering with the board president or another influential board member.
How can the executive director guide change?
If your board is struggling or you're just starting to work with a new group, you might start with a meeting with the board president. Provide information about best practices for nonprofit boards; discuss how you can work together to make board service more meaningful and better address the needs of the organization. Ideally, working together, you can create a plan to make necessary changes and ensure follow through.
The board president can add the topic of governance and responsibilities to the board meeting agenda. Sending board members an article on the topic in advance may be helpful in setting the stage. While the steps and message may need to be customized, these are some general steps for the president to follow in a discussion with board members.
Honor the past. To help put people in a receptive mood to consider change, it's smart for the president to show appreciation for the work of the board members. Remind them of the organization's accomplishments and achievements, and thank them for the work and commitment that helped bring the organization to where it is today. Specific examples are best—for example, try to recognize board members who've made strong contributions.
Talk about the need. Talk about what is needed to achieve the organization's mission for the animals. Acknowledge that the organization's changing needs require the board to evolve with it. Give specific examples of how they can become more involved—through fundraising, making community connections to raise the profile of the organization or gaining a deeper understanding of the fundamental metrics of the organization.
Calm their fears. Talk of change, especially about fundraising responsibilities, can create anxiety. Remind everyone that this is a process to be undertaken one step at a time. Let them know that their concerns will be heard before decisions are made.
Reinforce the need. Talk about how their commitment to the organization is essential for the organization to acquire sufficient resources to fulfill its mission and how, as board members, they are uniquely positioned to become ambassadors in the community.
Ask for questions and comments. Invite board members to share their thoughts. There may be some resistance, and it's good to allow people to express these sentiments. Listen, repeat their concerns back, and ask if you've captured them accurately. Whenever possible, get acknowledgment that you understood them correctly before you express your own thoughts.
Help them move toward acceptance. While this may take several discussions, in the end board members will ideally not only accept the concept of change, but experience renewed enthusiasm for their role.
Once there is general acceptance of the need for increased board engagement, a designated committee or the executive director can start drafting revised board policies. The board should review and refine these and then ratify them as official policies.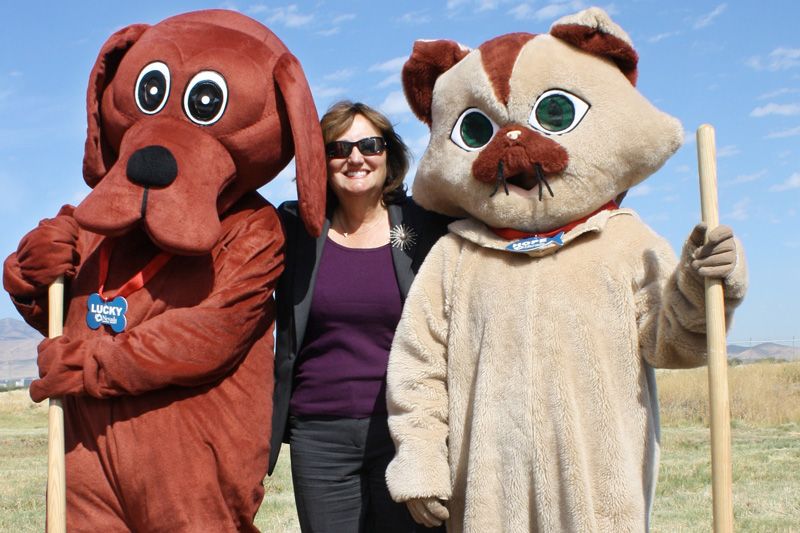 What if you can't get agreement?
Engaging the board successfully can mean the difference between a financially struggling organization and one that is well-funded and able to achieve its mission. If agreement is elusive, in some cases, a professional consultant can facilitate a board governance and development session. (You may be able to find a local facilitator who would be willing to donate her time to help.)
If the current board is not able to embrace the changes necessary to achieve the organizational mission, it may be time to recruit new members, ideally ones who have prior experience on an effective board. You should have term limits for your board members in place, but if they're not coming soon enough, consider amending the bylaws to expand the size of the board.
How can you support board engagement?
Ensuring long-term board engagement can be tricky, but some of these steps can help.
Write a board member contract, outlining responsibilities for all current and future board members to sign. (There's a sample board contract here)
Develop an onboarding process to train new board members about the mission and work of the organization and their responsibilities.
Create a dashboard that will include the critical metrics for achieving your mission. There are many nonprofit dashboard models online that can be customized with shelter or clinic statistics.
Provide training or short informational sessions at board meetings or send routine informational emails to increase board members' knowledge base on mission-related topics, programs, fundraising strategies and nonprofit governance.
Establish a monitoring process to track each board member's progress toward their personal giving, community engagement and fundraising goals.
Create opportunities to assist board members in their initial fundraising efforts. Peer mentoring (pairing the least comfortable board members with the most successful and seasoned) can be helpful, and you can also provide a list of simple things board members can do. The list may include things like forwarding the organization's email appeal to 10 friends, making a personal "stretch gift," calling donors to express gratitude and build relationships or mingling at an event to talk with and thank at least 10 donors for attending.
Offer ambassador training so that every board member knows the organization's elevator speech, understands key messaging priorities and uses appropriate language. Coaching or role-playing can help some board members become more comfortable with talking about the organization.
Keep in regular contact with board members via emails that highlight successes, such as specific animals helped. Compassion for animals entices board members to serve initially, and it can help continue to motivate them. In your communications, draw clear connections to how the work of the board has helped make the successes possible.
Show gratitude to board members for their efforts and give them a lot of credit and acknowledgment. Remember the power of positive reinforcement—a concept we also use in dog training. After all, you get more of the behaviors you reward.
People join the board of an animal organization because they care deeply and wish to make a difference. But most don't really know what is expected of them or needed by the organization. The secret of success is to clearly communicate what is expected, provide the information and tools needed to succeed and show appreciation—all the while keeping the focus on the mission and the animals.