Big shoes to fill?
Workplace culture and hiring strategies can help animal welfare organizations develop effective leaders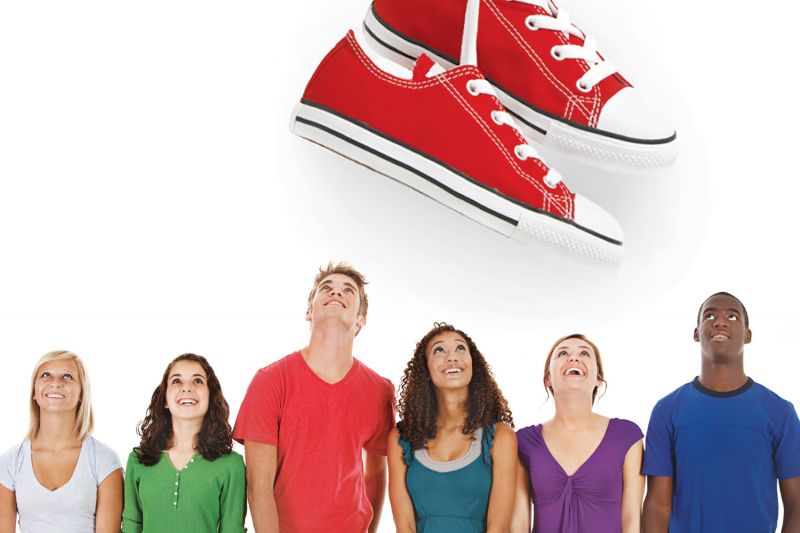 "So why do you want this job?"
It's a common interview question in any industry, but for hiring committees at animal welfare organizations, the answer is often anticipated with dread. The response "I love animals but I hate people" has become a cliché, even a joke, in the field—but while most people know not to utter it in a job interview, the underlying sentiment still holds power and problems for the animal welfare movement. Hiring managers must envision prospective staff members in the role for which they are applying—and few jobs require no human interaction, after all. And since many sheltering organizations tend to promote from within, it's smart to also consider whether a candidate will have the potential to succeed in higher-level positions, many of which require strong emotional intelligence.
"A lot of people choose animal welfare out of anger," explains Anne Reed, president and CEO of the Wisconsin Humane Society. Awareness of the horrible fates some animals suffer at human hands is indeed what initially brings many prospective shelter workers through the door—only to find that most shelters' leadership teams believe the best way to support animals is to cultivate productive relationships with people, even the difficult, sometimes downright maddening ones. It can be a hard mental shift to make.
Bringing on an employee who has excellent animal-handling skills but struggles to relate to people is a risk for any sheltering organization. Someone who approaches colleagues or clients with animosity or judgment may jeopardize a successful adoption or alienate a person who is tearfully relinquishing an animal due to a traumatic life event. "Animal welfare [hasn't always] done the best job of hiring people who run the full spectrum of compassion," notes Carmine DiCenso, executive director of the Dakin Humane Society in Massachusetts.
Misanthropic attitudes can present real challenges when supervisory and management positions become vacant. Ideally, organizations should be able to cultivate and promote good staff, especially those who have demonstrated a great work ethic when caring for animals and are already familiar with the culture of your organization. Promoting from within rewards employees for their work and saves your agency the time and costs of an external search. But an employee who's great at cleaning the cat cages and engaging with their residents may not do as well at mentoring and managing others performing the same task. Keeping succession planning in mind, how can your organization best develop emotional intelligence and job satisfaction at all levels?
Hire for openness and self-awareness
To have a solid pool of internal candidates for future leadership roles, you need to hire the right people for positions at all levels. While not all applicants show up to an interview brimming with enthusiasm for humans, candidates who seem open-minded and friendly toward people should rise to the top of the list.
Jim Tedford, president and CEO of the Society of Animal Welfare Administrators (SAWA), acknowledges that an admission of "hating people" is generally a red flag, but it is sometimes made in jest. "You have to dig a little deeper to find out how they really communicate," he notes. "People skills can be developed, but fundamentally they have to be there. … If you can't function effectively as part of a team, you won't be able to make much of an impact."
For Lisa Wyatt Knowlton, principal at Wyatt Advisors, it's important to distinguish whether a candidate is "a knower or a learner." A cross-sector management adviser who has a doctorate in education, Knowlton has seen plenty of both. "Asking people about how they like to learn or what they learned recently can be revealing," she notes, as can inquiring about how candidates have handled past failures. Learners will have an easier time sharing moments of vulnerability, whereas knowers may double down, emphasizing confidence in existing attitudes and past decisions. In the animal welfare field, where collaboration and respect for co-workers and clients are key, learners will be a better fit.
President and CEO of the Washington Humane Society-Washington Animal Rescue League Lisa LaFontaine digs deep in interviews as well. "You have to spend a lot of time and look beneath the surface to get [a prospective employee's] expectations." She has seen interviewees who arrive with scrapbooks documenting their life with animals but don't seem to understand what shelter work really involves. LaFontaine advises: "You have to be really honest with people about how you can't control what you see in a given day." She adds that typical interview questions—of the sort job candidates in any field might be asked—can reveal a lot about how potential employees have handled challenges with clients or co-workers.
Hiring committees should also be careful not to mistake introversion for misanthropy. Just because a prospective employee may connect more easily with animals than with humans doesn't mean she holds any deep-seated animosities toward people. A self-described introvert, Reed strongly believes that introverts can be successful leaders. The thoughtfulness inherent in introversion can make for strong emotional intelligence, which can in turn make for good managerial skills.
Overall, she says, the goal should be to "fill your organization with folks who welcome people and value people skills," rather than trying to force those skills on employees to whom they don't come naturally.
Change from the outside, growth on the inside
Now and then, try as you might, you may not be able to fill an open position with a candidate from your existing ranks. A staff member may be too much of an interpersonal wild card to be a sure bet for a leadership role—particularly when it might put him in the awkward situation of supervising past colleagues. Other employees may be happy with their current jobs and not interested in promotion.
After managing teams of shelter volunteers in Washington state for several years, Hilary Hager (now director of volunteer engagement at The HSUS) decided to pursue a master's in nonprofit leadership with an eye toward becoming an executive director. To her surprise, she learned over the course of her degree that she didn't want to follow that path after all. "I didn't want to be so far removed from the delivery of services," she says. For some, it's less a career preference than it is a personal reality: "Just because you're good at making widgets doesn't mean you're good at supervising other people making widgets," Hager says.
Though management training can be helpful in such cases, sometimes the right hire for a leadership position simply isn't to be found within your organization. Looking to other industries can prove fruitful. Tedford recalls once hiring a front-desk employee at a hotel for a shelter job based on the person's excellent customer service experience. The hire turned out to be a great addition.
In his previous job as executive director of the Providence Animal Rescue League (PARL) in Rhode Island, DiCenso was faced with hiring not one or two external employees, but a large portion of his staff. When he was hired by PARL in 2011, he was met with a fleet of employees who were frustrated with frequent changes in top leadership and resistant to new changes in shelter policy. A few of the existing staff stayed on, adapting well, but many opted to leave. "We hired folks with great people skills, and it changed the culture of the organization," he says.
But hiring externally for leadership positions is not always an option. Turnover is the hobgoblin of agencies with small budgets, and bringing in a leader from outside the industry who may be unprepared for the highly charged atmosphere of animal welfare may backfire, initiating another costly and time-sucking hiring process. Geographic factors may make external hiring difficult as well. Sharon Harmon, executive director of the Oregon Humane Society, notes that the high cost of living and limited pet-friendly housing in the Portland area are barriers to attracting a robust pool of outside candidates.
If, for whatever reason, your agency can't conduct an external search, take heart—it doesn't mean you're doomed to existing dynamics. By taking a close look at organizational health and adapting practices to improve communication and support systems, many sheltering organizations are developing creative approaches to growing leadership from within.
Support your staff holistically
Katherine Shenar, chief of staff at the San Diego Humane Society (SDHS), believes that leadership skills can be developed if agencies are willing to put in the time and resources. "If you can provide professional development opportunities to help [employees] grow, you're investing in a profound and efficient way," she adds. To this end, SDHS has piloted an innovative program known as the 360 Degree Professional Development Plan.
Still in its first year, the plan trades a traditional performance evaluation format for an interactive career plan co-authored by the employee and the supervisor. All 300 employees at SDHS complete the plan, which Shenar describes as "completely focused on education, training and mentorship," as well as identifying areas for growth and designing a syllabus of trainings. Employees may be coached on skills such as completing a budget sheet or improving their reflective listening skills, and mentors are often assigned from different departments to give employees perspective on other parts of the organization. The goal is to help employees identify next career steps and give them the tools to reach them.
Reed has also looked to insourcing strategies to help lower-level employees feel connected to her agency's mission. "In the nonprofit world without a lot of extra money, take advantage of what you're doing anyway," she advises. Reed and her team have restructured teams to make sure that each supervisor can spend at least a half hour every week with each of their direct reports, offering feedback and mentoring.
"You can't communicate too much," adds LaFontaine, who dealt with an array of personnel challenges during the recent merger of the Washington Humane Society and the Washington Animal Rescue League. She also recommends trying to have more conversations face to face rather than over email, in which tone and intent can be lost. DiCenso instituted quarterly meetings at PARL to review difficult client interactions, aiming to remind his staff first of positive outcomes, such as "we kept an animal out of the shelter," or "we supported an animal with vet care."
Hager recommends instituting a workplace culture agreement, a code of conduct that sets the standard for professional behavior. "It really outlines interpersonal expectations for how to resolve conflict, be direct, value diversity and take a stand against gossip," she says. Without a framework for interaction, it can be hard for an employee to see if she is meeting a behavioral mark. "Mentoring is the second layer," she adds, and encompasses deliberate conversations about what's working and what needs to change.
Empower employees to ask for help
"Nobody in this profession can function as an island," says Tedford, and he should know. His own career in animal welfare started over three decades ago, when he was hired right out of college as a shelter manager. Within three years, he was promoted to executive director. "A lot of us [at that time] became managers and senior-level staff not necessarily because we were prepared, but because we lasted long enough."
For Tedford, building a network of coaches and mentors was essential to keeping him rooted and motivated as a young leader in animal welfare. "Senior-level leaders can feel very isolated. You're supervising folks, and by virtue of the professional relationship, you can't be friends." Reaching out to others in the field is a key way for leaders to stay sane and focused. He remembers the first two-week training he attended where he engaged with peers at other agencies. "It was the first time I realized this was a career path. It was a professional, honorable area where I could make a difference."
Tedford's leadership of SAWA centers on building such networks. He and his team are currently developing "peer packs," discussion groups for various components of animal welfare work (see Resources, p. 44). The discussions take place mostly over quarterly conference calls and help generate ideas for how to do things more efficiently.
Stepping outside the industry may also offer a fresh perspective. LaFontaine has developed a number of peer groups and mentor relationships not just with animal welfare leaders, but also with other nonprofit leaders and business owners. Her organization has implemented a shadowing program with businesses known for excellent customer service, including the Four Seasons Hotel and Capital One. Most of the time, requests to shadow are met with open arms. "People love us," says LaFontaine. "They love to feel like they're doing their part."
Knowlton advises that above all, it's important to stay nimble when it comes to strategies for cultivating leadership. "If you're not attending pretty sensitively to HR and strategy, you're going to have a rough ride," she says. Shenar agrees, referring to her own "personal evolution" from views she embraced early in her nearly 20-year career. "Change is hard, no matter how mature you are. How you approach it in attitude makes all the difference."