A brand-new you
Better branding can help you save more animals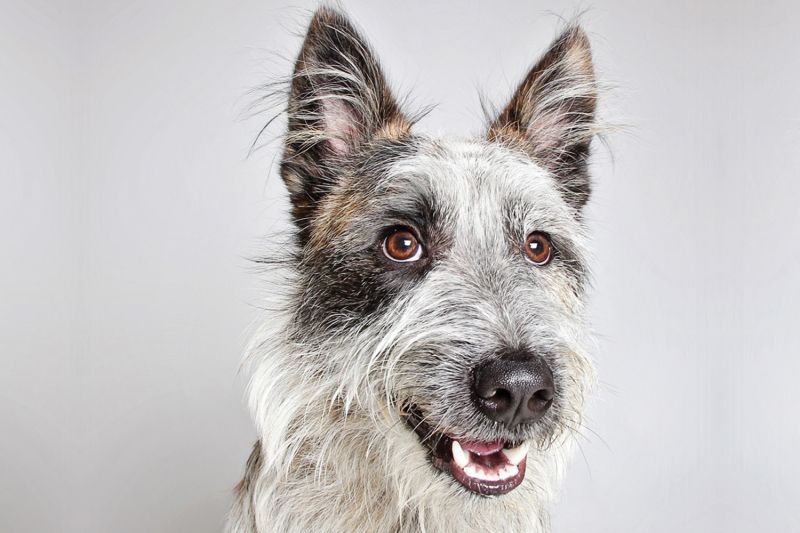 Maybe your shelter has a new facility, or maybe you started out as a feline-only rescue and now find yourself with a menagerie. Maybe the local community mistrusts your organization or keeps confusing your humane society with the local rescue, animal control or even—dare we say it?—one of the national animal welfare organizations. In other words, public perception of your organization is outdated, inaccurate or misguided.
"The goal is to do business with those who believe what you believe," said Simon Sinek in one of the most popular TED talks of all time, "How Great Leaders Inspire Everyone to Take Action." But how can those who believe what you believe—aka adopters, volunteers, donors and partner organizations—find and support you if they don't know who you are or what you stand for?
A strong shelter or rescue brand means you'll have fewer and fewer of those vexing conversations to explain that no, you don't receive government funding and no, you're not affiliated with any other group. Even better, you'll reel in adopters, volunteers, donors and partners who know exactly what you do and who are ready and willing to help you do it.
Internally and externally, your brand promise (what people believe is your organization's mission), expectations (what people think your organization provides), persona (your organization's personality) and identity (your organization's visual tools like colors, logos, fonts and words) should all act together, says Mike Spear, director of business development at fundraising platform Classy. Your brand says this is who we are, what we believe in, what we do and, most importantly, why it matters.
Identity Crisis
Tony Sasso, creative director at California-based Liberty in North Korea, a nonprofit that aids North Korean refugees (while overcoming misconceptions about the North Korean people) recommends an "identity crisis" before building a brand identity.
"What do you exist for? Why do you all come into the office every day?" he asks. You'll need time, key players at your organization and a big whiteboard to figure out your organization's mission, values, future and audience. Encourage open discussion; it may bring out misconceptions that can be put to rest, or help your team home in on a more clearly defined mission.
"Healthy friction is good," Sasso adds.
Some animal welfare organizations are breed- or species-specific, while others have programs ranging from trap-neuter-return (TNR) to emergency veterinary care. Some see themselves as cute and warm, while others might see themselves as inspirational thought-leaders.
Knowing what differentiates your organization from others can help you identify your mission, values, future and audience—and then take those ideas to a creative team to help bring your brand identity to life. (Many creative companies will consider donating or discounting services.)
When the Wisconsin Humane Society (WHS) acquired its third campus location in January 2013, the organization was already maintaining two websites for its existing locations—with location-specific logos that didn't work well on mobile devices, to boot.
"There was no way we were adding a third website," says vice president of communications Angela Speed, so WHS set out to dream up a new logo, color scheme, tagline and website that would encompass every location and provide room for growth.
WHS staffers first rolled out one, mobile-responsive website for all locations in November 2013, then invited a focus group into their boardroom and asked each person to close their eyes and picture the WHS logo, a series of animal and hand prints in a high-contrast black and white, underlined by location names.
"None of them could," says Speed. "Not a single one! They had just walked right under it, and nobody could picture what it looked like. So then I knew that we had to pick something that was stronger."
WHS had also experienced huge growth in other areas and wanted to emphasize the breadth of its services and programs. "We know that our work isn't just about sheltering animals anymore," says Speed. "It's a lot more about outreach into the community, programs that promote the human-animal bond overall and wildlife—we have the largest wildlife hospital in the state."
After solidifying brand values, a digital marketing company worked on marks—unlike a logo, which can include words, a mark is an identifying symbol, such as the Nike "swoosh"—and taglines for the team's approval.
Fittingly, the team's "aha!" moment came when staffers from each team identified with one mark, a series of three simple strokes, in different ways.
"When [the new mark] was first presented to us, a few people at the table saw a dog nose, or a cat nose, and I think that's what the designer intended, as well," says Speed. "But then we brought in somebody from our education team, and they thought it was a kid with their arms outstretched … and then somebody from our wildlife team thought it was somebody cradling a bird, or a baby animal."
WHS also unveiled a brighter, more cheerful color scheme of blues accented by green, orange and violet, and a tagline that would remain relevant over time, "the power of compassion," in December 2014.
The society implemented brand training across all three campuses, as well, teaching staff to articulate WHS values, key facts about the society and basics about the organization, like "animals have as long as it takes, we don't euthanize for space or time" and "we don't receive government funding."
There was some emotional attachment to the old branding, says Speed, but the society received positive feedback from the public and a significant growth in social media followers, going from 24,000 Facebook followers to 66,000 within two years. In an unexpected side effect, sales of WHS apparel and merchandise shot through the roof.
Seeing's Believing
"Branding is so much more than just a logo," says Katherine Shenar, senior vice president and chief of staff at the recently rebranded San Diego Humane Society (SDHS). "[It's] the voice and emotions connected with your brand."
At the Humane Society of Utah (HSU), director of marketing and communications Deann Shepherd says the open-admissions shelter had struggled with the perception that it was a "sad, depressing" place with "scared, helpless" animals.
Staff wanted to change their brand expectations from scary to family-friendly, promising "an education-focused adoption process and positive image promotion of shelter pets." Most of all, they wanted to rid HSU of the unfair stigma that animals at the facility were largely euthanized.
Beginning in 2011, changing perceptions meant a three-year remodel of adoption areas, rolling out a mobile-responsive website and employing nonjudgmental adoption conversations, a more compassionate approach to surrenders and reduced-price adoption promotions. The society incorporated its purple color scheme into staff T-shirts, fliers, TV spots and emails and began sending home all adopted dogs with a distinctive purple leash.
Staffers also encouraged social media engagement with positive, personal missives. After seeking donations for a pregnant guinea pig on Facebook, HSU shared a follow-up video of squeaking newborn guinea pigs that exclaims, "You sent donations of yummy food, treats, toys and hay for us! We can't thank you enough, and our mom thanks you too." (Guinea pig squeakings were translated via subtitles, of course.)
Compelling, real-time stories provide detail and intimacy and show your mission in action, says Shenar. "For 25 years, most animal shelters had to use direct mail as a source of funding, and direct mail is literally sharing the story of your important work with your community and asking them to support you through donations," she says. "Social media is very much the same way."
"People like to power through the Internet now. You really have about eight seconds to get somebody's attention and keep it and take them to the right place," she says. "If you're not keeping up with best practices for website, social media, email, you're really jeopardizing your ability to connect with your community. And that translates into lives saved. … You want to make people fall in love with your organization."
Following a litter of kittens or puppies from intake through fostering provides detail and intimacy, says Shenar. Sharing a year-end infographic (an appealing visual representation of data, such as the number of lives saved or number of animal cruelty investigations performed) on Facebook can easily rack up shares while highlighting the impact of your work at a glance.
At HSU, showcasing the society's real-life work from a family-friendly perspective also meant enlisting photographer and social media coordinator Guinnevere Shuster to snap playful, photo-booth-style portraits of adoptable animals—four quirky headshots arranged in a square.
Shuster started taking the photos in July 2014, and they quickly exploded across the Webosphere.
Scrolling through the society's Instagram, it looks like fodder for a coffee table book: portraits of adoptable rabbits, rats, cats wearing chef hats and dogs dripping in peanut butter. (In fact, a book and calendar of the dogs will be published this summer.)
The community fell in love—with HSU. By 2015, the organization had a record year, creating positive outcomes for 11,318 animals and allowing the society to reach its live-release goal for both dogs and cats. Now, when HSU posts a dog on social media, "people are in within an hour or two looking to adopt that dog," says Shepherd.
"I cannot stress enough how important it is to show that what you're doing is real," says Sasso. "If we don't see it, it's not there."
A Rising Tide Lifts All Boats
Whether you like it or not, you don't own your brand—your community does, says Sasso. That's because the feeling your brand evokes is psychological, and it "belongs in your [community's] head and heart."
That feeling stems from consistent brand experiences that customers can touch, hear or see "at every touch point," he says. That means aligning your website, emails, videos, fliers, social media and workplace culture not only visually but also in tone and message.
"One of our main objectives is consistency—consistently providing the creativity, impact and care for this issue that [customers] expect from us," says Sasso. "Every time we end up in their news feed, they are reminded of the work that we do, and that can strengthen their perception of our organization. Every consistent, positive experience can build up trust."
"It's like saying 'I love you' every time you leave your significant other," he says. Over a year, you'd build love and trust in your relationship, but if you suddenly stopped saying "I love you," it would be jarring. "Consistency is huge in relationships and branding, because your brand is essential to your relationship with your community."
"So often you'll see the mistake people make is they're not able to fulfill [their] brand promise," says Shenar.
"We believe that every animal matters, there's a home for every pet and we help the community adopt a humane mentality. So the brand voice that we have is inspirational, joyful, playful, innovative, courageous, and that's the voice that we use," she says. "That brand voice dictates everything that we do. It dictates our advertising. It dictates our emails. It has to be consistent, because if it's not consistent through all of our communication efforts, then it confuses the community. The community has to know and feel connected to your brand."
In a 2012 Stanford Social Innovation Review article exploring the role of brand in the nonprofit sector, authors Nathalie Kylander and Christopher Stone argue that a strong nonprofit brand acts as an efficient "time-saving device," providing a decision-making shortcut for your audience.
"Think of Target," says Sasso. "All they have to do is show you a red and white target, and all of a sudden you think, 'Oh, yeah, I need some paper towels!'" Reminding people of your work—even if it's just getting your logo and colors into their newsfeed—keeps you at the top of people's minds when they want to donate to a local nonprofit or recommend a rescue to their neighbor.
A strong brand also lends "brand affinity," write Kylander and Stone, which means your organization can "[promote] collective over individual interests," attracting partners because it "lends value to the partnerships without exploiting them." More specifically, shelters and rescues transferred 3,064 at-risk animals to HSU facilities in 2015, and transfer partners attend HSU-led swap events to trade extra donations of pet food and supplies—clear signs of brand affinity.
If done right, branding gives everyone a clear mission to rally around, both internally (creating cohesion and "reinforcing shared values" among staff, say Kylander and Stone) and externally (bringing in potential donors, partners and customers who want to associate with your mission).
"Create your brand promise and set expectations," says Spear, "then deliver consistently through the lens of the brand to build your tribe."