Don't cat-nap the kittens!
Educate the public on how to approach newborn kittens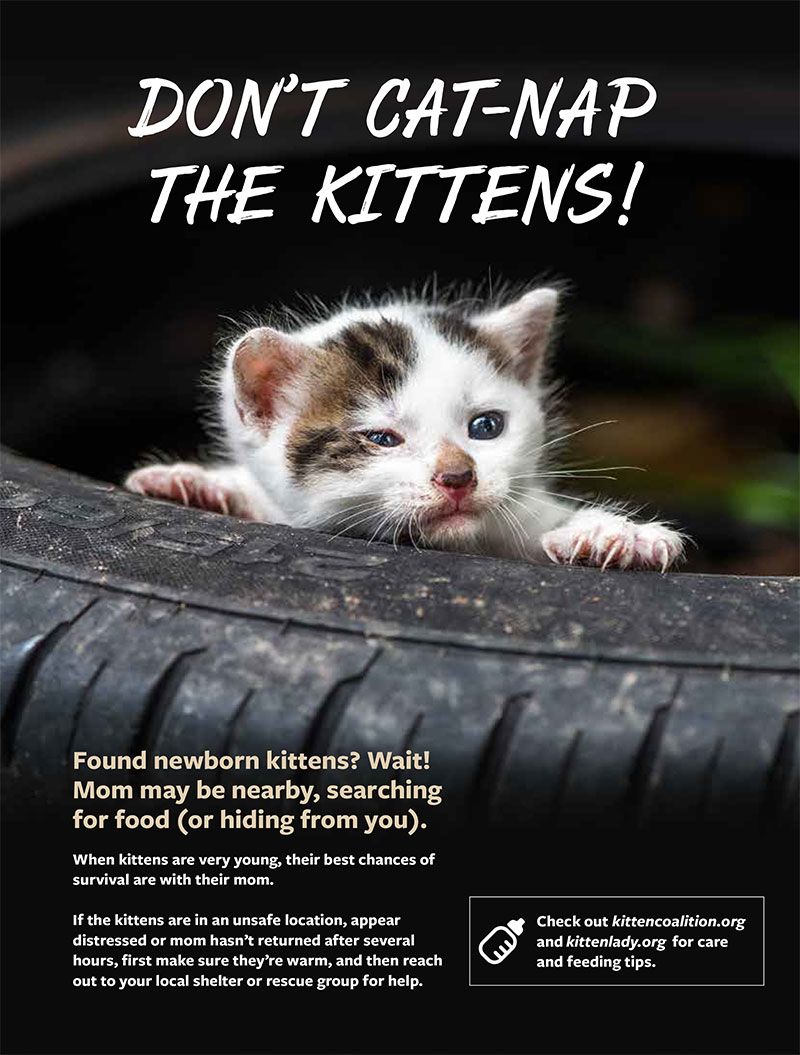 When kittens are very young, their best chances of survival are with their mom. If the kittens are in an unsafe locations, appear distressed or mom hasn't returned after several hours, first make sure they're warm, and then reach out to your local shelter or rescue group for help.
Check out kittencoalition.org and kittenlady.org for care and feeding tips.
Document