Expanding the safety net
Temporary, confidential pet housing programs can make all the difference for vulnerable people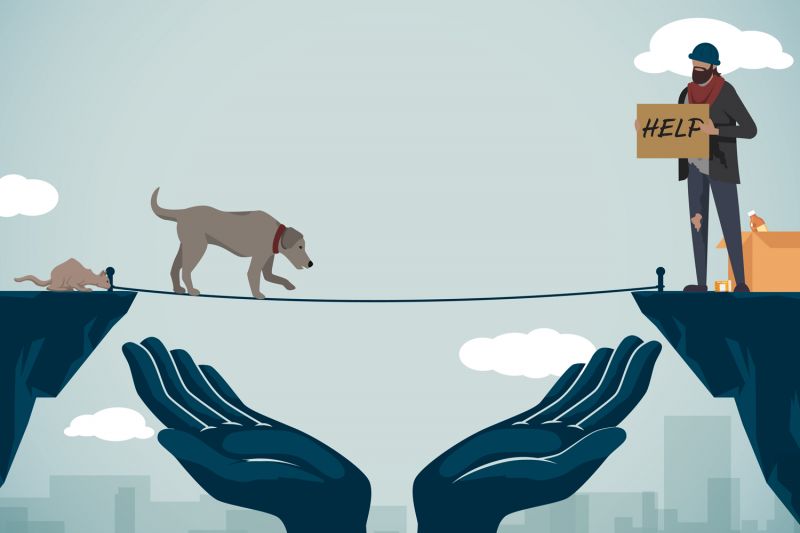 When Sean Flemming, former clinician at Cheshire Medical Center in Keene, New Hampshire, had a patient in need of a place for his dog while he was in opioid rehabilitation, Flemming picked up the phone and started cold-calling people.
He was in luck: Monadnock Humane Society in nearby Swanzey was already taking in people's pets through its Animal Safety Net program and keeping them until their owners could care for them again. The program houses pets at the shelter or in foster homes for around a month and provides medical care ranging from spay/neuter surgery, microchipping and vaccines to resolving skin or ear infections.
Around 500 opioid-related deaths occur each year in New Hampshire, most of which are people aged 25 to 34. Cheshire Medical Center was one of nine "hubs" selected to be part of The Doorway, a federal and state program that funnels people struggling with addiction into one of several treatment "spokes," which might include inpatient treatment, medically supervised detox or outpatient therapy. Flemming says patients include people from all walks of life, including those who have been sober for years and then slip up; who are homeless or jobless and perhaps struggling with mental health issues; and who have families and hold down steady jobs, all while struggling with addiction.
Monadnock executive director Kathy Collinsworth says that the opioid epidemic is "visually apparent" on the streets of Keene and that human homelessness is the No. 1 cause of animal surrenders at the shelter.
"It's a complex matter, because the homelessness and the opioid issues are so closely interlinked. … They're struggling with mental health and drug addiction, which often results in homelessness," adds Emily Kerylow, Monadnock's director of operations. For various reasons, including homelessness, 29 families have used the shelter's Animal Safety Net program since January; of the 34 dogs, cats and birds who have entered the program, all but seven have been reunited with their owners.
Human homelessness is the No. 1 cause of animal surrenders at the shelter.

—Kathy Collinsworth, Monadnock Humane Society
Keeping people with their pets has therapeutic benefits of its own, says Flemming, noting that people are more likely to stay well with the emotional support of an animal. (Studies show that pets reduce stress, anxiety and depression and even improve physical health.) So in June, Collinsworth agreed to streamline the Animal Safety Net program: With a referral from The Doorway, patients can drop off pets without answering complicated questions or filling out reams of paperwork.
Before The Doorway, people struggling with addiction would "be given a number and call a treatment facility. The facility would say, 'no, we don't have any beds, try another facility.' They would try one more, get another 'no' and just give up. We're basically doing all the phone calls, making all the connections, and taking care of a lot of the things that folks struggling with addiction get overwhelmed by very quickly," says Flemming. He used to see around 50 patients a month and predicts that caseloads will increase due to the prevalence of fentanyl, a cheap but deadly synthetic opioid.
Now, one of those phone calls might be to Monadnock. "If I needed treatment and it was a question of finding a safe place for my dog or me going to treatment, I would default to taking care of my dog," says Flemming. "It just offers so much relief for folks who love their animals and want them back when they get well to have a place like the humane society to do this. I wish I was a billionaire [and could] write a check to keep this program going because it's so important."
So far, only two pets have come through the program via The Doorway, but clinician Laurie Butz-Meyerrose says she expects to see more pets benefiting from the "genius" partnership as people become aware of it. "Many people are reluctant to go into treatment who have pets," she says, adding that the clinic partners with many local nonprofits to help remove similar barriers to treatment. "We can't do it without help. It takes a village."
The Animal Safety Net started out as a way to house pets of people fleeing domestic violence situations. But Monadnock and other shelters with similar programs are finding that more often, people who need temporary pet boarding are struggling with other issues, including homelessness, medical issues or financial strain.
A continuum of care
At the Humane Society of Pinellas in Clearwater, Florida, the small shelter offers multiple surrender prevention programs, including an income-based Senior Pet Connection program, providing free pet food and pet care to homebound seniors, and its Continued Care program. The two- to four-week program was originally created in 2010 for domestic violence victims, but expanded to meet its community's needs, and now serves anyone temporarily without a stable home environment.
Through the Continued Care program, Pinellas housed pit bull-type Mama, chow chow mix Orko and orange tabby Shadow for a month while their owner found a job and a home. In the meantime, the man lived in his car, coming to the shelter every other day to sit with his pets. "He had hundreds of photos of his animals," says director of operations Amanda Audia. "You could just tell he would do anything for them. He was clearly in a position where he fed them before he fed himself."
Pinellas receives around five requests for Continued Care each week, but the shelter generally houses two program pets at a time due to space and budget constraints. Through the shelter's online application or a conversation with an intake manager, staffers learn about pet owners' life situation, number of pets, income limitations and social services case manager, if applicable, before determining if they simply need help with pet care and supplies or something more involved.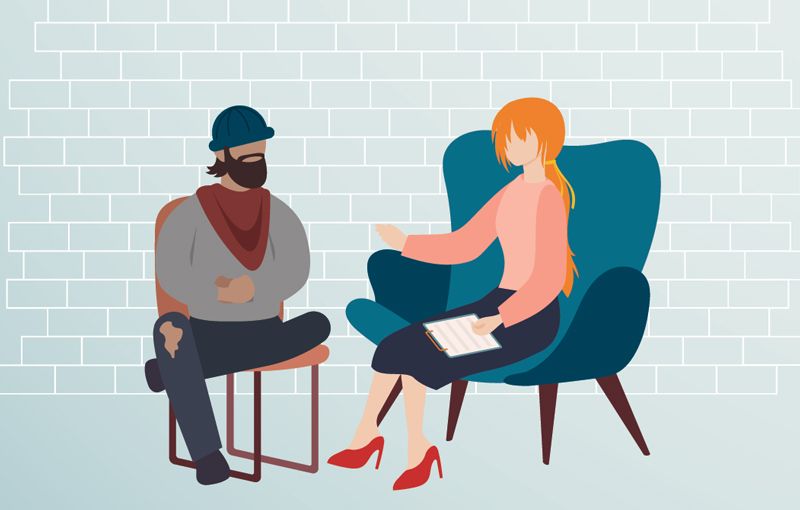 About half of the time, surrendering the pet is the best option for people seeking Continued Care, says Audia. She recalls a woman who requested boarding for her six chihuahuas while she was in and out of jail and struggling with addiction, and others who requested six months or a year of boarding. The program prompts conversations that prevent surrenders, but also conversations that can help pet owners feel at peace with their decision to surrender.
"In our experiences, the people who do end up surrendering, they made that decision with the information and resources we've provided for them, and they realize it's the right choice," says Audia. "I think for a lot of them they almost need someone to tell them that, and that it's OK—their animals are going to be safe."
For those who do enter the Continued Care program, each pet receives a complete medical workup and goes home with a month's worth of pet supplies. "It gives [owners] the opportunity to really have that fresh start and establishes a standard of care that they may have lost for their pet," says Audia.
"People always think of the intake desk as 'the bad place' … when some of our most heartwarming stories and reunions happen at that intake desk."

—Denise Deisler, Jacksonville Humane Society
All aboard
Over at Jacksonville Humane Society in Florida, CEO Denise Deisler has alleviated the issue of limited shelter space with a mutually beneficial partnership. For the past six years, dogs and cats in the shelter's Pet Safety Net program have stayed for around 30 days at local boarding facility Pet Paradise, which donates around 600 "boarding days" a year to the program. In return, the shelter lists Pet Paradise as one of its sponsors on its site and event materials.
"It was important to us that [the pets] weren't here at the shelter, because that's shelter space and that needs to be reserved for animals for whom there isn't another [option]," says Deisler. "This boarding agreement allowed us to expand our capacity to help." (Exceptions are July Fourth, Thanksgiving and Christmas, when the boarding facility is full and the shelter temporarily houses program pets.) Pet owners sign documents allowing the humane society to make medical decisions for the pet and to take ownership of the pet if they don't return, and the humane society vaccinates and alters pets before they begin their stay.
That expanded capacity to help allows the shelter to take on more unusual cases: For an accountant during tax season who worked 12 to 14 hours a day, was going through a divorce and could no longer afford doggy daycare for her two dogs, the humane society secured a discounted boarding rate and agreed to cover the cost; at the end of the day, the woman was able to pay the boarding fees herself. "Sometimes they just need a little bit of space and room to breathe, and they often come up with their own solutions," says Deisler.
Another woman had recently been diagnosed with late stage breast cancer. "Facing literally life and death of her own, she was worried about her dog," says Deisler, who came across the woman crying in the shelter's parking lot. After the woman met with a shelter staffer, Pet Paradise boarded her dog for free until she was well again.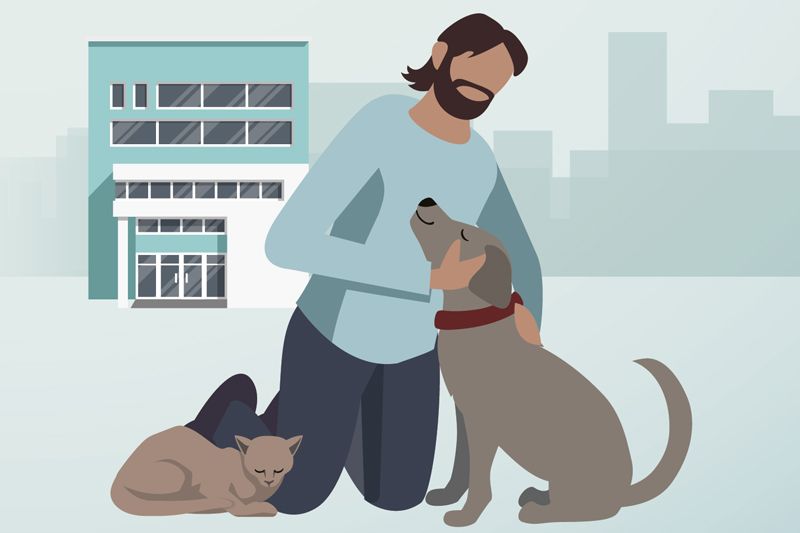 Deisler has countless other favorite stories, including a Navy man who was deployed for 45 days with a final relocation to Washington, D.C., without notice. The shelter boarded his two cats; when he completed his deployment in D.C., the man drove down to Jacksonville the very same day to pick them up. One woman promised to care for her son's large dog while he was incarcerated for 60 days but found the dog overwhelming; the shelter was able to board the dog so her son "had something to come back to," says Deisler. Another couple had been evicted and were staying with relatives who wouldn't take in their pets. They were so grateful they didn't have to surrender their cats while they found a new home that they mowed the boarding facility's lawn.
"People always think of the intake desk as 'the bad place' … when some of our most heartwarming stories and reunions happen at that intake desk. We've flipped the script on what the intake desk is. It's not the bad place, and these aren't bad people," says Deisler, who says the shelter instead uses the intake desk as a way to get to know people. "These are people facing some pretty challenging things in their life, and we're here in a position to help them and not have them go through the heartbreak of separating from their pet."