Finding and sustaining the 'helper's high'
No one can have it all, but countless scientific studies show volunteers can get close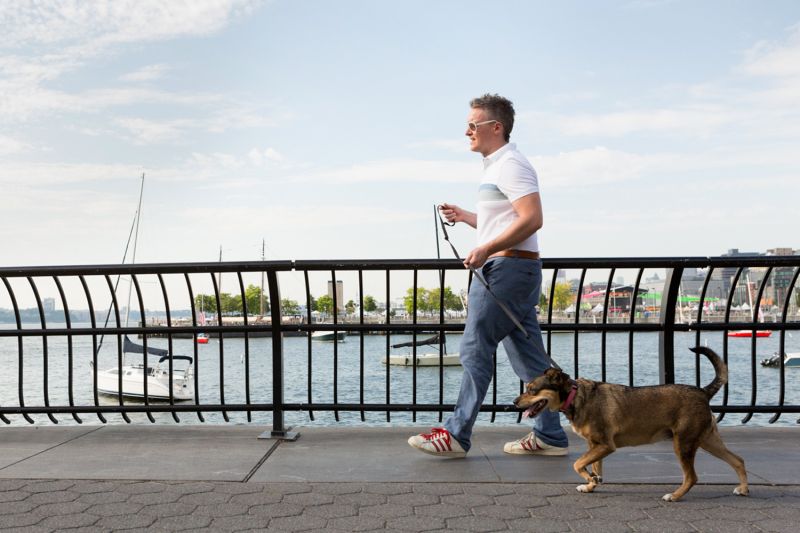 If you have a full-time job and also attempt to be a good friend, partner, parent and pet owner, it seems logical that adding volunteering to the mix would make you feel more stressed. And if your day job already includes helping or caring for others—hello, shelter and rescue staffers—it might even seem like adding volunteering would be not only stressful, but redundant.
Yet numerous studies show the opposite: A 2015 study in the Journal of Occupational and Environmental Medicine found that people who both worked and volunteered actually had better mental health and fewer feelings of work-life conflict. A 2013 study from Carnegie Mellon University found that adults over age 50 who volunteered regularly were less likely to develop high blood pressure than non-volunteers. Most surprising of all, a 2012 study published in Psychological Science found that "spending time on others increases one's feeling of time affluence … driven by a boosted sense of self-efficacy."
In other words, giving your time in service to others can make you feel like you have more time, even if your schedule is busier. Consider even the results of a 2004 survey led by British charity Community Service Volunteers: Almost a third of 18- to 24-year-olds said they had taken less time off work since starting to volunteer.
If you're reading this magazine, you're likely a onetime or longtime volunteer. You might be nodding along, or you might be scoffing at the idea of your overstuffed life granting you healthy blood pressure. Repeat after us: Volunteering doesn't have to mean saying "yes" to fostering every neonatal kitten found within a 20-mile radius or agreeing to transport dogs from North Carolina to New England every weekend. The psychological and physical benefits Carnegie Mellon attributed to volunteering were linked to 200 or more volunteer hours each year, which is around 3 to 4 hours a week or a couple of days each month.
200 or more volunteer hours each year is enough to reap mental and physical benefits, according to a Carnegie Mellon study.
Even better, a British study published this year in the Journal of Happiness Studies found that, even accounting for pre-existing levels of well-being, 70,000 participants reported better overall health and life satisfaction if they'd volunteered just in the past year, with greater benefits the more frequently they volunteered. These benefits are imparted via volunteering even if your day job is also altruistically oriented (for example, if you already work at a nonprofit).
It's the gifting of your time that really locks in those warm and fuzzy feelings, so you—yes, even you— might benefit doing some extra good on the side. Doing good is so good for you, you could even call it selfish.
It's the gifting of your time that really locks in those warm and fuzzy feelings. Doing good is so good for you, you could even call it selfish.
What if I'm not feeling it?
If you volunteer and you're not getting the "helper's high" researchers have been going on about since the '80s, consider where you're volunteering and how much time you're gifting.
Michele Elek teaches at a Phoenix middle school with a large number of low-income, transient families. She has an hour-long commute each way and three dogs. For the past 15 years, she's also volunteered for animals almost every weekend, most recently at her local shelter, doing laundry, walking dogs and reading to or sitting with nervous animals.
"One of the things I've always said to my volunteers is that I want their volunteer time to be the highlight of their week. I want them to be so excited: 'It's Thursday, I get to go to the shelter.'"

—Hilary Hager, The Humane Society of the United States
What about burnout?
We often think of burnout as having too much to do, when in reality, it's more about how you feel about what you're doing. The World Health Organization describes burnout as an occupational phenomenon characterized by feelings of exhaustion, cynicism about your job and reduced professional efficacy. Burnout isn't a mental disorder, and it isn't related to your having a leaky roof or going through a divorce, although these are very real stressors that will impact your emotional resilience and contribute to your feeling overwhelmed. According to WHO, burnout on its own is an exclusively occupational hazard, although we in the animal welfare field know it can apply to our volunteer work, as well, if we feel the same sense of running and running without getting anywhere.