Fundraising from a safe distance
In a COVID world, some nonprofits take fundraising all-virtual
In early March, Kim Kamins was preparing for Fearless Kitty Rescue's annual spring fundraiser, Wet Your Whiskers, an evening of wine tasting, hors d'oeuvres, swag bags and a silent auction in the rescue's courtyard in Fountain Hills, Arizona.
Two thousand miles away in Virginia, Julie Barger, development director at Lynchburg Humane Society, was making final preparations for the Best Friend Ball, her shelter's biggest annual fundraiser.
Then COVID-19 sent the country into lockdown. And Kamins and Barger realized they would have to dramatically shift tactics in order to meet their budgetary needs in 2020.
"We were full steam ahead," Kamins says, "and it all crashed."
Like nonprofits everywhere, shelters and rescue groups scrambled to save or reimagine their bread-and-butter fundraising events: the galas, the fun runs and the meet-and-greets that help keep their programs going. The need for new strategies became even more apparent as the pandemic continued, says Barger, who initially thought her shelter's spring ball could simply be postponed until the fall.
"COVID changed the landscape on fundraising," says Kamins, who started Fearless Kitty in 2012 to help ease the burden of cat overcrowding at area municipal shelters. She recalls thinking, "Do it virtual? What does that even mean?"
But out of crisis came opportunity and creativity—a wave of new fundraising ideas set largely in the virtual world that offered new ways for shelters and rescues to connect with supporters.
"We were full steam ahead, and it all crashed."

—Kim Kamins, Fearless Kitty Rescue
Solidarity in a crisis
COVID forced many shelters to close their doors to the public for a time, halting not only in-person fundraisers but other sources of income, such as in-house vaccination clinics, summer camps and facility tours.
But just as the public stepped up to adopt or foster at the start of the pandemic, they also rallied to participate in fundraisers that would help keep their local shelters and rescue groups afloat.
Many organizations say their major event sponsors were unwavering in the months after the lockdown, honoring commitments for sizable donations, even as the fancy dinners disappeared.
At the same time, volunteers and supporters jumped in to make masks, draw pet portraits or take a few laps around the neighborhood for the cause.
Before the pandemic, Muddy Paws Rescue, a foster-based rescue in New York City, relied heavily on in-person corporate events like "puppy therapy parties" for stressed-out office workers and neighborhood shop meetups that showcased adoptable dogs and drove foot traffic to small businesses, says Anna Lai, director of marketing.
That all dried up in March.
"The pandemic and no corporate events put us in a tough position, but we pivoted quickly and started pitching puppy parties through Zoom," she says.
That worked for a few months, Lai says, until Zoom burnout set in.
"We had to get creative," she says, so Muddy Paws turned to a professional artist and photographers who donated their services to paint pet portraits or photograph families with their pets on their front stoops or in a park. The two campaigns raised $24,000.
Muddy Paws also parlayed its relationships with celebrities into a unique fundraising prize for its annual Strut Your Mutt Walk, a peer-to-peer fundraiser where teams compete for prizes based on how much they raise. Entrants with the highest totals were entered in a drawing for celebrity "Zoom dates" with actors Zachary Quinto and Rachel Dratch.
Maintaining connections
Not only did going virtual present the obvious technical hurdles of sharing live events via Zoom or Facebook, it also meant shelters lost regular face-to-face interaction with supporters.
"We had worked really hard to get folks in the door, from volunteer programs to kids camps," says Barger. "We didn't want to lose that."
So Lynchburg Humane looked for new ways to engage the public.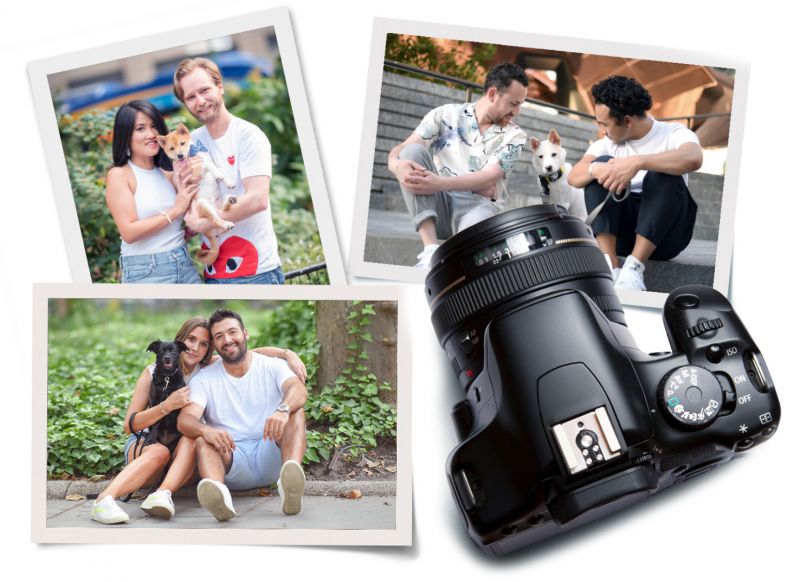 Borrowing an idea from the Animal Care and Control Team of Philadelphia, the shelter enlisted volunteer artists to create pet portraits from photos submitted by its Facebook followers. The initiative raised $2,500 and, just as importantly, maintained interaction between the shelter and its supporters, Barger says.
In some cases, shelters found success in strange places.
Over in Springfield, Massachusetts, Dakin Humane offered Bad Photoshops for a Good Cause, inviting pet owners to send in pet images to get a funny photoshop makeover.
The campaign wasn't originally on the shelter's fundraising calendar, says Stacey Price, director of development and marketing.
The initiative raised $5,000, five times what organizers expected. It also provided a dose of much-needed humor for staff and supporters during a grim time: In the first months of the pandemic, the shelter fostered the pets of about 10 COVID patients, several of whom succumbed to the disease. "We thought the photoshops would be uplifting," Price says.
Then there was the Animal Humane Society of Minnesota's annual Walk for Animals. The major fundraiser usually draws thousands of people to downtown Minneapolis to support the work of the state's largest shelter.
"We had no idea how to pivot, and we had five weeks to pivot from a grand in-person event to virtual," says Krista Gallagher Colt, director of annual giving and advancement services. "Conventional wisdom says [revenue] would decrease by 40%. But our donors are fantastic, and we had strong participation."
The shelter spread the word with a YouTube video urging supporters to "Lace Up and Leash Up," while generating social media buzz with the hashtag #stillwalking.
By nixing the in-person event, the shelter incurred no expenses for tent rental, catering, liquor permits or staff overtime, and more people participated, so the organization was able to clear its goal of $700,000.
At the same time, the shelter noticed an upside to the new format for some people and pets.
On the day of the walk, people strolled their dogs on their own or in small groups, which "allowed wider participation, including by those who might be intimidated with a crowd of 10,000," like dogs who are over-reactive or children with autism, Gallagher Colt says.
The Pennsylvania SPCA, based in Philadelphia, also recognized the power of virtual events to expand participation and its donor base.
The annual Good Dog Jog is one of four major fundraisers for the PSPCA and its affiliate, Main Line Animal Rescue, notes Allison Hough, executive director of philanthropy. By letting people run wherever they were, the virtual event attracted participants from as far away as Florida and Paris.
Another virtual event, PSPCA's Tails & Trails, brought in more going virtual in 2020 than it did as an in-person fun run in 2019.
The PSPCA's November gala also went virtual. With all the sponsors agreeing to keep their sponsorships for between $1,000 to $50,000, Hough predicts the gala will meet its $1 million fundraising goal.
Like nonprofits everywhere, shelters and rescue groups scrambled to save or reimagine their bread-and-butter fundraising events.
New business models
Small businesses that partner with shelters—such as event caterers and companies that host fundraisers—also took a hit this year as COVID prompted cancellations. Yet in some cases, they too pivoted and found new ways to partner with shelters.
Online retailer Pup Scruffs was ready to launch its new neckwear line for dogs in spring of 2020, with a portion of sales going to Lynchburg Humane.
Recognizing there would likely be little interest in doggy neckwear during the pandemic-related belt tightening, the company resized its doggy scruffs and started making human face masks. In the first few weeks, sales generated $5,000 for the shelter.
Another fundraising success for Lynchburg Humane that doubled the number of monthly donors was awarding those who signed up with yard signs proclaiming "I Give Happiness, I'm a Monthly Donor." (The shelter's tagline is "Find happiness.")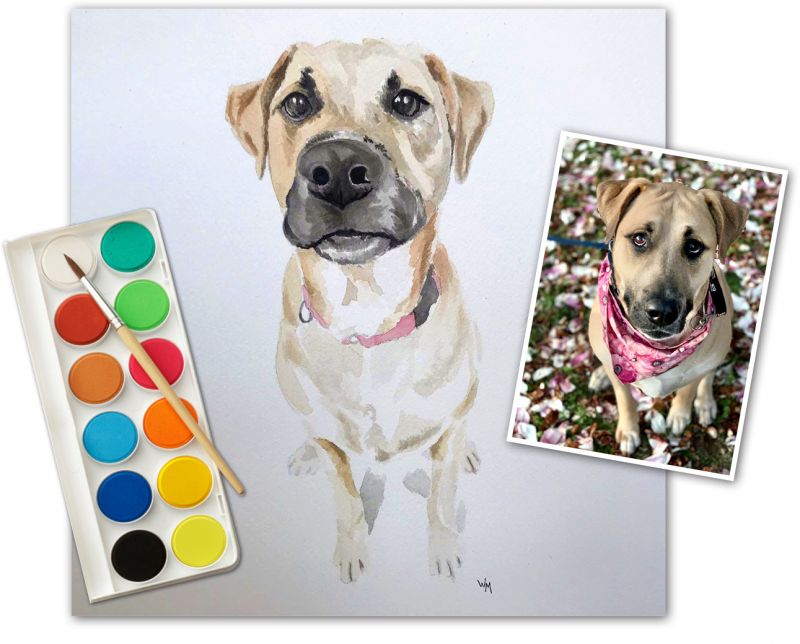 Like many shelters, Fearless Kitty had long run a thrift store to support its operations. With the shelter closed for COVID, Kittyville Boutique went online, selling through eBay and other sites and adding homemade masks for $15 apiece.
Generating $6,000 over a six-month period from April through September, the boutique made more money closed than when it was open, Kamins says. "Now the boutique is a storage room for what we sell online."
Fearless Kitty also turned its parking lot into a fitness studio, offering small-group classes that feature cat-themed exercises and use full kitty litter containers as weights.
One of the few in-person fundraising events for Main Line Animal Rescue that did not get scrapped was tailor-made for social distancing: drive-in movies.
"It is great fun, and obviously for a pandemic, the perfect event," says Hough.
Shelter leaders say they have been surprised at the success of virtual fundraising and are encouraged by the commitment of their supporters, who have continued to come through even as they may have faced economic or health challenges themselves.
Lynchburg Humane's Best Friend Ball turned into a match challenge that outraised the in-person event.
Fearless Kitty's Wet Whiskers virtual wine tasting, along with the unanticipated income from masks and fitness classes, means it will likely meet its 2020 fundraising goals.
Barger and others are trying to prepare for 2021, hoping that in-person events will return, but they are realistic about the fact that virtual events may have to help sustain them for the foreseeable future.
"I'm planning for an in-person Best Friend Ball but recognize it could be virtual or another match challenge," says Barger. "I've pinned the date on the calendar, but we have to be flexible."