When in Rome, start a pet food pantry
Georgia shelter's intake diversion program boosted by Maddie's Fund, local donor
As the only open-admission animal shelter in our rural and underserved area of Rome, Georgia, Public Animal Welfare Services takes in thousands of animals a year. Many pets enter our facility for the same reason: Their owners cannot afford pet care.
In December 2018, Rachel Thompson, Pets for Life manager for the Humane Society of the United States, came to our facility to teach a class about PFL. Around the same time, Maddie's Fund was accepting grant applications for innovative ideas in animal sheltering. I submitted a proposal, and a few months later, we received $5,000 to start an intake diversion program! We were so inspired by Rachel's class that we decided to create a food pantry to help people in our community keep and care for their pets.
With this grant, we set out to create a pet food and pet supplies pantry for underserved people in our community. We purchased some bowls, food and other animal supplies to start the program. Once it was announced on social media and in the newspaper, we had people coming in any time we were open for help. Since this program began, we have diverted almost 300 animals from coming into our facility.
As word spread, we also received many calls offering support. One caller offered to donate to our program in memory of a local animal advocate who had recently passed away. Within weeks, she raised $5,000 and promised to fundraise every year for our program. This is how the Laura Chestnut Community Assistance Program was born.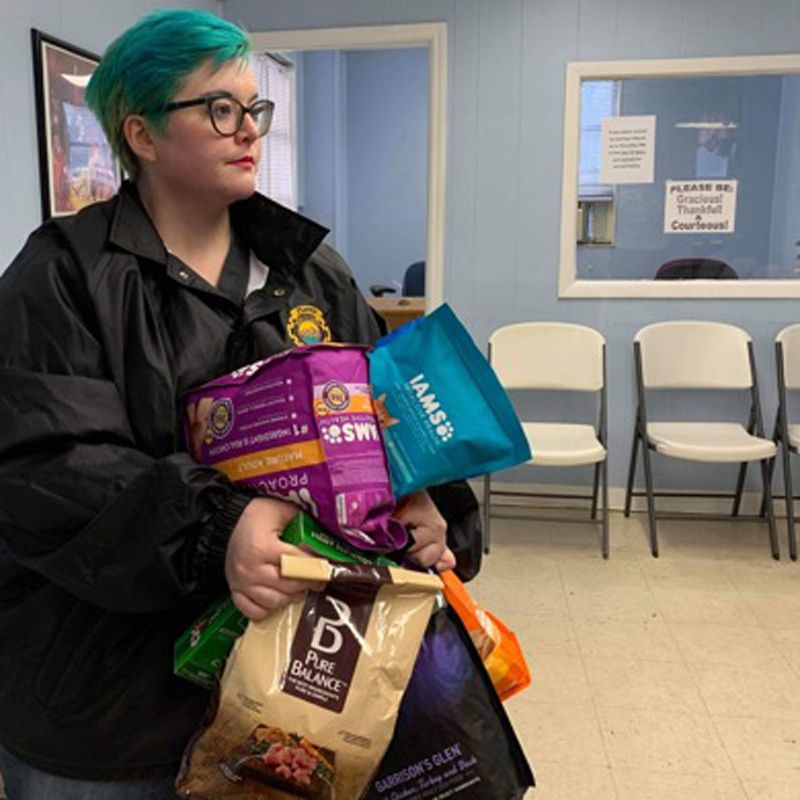 With this donation and our initial startup grant, we were able to offer veterinary assistance, as well. Typically, we ask for proof of public assistance, but we will allow any people who have fallen on hard times.
Back in November 2018, this all seemed like a pipe dream. Within a matter of months, it became a very real and attainable project. We hope to continue to grow this program to help cover larger veterinary bills and boarding fees for survivors of domestic violence in our area. We are also in contact with other animal shelters in the region that are looking to mirror our project.
We are incredibly proud that our program has not only shaped the lives of underserved pets in our community, but that it may help shape the lives of pets in neighboring communities as well. We are a very small facility with only seven staff and a capacity for 200 animals. We feel that if we can accomplish this, many other shelters can, too. At the end of the day, all of us work so hard to help animals in our communities, and we are so honored to have created the framework to help our community's animals for years to come.