Who's afraid of a big black cat?
Shelters shed long-held Halloween fears and celebrate their black beauties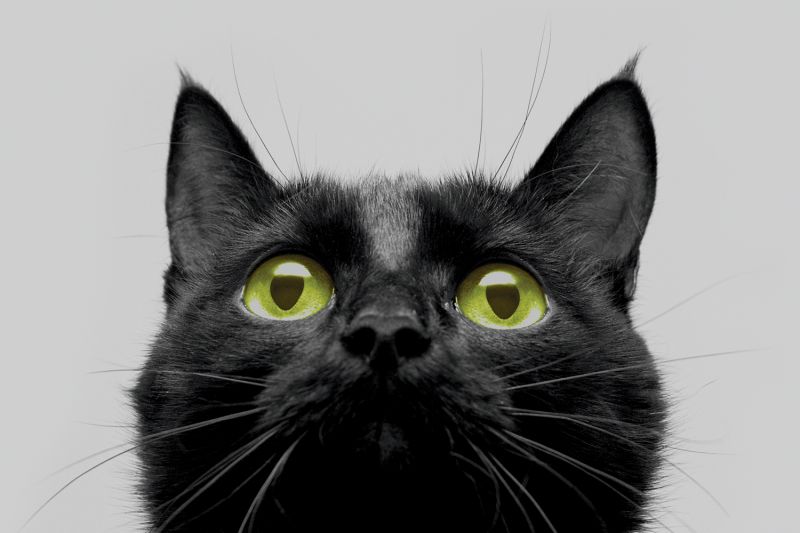 Black cats are unlucky. They live with witches and satanists. They embody evil. And heaven forbid one ever crosses your path.
These silly superstitions are unfounded, of course. But have you been buying into a different set of myths about black cats?
Every year as Halloween approaches, Katie Lisnik, director of cat protection and policy for The HSUS, sees some shelters and rescues across the country issue proclamations that they will not adopt out any black cats during October. At that time of year, they declare, too many people adopt black cats merely to serve as costume accessories or, worse, as the victims of Halloween pranks or ritual sacrifices.
Katherine Shenar, chief of staff at San Diego Humane Society, shared those fears when she first started working in sheltering 21 years ago. For the first seven years of her career, she pulled black cats from the floor two weeks before Halloween and two weeks after, worried that people who adopted them at that time were doing so for nefarious purposes.
But high intake numbers and the stress of cats living in close proximity inevitably led to illness and euthanasia for many of the very cats she was trying to save.
"What we had done was protect the animals to death," Shenar says. "We had the very best of intentions but the very worst of outcomes. Animals died in the shelters because of rules and policies that were based on anecdotal experiences and no real scientific data."
While horrible things like animal sacrifice can happen, such incidents are rare, and it's extremely unlikely that anyone is traveling to a shelter and taking the time to go through the adoption process with that motive in mind, says Lisnik. Moreover, when shelters hide their black cats, they're inadvertently "perpetuating the myth that black cats need to be treated separately. We're keeping [these stigmas] in the public eye because we're the ones talking about it."
In truth, black cats are just as cuddly and even just as likely to be adopted as any other cat. The claim that black cats are not adopted as often as other cats—that's another myth.
According to a 2013 ASPCA study, black cats actually are adopted from shelters at the same rate as other cats—but because there are more black cats than any other-colored felines, it can appear as though they're being overlooked by adopters (black dogs fall victim to this same misperception).
The study found that 33 percent of all cats coming into shelters were black; gray cats accounted for the second-highest number, totaling 22 percent of all cats. And of those cats adopted? Thirty-one percent were black, while 20 percent were gray.
"The reality is that it's partly perception, but it's partly a numbers game," says Inga Fricke, HSUS director of pet retention. "When you're getting more black cats in, it creates this perception that black animals aren't getting adopted as much."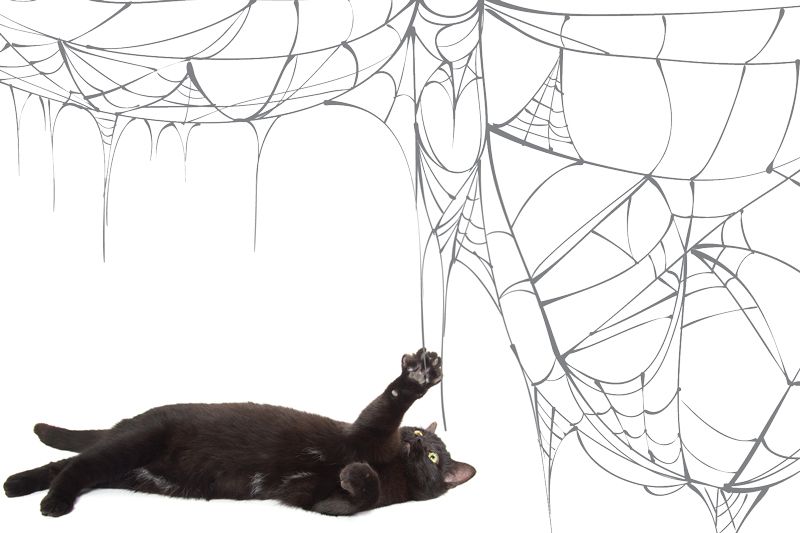 The beauty of black
One of the real issues with finding homes for black cats is that many of the dark, sleek animals tend to look alike at first glance. That's where creative marketing and photography strategies are necessary, says Lisnik.
Some best-practice tips include using brightly colored collars to differentiate black cats, or giving them colorful toys or beds that show off their ebony fur.
When photographing black cats for adoption promotions, make sure to capture them in the best light—which can mean placing your subject in front of a large window to illuminate facial features, and avoiding the on-camera flash, which can create a harsh, yellow-tinged light that doesn't best highlight black fur.
Likewise, shelters are encouraged to create unique campaigns that celebrate black cats.
Some successful marketing ideas have included:
Black Friday Deals – The Nebraska Humane Society in Omaha uses the traditional day-after-Thanksgiving shopping day and a clever play on words to showcase its black cats.  
"Me and My Shadow" – The Arizona Animal Welfare League & SPCA in Phoenix promotes a two-for-one deal on its dark, slinky kitties.
"Black Goes with Everything" – Pet Rescue of Mercer in New Jersey encourages potential adopters to appreciate that black cats match any outfit or home decor.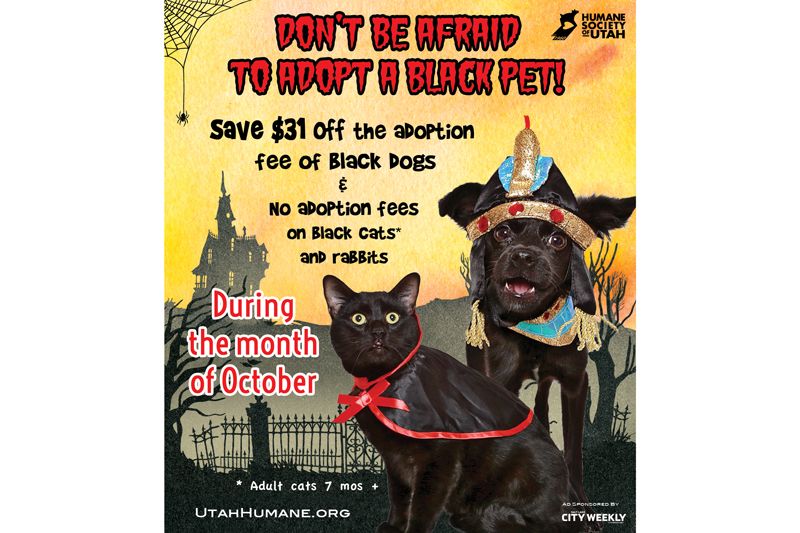 Alley Cats and Angels in North Carolina recently listed the "Top 10 Reasons to Adopt a Black Cat." Among them: They are always sleek, stylish and elegant; you'll never lose them in a snowstorm; and maybe best of all, they're slimming when draped over a lap.
"There's a lot changing nowadays, and I think a lot of it has to do with this whole new world of creative marketing around celebrating cats and really looking at their unique individualities," says Lisnik.
Creative marketing has meant embracing the "curse of the black cat" superstition, too. Fewer organizations these days refuse to adopt black cats in October, Lisnik says, and many have even begun emphasizing that Halloween can be a good time to adopt that black cat you've always wanted.
"They're actually saying, 'Hey, now's the time! Calling all black cat lovers! Come and get your black cat at Halloween!'" Lisnik says. "They trust in their adoption process that they're creating good matches, and it's not an impulse decision on someone's part where they say, 'Oh, I want a black cat for it to be part of my costume.' They actually are talking to people and figuring out if this is going to be a good, long-term match."
A long-term match is always the goal, no matter the time of year. The best way to find that match is evolving, too, and that's good, Fricke says.
"This is kind of a remarkable age for sheltering in that we have people working in shelters who are not just dedicated animal lovers who are committed to homeless animals, but who are actually stepping back and looking at the data and figuring out what's true and what's just anecdote," Fricke says. "Where should we really spend our resources, and what are some of the myths and misperceptions that we can just put behind us and move forward?"
After Shenar realized that her shelter wasn't helping black cats by pulling them from the adoption floor every October, she began to re-examine her beliefs about all the anecdotes she'd heard in the early years of her career. Based on solid adoption data, she now believes, for example, that people who want to adopt pets as gifts shouldn't be rejected outright, and discounted adoption rates don't result in substandard homes.
But it took a long time for her to change her views, and she understands how others who work to help animals might be slow to change, too.
"When you are passionate and you care deeply about something, you're going to hold on to those core values so strongly, and you're going to be passionate and really fight for them," she says.
Shenar believed some of the myths and misperceptions 21 years ago, so when she adopted not too long ago, she purposely selected an adult black cat. She's grown to love dark felines so much that she has declared she will always have a black cat.
"For me, my black cat myth and my personal relationship with black cats really is a constant reminder that we need to continue to evaluate and assess, 'Are we doing things the right way, are we meeting the needs of the community?'" Shenar says. "If we're not constantly assessing and evaluating our policies, we'd still be pulling black cats at Halloween."