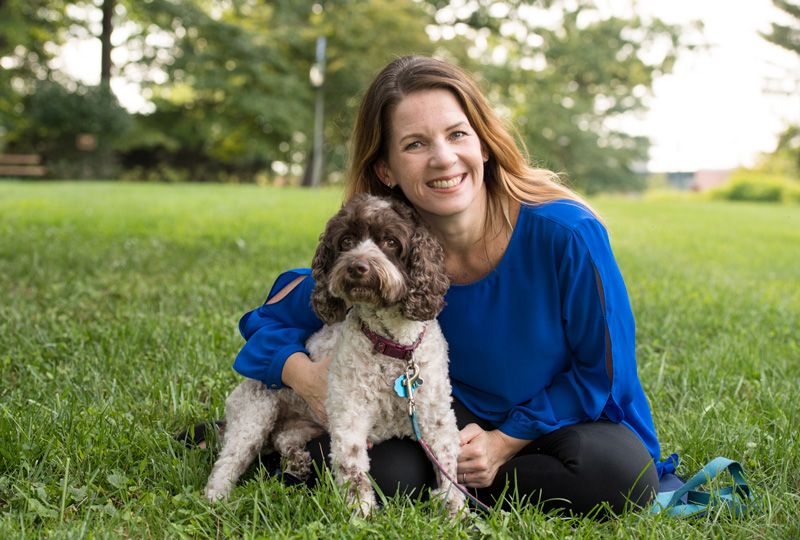 What do 100 roundtable discussions, 200 exhibitors, $350,000 in prize grants and better outcomes for 1 million cats have in common? They were all part of the amazing Animal Care Expo in Kansas City, Missouri, in May. While the staff at the Humane Society of the United States had been preparing for months, I was still in awe of how it all came together. Whether it was your first time at Expo—as it was for me and nearly 50 percent of our attendees—or you were a seasoned attendee, there was something for everyone, and I hope you enjoyed it as much as I did! Expo is a key part of our work to help you support pet parents, encourage adoption and boost all your efforts to make a difference for animals.
While I'm new to the HSUS, animals have always played a significant role in my life. Unfortunately, advanced chemistry in college thwarted my dream of becoming a veterinarian. Instead, I graduated with a degree in industrial-organization psychology and have remained fascinated by how teams and organizations operate.
After graduating, I went to work in telecommunications. One day I found myself walking past a pet store and taking a very long pause. I missed being around animals and made a promise to myself that I would find a business model that didn't involve selling pets but caring for them in a social environment. A couple of years later, I opened my first Dogtopia location in Tysons Corner, Virginia. In 2002, dog daycare was a relatively new concept, but I had been inspired by the work of the San Francisco SPCA to incorporate social play in its care for dogs. Later, I expanded Dogtopia via franchising. There were many, many lessons along the way, but two of the most enduring for me personally include:
The human-animal bond is incredibly strong and should be fostered and celebrated.
My greatest joy came from supporting animal welfare and veterans groups through Dogtopia's 501(c)(3), K9 Support.
In 2015, with almost 40 Dogtopia locations across the U.S. and Canada, I sold my ownership in the business. I took some time off to explore angel investing and technology, but my mind and heart always drifted back to animals. When I learned of the opportunity at the HSUS, I decided to apply. With my entrepreneurial background and business management experience, I bring a different perspective to the work. For example, we'd like to expand Expo to include more workshops on "business" skills such as employee engagement and financial management.
Since starting last November, I've learned countless new things about animal welfare, stretched myself mentally and, in the case of our Spayathon earlier this year in Puerto Rico, physically, as well. Despite the extreme heat and humidity, all involved remained upbeat and positive throughout, culminating in more than 5,600 pets receiving vaccinations and being spayed or neutered.
It has been a true joy to work alongside the amazing HSUS team and our partners. I look forward to keeping you updated on our programs and welcome your feedback and ideas on how we can better support you and your organizations.