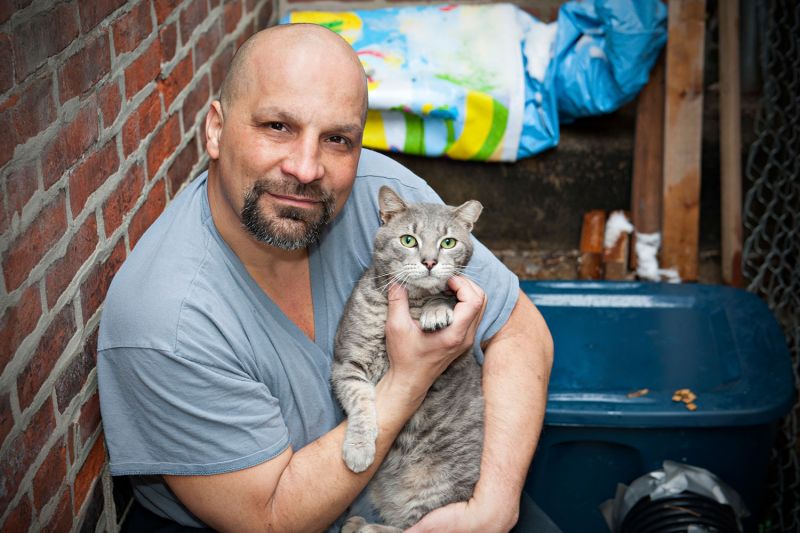 PFL takes a comprehensive, long-term approach to addressing the inequity in and lack of access to pet resources people experience in underserved communities through door-to-door community outreach and pet owner support services. Providing free veterinary care, supplies, services and information to pet owners, the program builds trust and positive relationships within the communities that are served as opposed to staying on the periphery.
To address the systemic challenges people and pets living in poverty face, PFL focuses on three distinct but intersecting areas:
Direct Care: The PFL team provides free pet services and information to pet owners in the most underserved communities of Los Angeles and Philadelphia on a daily basis. These established core markets are also where PFL refines best practices and serve as training grounds for local organizations to learn how to implement PFL in their own communities – dramatically increasing collective impact.
Training and Mentorship: A dedicated PFL mentorship team delivers in-depth guidance and support to local organizations around the country and to the veterinary community, ensuring they have the necessary tools and knowledge to take ownership over their own community outreach program. PFL emphasizes understanding the impact of systemic poverty on pet ownership, effective outreach strategies and long-term program sustainability.
Policy and Enforcement Reform: Acting as a catalyst for institutional solutions, PFL advances the national conversation among animal control, law enforcement and policymakers on shifting from punitive approaches to more inclusive, support-based community engagement models. Driven by social justice, PFL addresses institutional discrimination and oppression that perpetuate the inequity far too many people experience.