Blog: It's past time to give vet techs their due
To solve the vet care shortage, we need to do better by the credentialed veterinary technician profession
September 1, 2022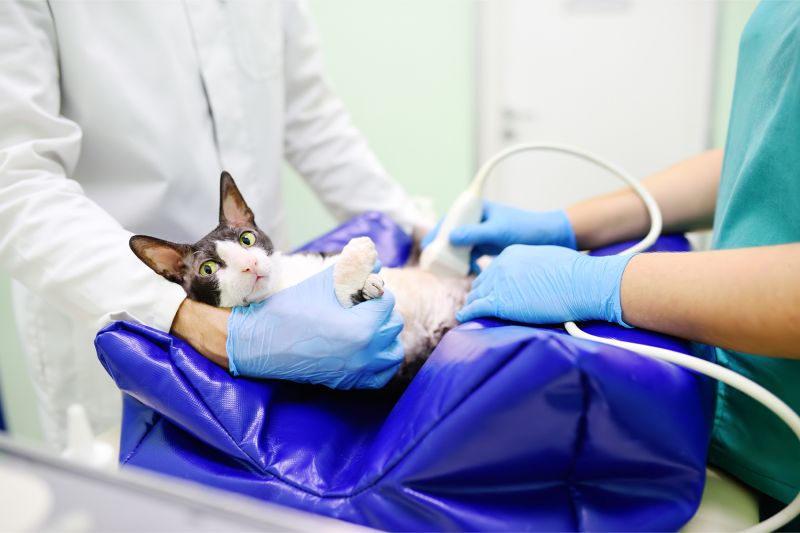 Over the past year, we've all heard stories of people struggling to get care for their sick or injured pets in the midst of a nationwide veterinarian shortage. There have been copious discussions about potential solutions, from expanding class sizes at veterinary schools to addressing the burnout that causes so many veterinarians to leave the profession.
But what's often missing from the conversation is the role of credentialed veterinary technicians (who, depending on the state, are known as certified veterinary technicians, registered veterinary technicians or licensed veterinary technicians) and how decades of high turnover in the profession have contributed to the current crisis in veterinary medicine.
When I graduated as a CVT in 1994, the attrition rate for veterinary technicians was five years, and unfortunately, this number hasn't changed. In fact, CVTs have the highest turnover rate—26%—of all medical professionals.
So why are veterinary technicians leaving the field? According to a 2016 demographic survey by the National Association of Veterinary Technicians in America, the top reasons included lack of professional recognition, underuse of skills, low wages and meager benefits.
The typical credentialed technician has graduated from a two- or four-year accredited program, passed a national exam and maintains continuing education requirements throughout their career. Yet the U.S. Bureau of Labor Statistics reveals that the median salary of veterinary technicians in 2021 was just $17.72 an hour. (To illustrate how little things have changed over the years, my first job in 1995 as a newly graduated CVT was in a small animal intensive care unit at a veterinary school with a starting salary of $15 an hour.)
When I graduated as a CVT in 1994, the attrition rate for veterinary technicians was five years, and unfortunately, this number hasn't changed. In fact, CVTs have the highest turnover rate—26%—of all medical professionals.
Inconsistent credentialing requirements among states and the practice of hiring on-the-job-trained staff for technician roles contribute to low wages and limited benefits, which lead to more turnover and a smaller pool of job-seeking CVTs, driving more clinics to hire uncredentialed technicians. The cycle perpetuates, and the lack of well-trained staff adds to the stress and burnout of veterinarians and the entire healthcare team.
It doesn't have to be this way. In 2010, at a time when I was planning to leave the profession to attend nursing school, I volunteered with Rural Area Veterinary Services, an HSUS program that brings veterinary services to underserved communities where poverty and geographic isolation make regular animal health services unavailable. As part of the RAVS team, not only was I helping to provide much-needed services to communities, but my expertise was valued and my opinion mattered. The experience renewed my faith in my profession, and five years later, I was hired to work for RAVS as a program coordinator and CVT.
In RAVS surgery clinics, the lead anesthesia CVT develops anesthetic protocols, assigns anesthetic cases, determines the order of surgeries, manages controlled substances, provides orientation and training, and leads medical rounds discussions. During wellness clinics and community outreach visits, CVTs perform physical exams, administer vaccines and help develop treatment plans for medical cases. Not only are our CVTs able to apply their full range of skills, but they're also compensated fairly and provided a variety of benefits, including health insurance, a retirement plan, sick leave and continuing education allowance.
At the same time, RAVS provides invaluable hands-on training and service-learning opportunities for veterinary and veterinary technician students. One of the things I love most about my job is that in training future veterinary professionals, RAVS helps instill the belief that we are working together as a team, one that recognizes and values the skills of each member.
As our field grapples with a critical shortage of veterinarians, one way of increasing our capacity for care is to focus the role of veterinarians on doing the jobs only a veterinarian can do—making diagnoses, performing surgeries and prescribing medications—and fully using the skills of CVTs. This can free up time for veterinarians to see more cases, increase practice efficiency and decrease costs, resulting in more animals who receive care.
Here are some ways CVTs can help expand clinic capacity:
CVT appointments: Visits for uncomplicated rechecks, suture removal, vaccine boosters, behavior or nutrition consults, bandage changes and other follow-up care can all be managed by appropriately trained CVTs.
Diagnostics and procedures: CVTs are trained to perform lab work and diagnostic imaging, obtain samples for testing and perform minor procedures such as placing nasogastric tubes.
Telehealth: More clinics are using phone and video consults for triage and follow-up checks, making vet care more accessible to pet owners who live in remote rural areas or struggle to find pet-friendly transportation. CVTs can provide support, help advise clients on when to seek immediate care and update veterinarians on how treatment plans are progressing.
Case protocols: CVTs can help develop and implement "standing orders" (written instructions on how to manage cases). In shelters and other high-volume settings, standing orders provide essential guidance to staff on what to do when animals arrive after hours or when veterinary staff aren't readily available.
Patient monitoring and treatment plans: When CVTs are administering medications and taking vital signs for patient assessment, they can provide important insights into a patient's response to treatment and contribute to patient care plans.
Supervising and training staff: CVTs can develop training plans and provide one-on-one mentorship for new technicians and assistants.
Managing controlled substances: CVTs can order controlled drugs under the Drug Enforcement Administration license of a veterinarian and manage inventory, drug logs and the security of controlled substances.
Bottom line: We can't solve the veterinary shortage problem without addressing the high turnover among CVTs, and we need to start with better pay and professional recognition. When our field invests in CVTs and treats them like the skilled professionals they are, everyone benefits.