Animal Care Expo by the numbers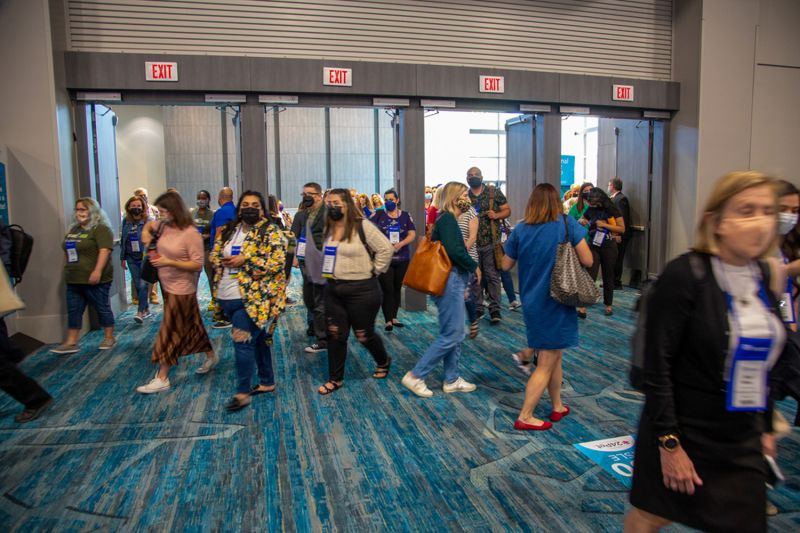 Buying influence
87% of Expo attendees recommend or make the decision for purchases for their facility. 74% plan to make a purchase from our exhibitors and sponsors because of attending Expo.
Humane Pro Social media followers as of May 2022:
Facebook: 17,110
Animal Care Expo Attendee Facebook Group: 2,083 with year-round engagement
Instagram: 1,192
Twitter: 3,719
Attendees are looking for companies like yours who offer products and/or services in areas such as:
Accounting and banking
Adoption outreach
Advocacy
Air purification
Animal behavior and training
Animal handling and care equipment
Animal identification systems
Architectural and shelter design services
Background screening and risk management
Behavioral services
Bite gloves
Cages, cage systems, and kennels
Cat care
Cleaning and sanitation supplies
Clothing
Dog care
Education
Enrichment and toys
Floorings and floor coverings
Food and nutrition
Funders and foundations
Fundraising and promotional items
Holistic health
Insurance
Lost and found services
Medical equipment
Microchips
Organizations and associations
Pet insurance
Pharmaceuticals and biologicals
Post-surgical care
Rehoming and/or alternatives to surrender
Retail services
Shelter outreach and support
Slip leads and e-collars
Strategic planning
Team and leadership development
Technology and software
Uniforms and apparel
Veterinary services
Volunteer engagement
---
Questions? Please contact the Exhibits Manager, Linda Baker, at lbaker@humanesociety.org.