Hotel and travel
Animal Care Expo 2022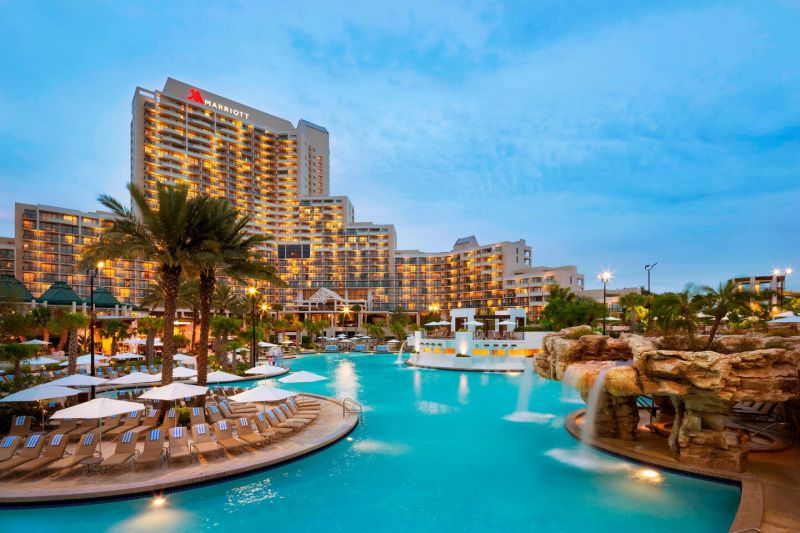 Hotel accommodations
The Orlando World Center Marriott Hotel is currently sold out. We have secured an additional block of overflow rooms at the Courtyard Orlando Lake Buena Vista located 2.3 miles from the Marriott World Center, our headquarter hotel location.
Courtyard Orlando Lake Buena Vista
Room rate: $149/night
This special group rate is valid through Friday, April 15, 2022, or until rooms are sold out, whichever comes first.
To make reservations by phone: 1-800-321-2211 or (407) 938-9001
Group Name: Animal Care Expo 2022
Rates do not include taxes.
 
Orlando World Center Marriott
SOLD OUT
Cancellations made within 72 hours of arrival will forfeit one night's room and tax unless due to a verifiable personal emergency.
 
Official Expo hotel
The Humane Society of the United States (HSUS) makes every effort to keep participant expenses at Animal Care Expo (registration fees and hotel accommodations for the meeting) as low as possible. HSUS works hard to negotiate the best hotel rates and to make the best use of your registration dollars to keep Animal Care Expo affordable. The HSUS encourages all participants to reserve a room with the official Animal Care Expo hotel. When anyone pays the registration fee and reserves a room with the official Animal Care Expo hotel, they are helping to support Animal Care Expo 2022 and future meetings.
The hotel booking link provided above is the only approved methods to reserve a room in the official Animal Care Expo block. The HSUS is not working with a housing agency for Animal Care Expo 2022. Beware of any unsolicited information from housing agencies misrepresenting that they are reserving rooms on behalf of HSUS or Animal Care Expo.
Special notice
Companies have been known to solicit our participants and exhibitors with offers of lower rates or nonexistent inventory of hotel rooms. Often referred to as "housing pirates" or "housing bandits," they will phone or email participants and exhibitors of city-wide events such as Animal Care Expo. It is important to remember these companies are falsely claiming to be affiliated with Animal Care Expo or HSUS. To protect yourself against these scams, book only using the housing link on this page. Please report any suspicious solicitations, including phone number, email address or web link to us at expo@humanesociety.org.
---
Contact Us
1-800-248-EXPO[3976]
202-778-6144
expo@humanesociety.org