Workshops
Animal Care Expo 2024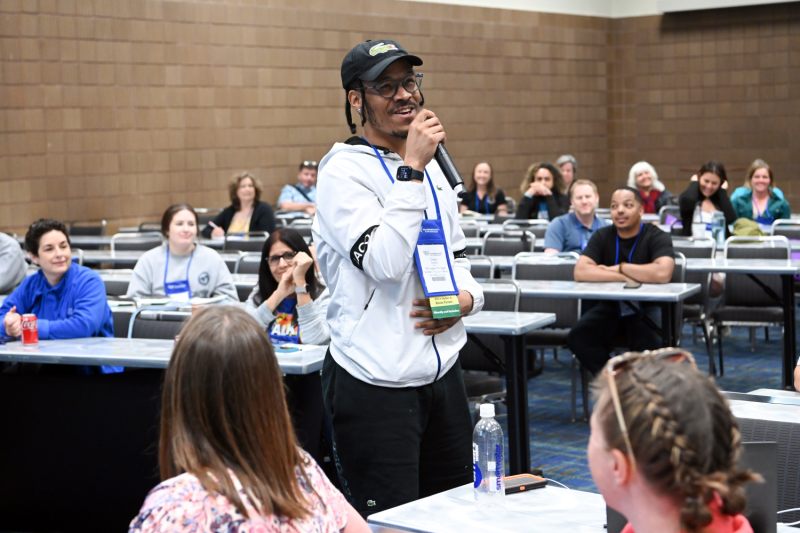 Animal Care Expo 2024 will feature nearly 100 professional development workshops and learning opportunities over a variety of tracks. Leaders and experts in animal welfare will provide attendees with insight into trending topics, best practices and tools they can use within their own communities and organizations.
Educational opportunities include:
Learning Labs - Daylong sessions (8:30am – 3:00pm) which allow for a deeper dive into specific topics. Learning Labs will take place on Wednesday, May 15 and will include lunch. Learning Labs are an additional fee.
Main Stage - Join us as we all convene together for three main stage sessions where we'll discuss some of the biggest topics and trends in the animal welfare field today.
Coffee Chats (Sponsored by PetSmart Charities) - Start the final morning of the conference with coffee, breakfast, and Q&A! On Saturday, May 18 pick from one of several topics and bring some questions that you've been pondering throughout the week to ask a panel of experts.
2024 Workshop tracks include:
Workshops that highlight specific themes throughout the conference will include the following spotlight designations:
Spotlight on Fundamentals (Sponsored by Petco Love and PetSmart Charities) - Content providing essential skills and knowledge with an emphasis on returning to the basics in animal welfare work.
Spotlight on Global - Content exploring animal welfare issues and topics from an international perspective, considering information and experiences of people and organizations not based in the US.
Spotlight on Inclusion - Content focused on increasing equity in access to care services, community-centric programs and community-based solutions inclusive of underserved, underrepresented and historically marginalized communities; and on creating a more diverse, just and fair animal welfare movement.
A Note on content from speakers, presenters and vendors
As the host of Animal Care Expo, the HSUS endeavors to invite speakers, presenters and vendors who are knowledgeable in their subject areas and/or provide useful products and services for the animal welfare field. Please note that views expressed, and materials distributed by speakers, presenters, and vendors are solely those of the presenters and not of the HSUS or the Humane Society family of organizations.