Basics Done Better video contest
Animal Care Expo 2021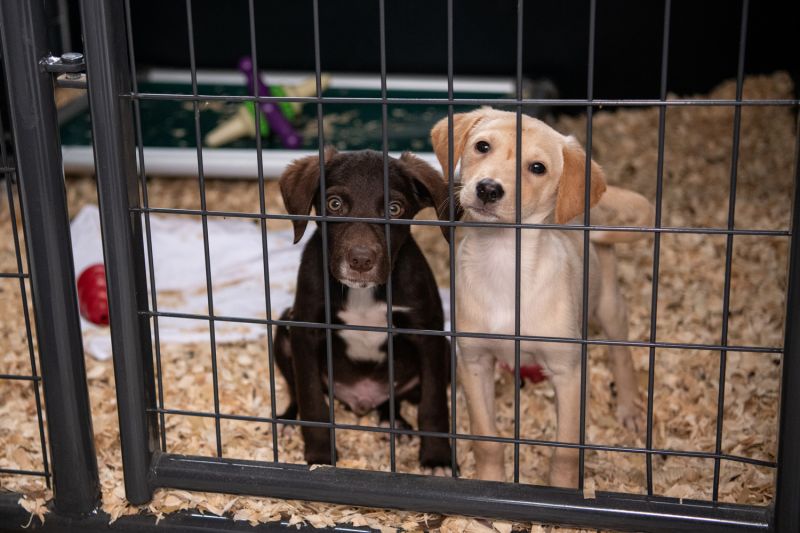 HumanePro & Animal Care Expo are all about collaboration, professional development, networking and sharing great ideas and techniques within animal welfare. This year we will take these initiatives a step further with our new "Basics Done Better" contest.
How to enter
To participate, shelters and rescue organizations across the country will submit short videos related to sheltering or animal care basics that they feel they do well and that others can learn from. The videos will be reviewed and scored by a judging panel, and the top 10 most creative and insightful submissions will be shared on the HumanePro Facebook for Expo attendees & the public to vote for their favorites. The three videos with the most votes will win some well-earned grant money from the Humane Society of the United States! Here is how it works:
Make an up to 4-minute video demonstrating an element of animal sheltering basics that your organization does well and that others can learn from. An example submission and suggested topics are listed below, but feel free to get creative!
Upload your video submission below by March 21, 2021 at 11:59 p.m. ET.
Visit the Humane Pro Facebook page at 12 p.m. ET on April 13 to see if your video is a finalist, and VOTE by liking your favorites! Voting ends at 6:00 p.m. ET April 22.
Winners will be announced on April 23 at Animal Care Expo!
Prizes
What makes this contest so great, is that participants are not only sharing their talents with other sheltering professionals, but the prizes as well! Winning submissions will take home the prizes listed below!
First Place: $3,000 grant from the HSUS + 2 Free Animal Care Expo 2022 registrations
Second Place: $2,500 grant from the HSUS + 2 Free Animal Care Expo 2022 registrations
Third Place: $2,000 grant from the HSUS + 2 Free Animal Care Expo 2022 registrations
Fourth Place: $500 Amazon Gift Card
Fifth Place: $500 Amazon Gift Card
Sixth Place: $500 Amazon Gift Card
Seventh Place: $250 Amazon Gift Card
Eighth Place: $250 Amazon Gift Card
Ninth Place: $250 Amazon Gift Card
Tenth Place: $250 Amazon Gift Card
Judges Prize: Submission with the highest judges score gets a $2000 grant from the HSUS

Placements will be determined by number of "Likes" per video in descending order.
Need help thinking of an idea to submit? Here are some sheltering basics to get you started and an example to demonstrate:
| | | | |
| --- | --- | --- | --- |
| How to set a live trap | How to determine puppy's age by teeth | How to setup an education booth | How to reduce stress for shelter animals |
| Social media basics | How to use snappy snares | Trailer loading for horses | How to pill a cat |
| How to teach a shelter dog to sit, down, quiet | How to win grants | Inexpensive enrichment options | Virtual volunteer training |
| TNR tricks | Farm animal 101 | How to set up a food pantry | How to walk a shelter dog |
| How to care for exotics or farm animals | Kitten season | Volunteer orientation | Vaccine Clinic How to's |
| Stress free loading/transport for animals | Understanding common vet terms | How to clean a cage, crate or kennel | How to house wildlife |
| Sexing Kittens | Scheduling volunteers | Virtual adoption events | Canine behavior basics |
Sample video
Judging Criteria
Accuracy: How accurate is the information presented? Does it comply with best practices for safety and animal care standards?
Creativity/Originality: How creative/original/unique was their method?
Topic Selection: How unique/original was the topic selection?
Presentation: NOT counting video production, how engaging/entertaining and informative was their overall presentation style?
Thank you to Petco Foundation for their generous support of the Basics Done Better contest, and we look forward to seeing the great work that you do. And celebrating together at Animal Care Expo!
Submission form
Only § 501(c)(3) charitable organizations and official county or municipal animal shelters may enter. Open to U.S.-based organizations only. Maximum TWO submissions per organization.
Document